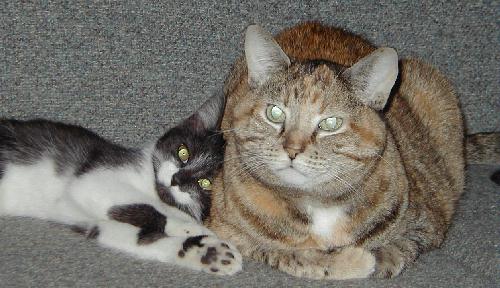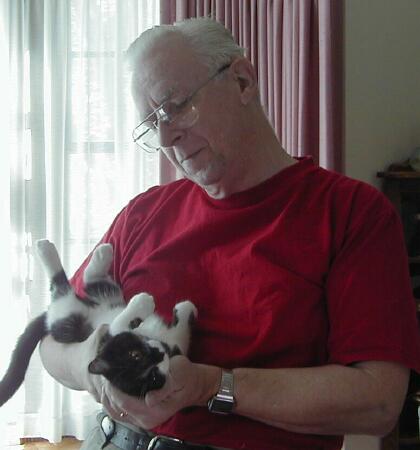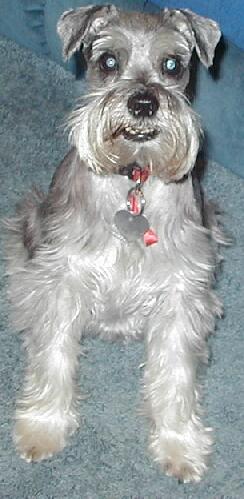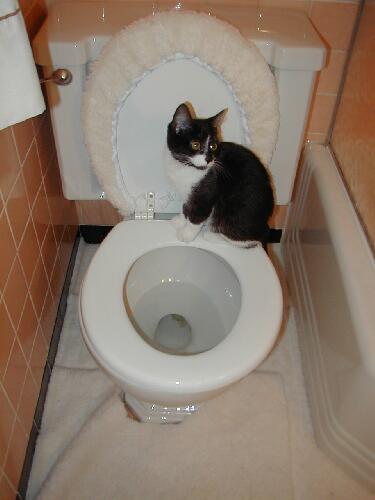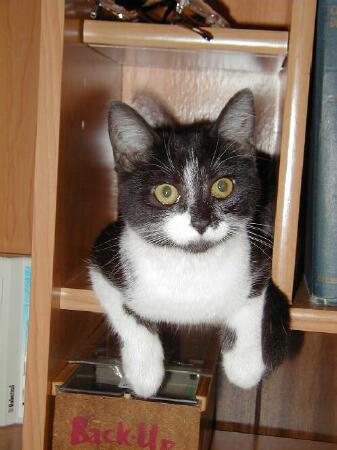 Twinkle & Tabu - 1999.  Twink was just a couple of months old and Tabu was over 15.  She went over the Rainbow Bridge in Summer of 2004, at the age of 20+.

Sparkle, our diabetic puppy--no longer with us!

Joe & Twinkle (not her favorite position)

Twink at one of her favorite

sports -- watching water.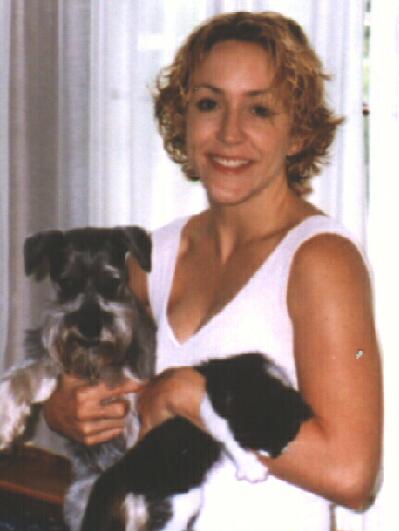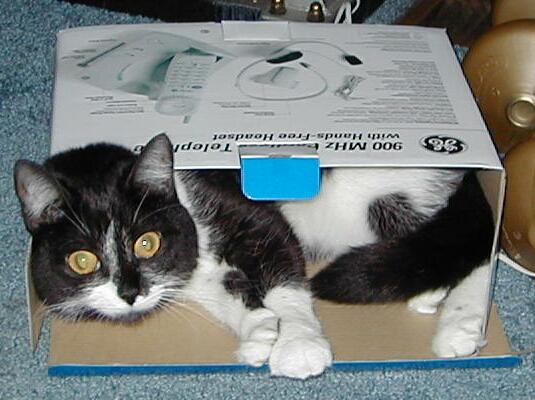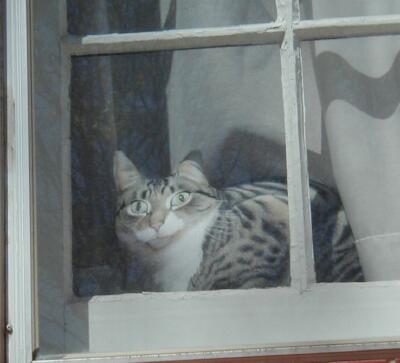 Tabu & Twink sharing naptime.

No, this isn't Tabu, its a cat pillow.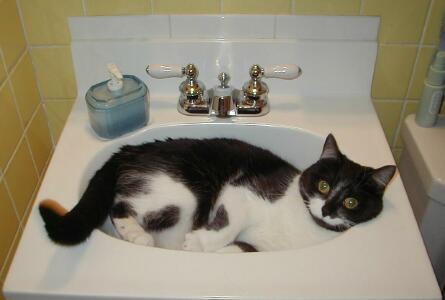 Another of Twink's favorite places.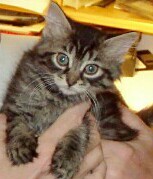 Our new kitten, Gatto - August 2004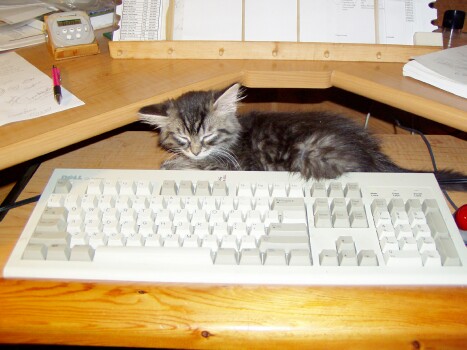 Where Gatto likes to sleep.

Gatto investigating the dollhouse basement.  I was taking down the Christmas 2004 decorations in the dollhouse and he gained access to the basement.  He is coming and going from one side to the other.  The only damage was a knocked over chair.



Gatto sure has one bushy tail!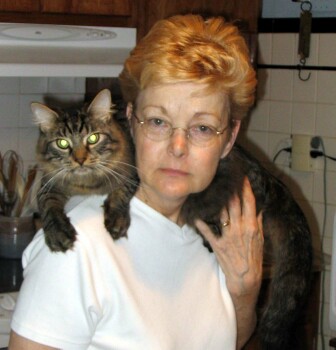 Gatto likes to sit on my shoulders.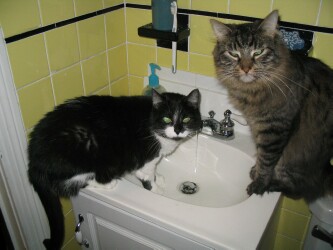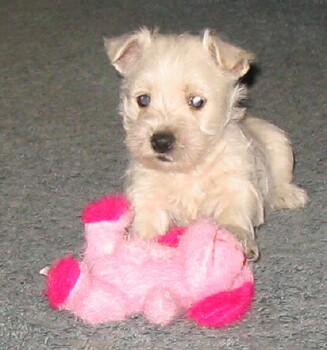 Penny, our new addition to our family - March 2006.  She is an 8-week old West Highland Terrier.  A sweetie!  See Gatto carefully checking our the new baby--not too sure about the whole thing.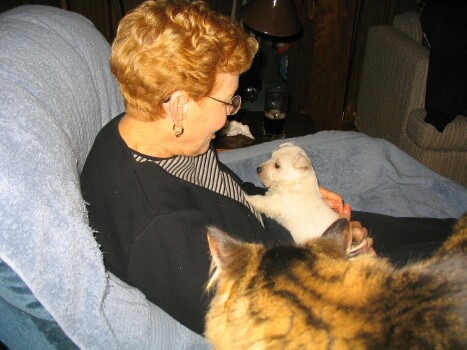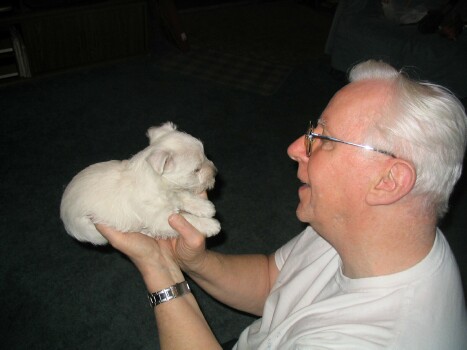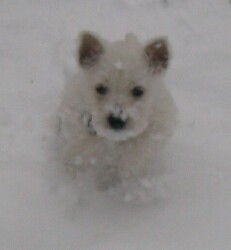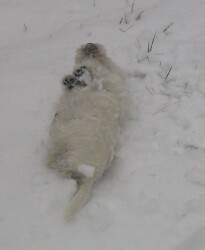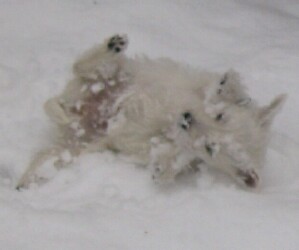 There was a snow storm in late March and Penny just loved the snow!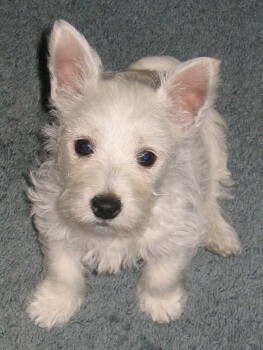 Penny when her ears popped up.  Is she a cute puppy, or what?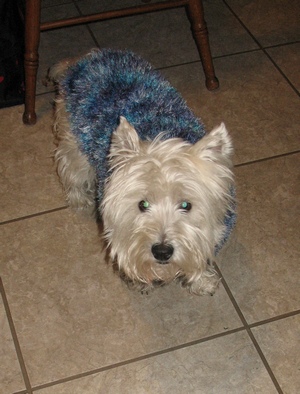 Penny - December 16, 2010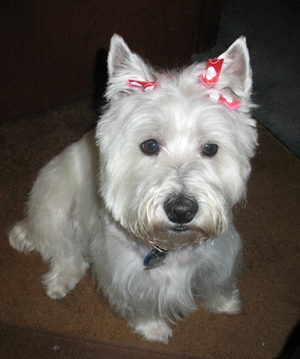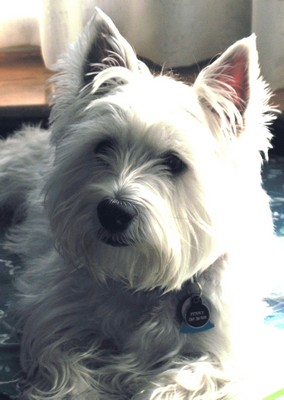 On Halloween, 2011, we picked up a new kitty, Sweetie.  She is soooo tiny, and soooo cute.  She looks a lot like Gatto did when he was small.  Gatto isn't too thrilled with her, but Penny loves her and loves to play with her.  They get along great!  We are hoping for better days with Gatto.