In April, we celebrated Jaden and Kathryn's 10th birthdays.  We had the party at Tony & Carla and had a fun time.  Carla, Kira & Jaden made the birthday cake.    Great job!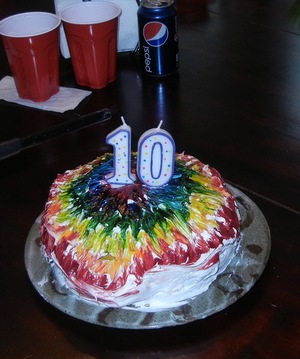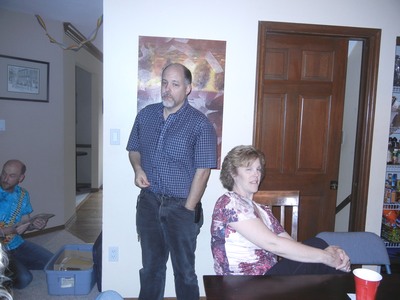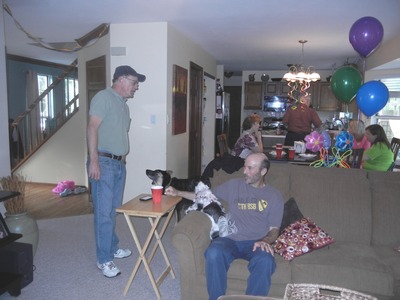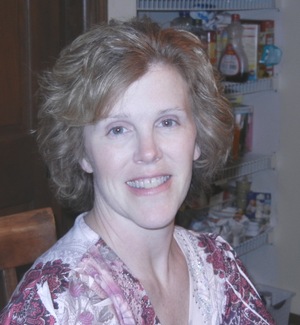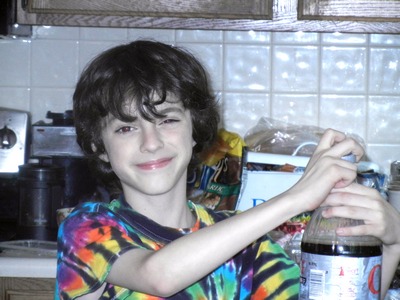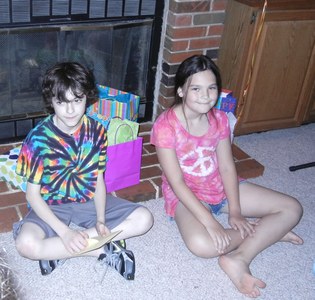 Opening the birthday gifts.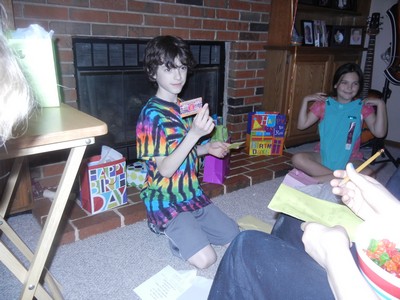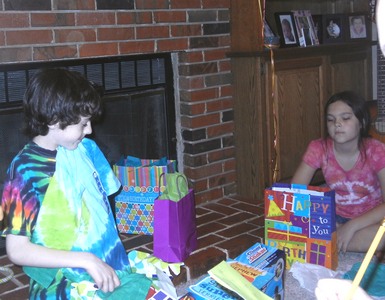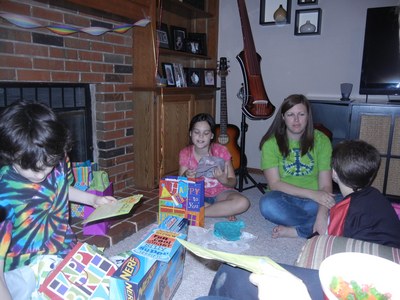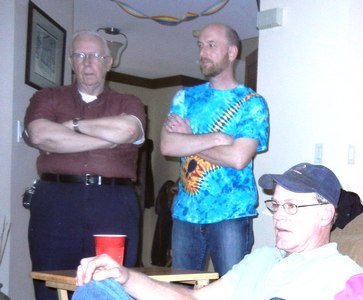 Watching the gift opening!  (Like Father, Like Son?)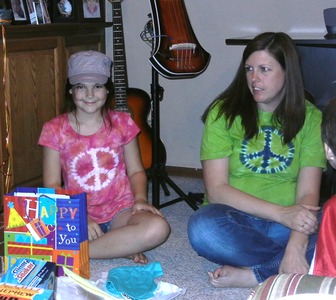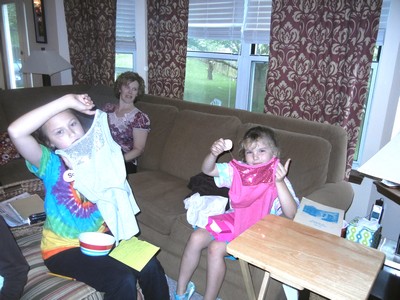 The girls opening their "unbirthday gifts."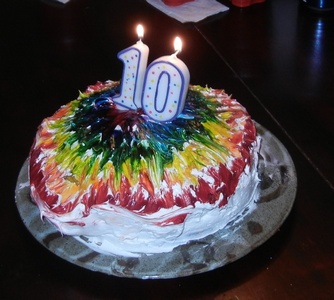 Time to blow out the candles!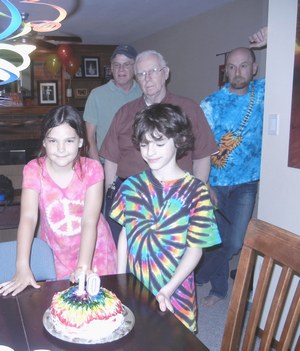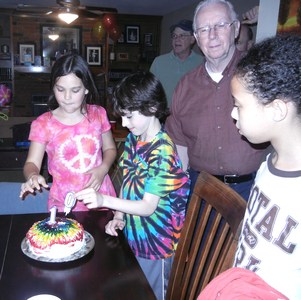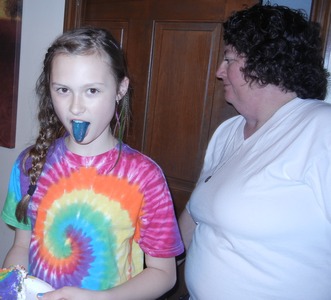 Tony looking at some of his "memorbilia" from my cleaning out the attic.