After the July wedding in 1999, the happy couple announced that their new baby would be coming in the October 2000.  During 2000, there were baby showers and lots of happy anticipation with the baby's arrival, the Christening and her first Christmas.  Here are the pictures of this wonderful year.

The "theme" of the shower was Noah's Ark and my friend, Barb H., decorated this cake.

The shower "throwers" and me.

Noah's Ark Theme Baby Shower, September 24, 2000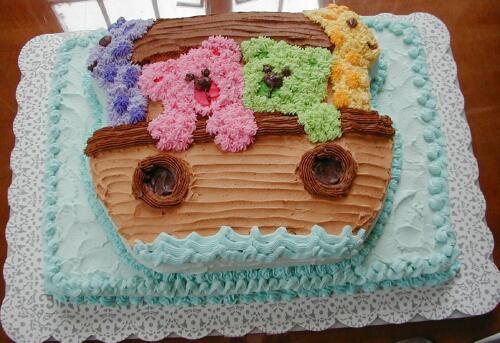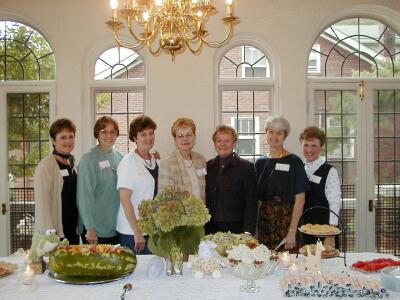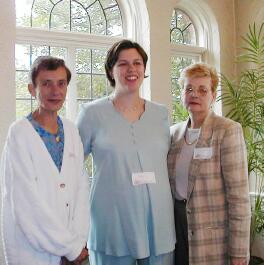 Kira Suzanne Arrives -- October 28, 2000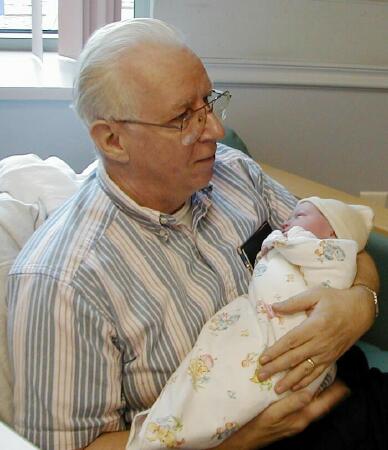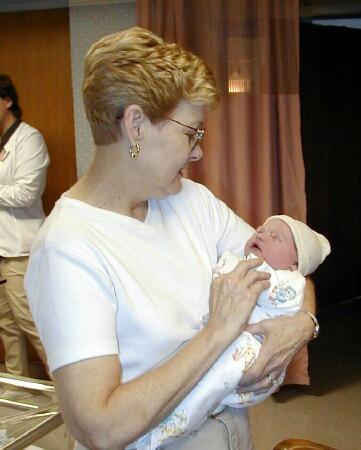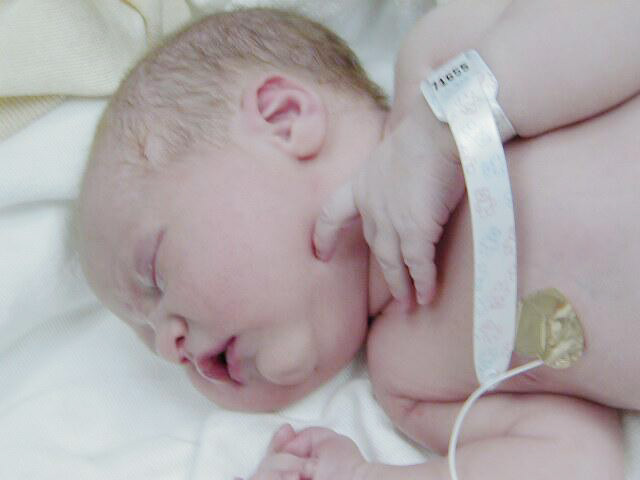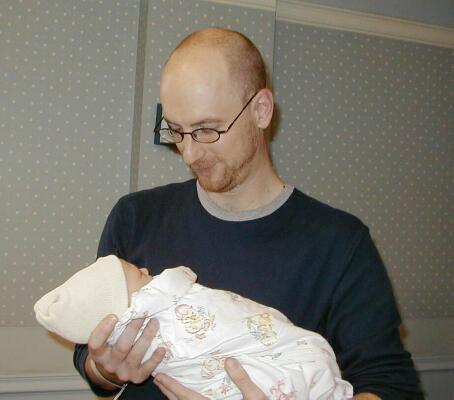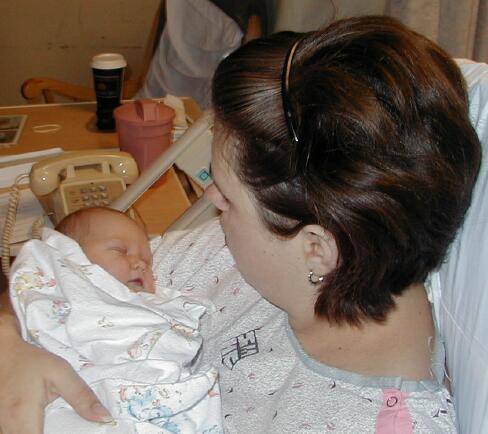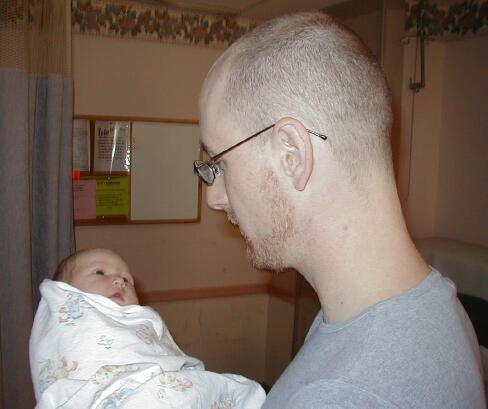 October 27th--checking out daddy!

October 27--content in mommy's arms!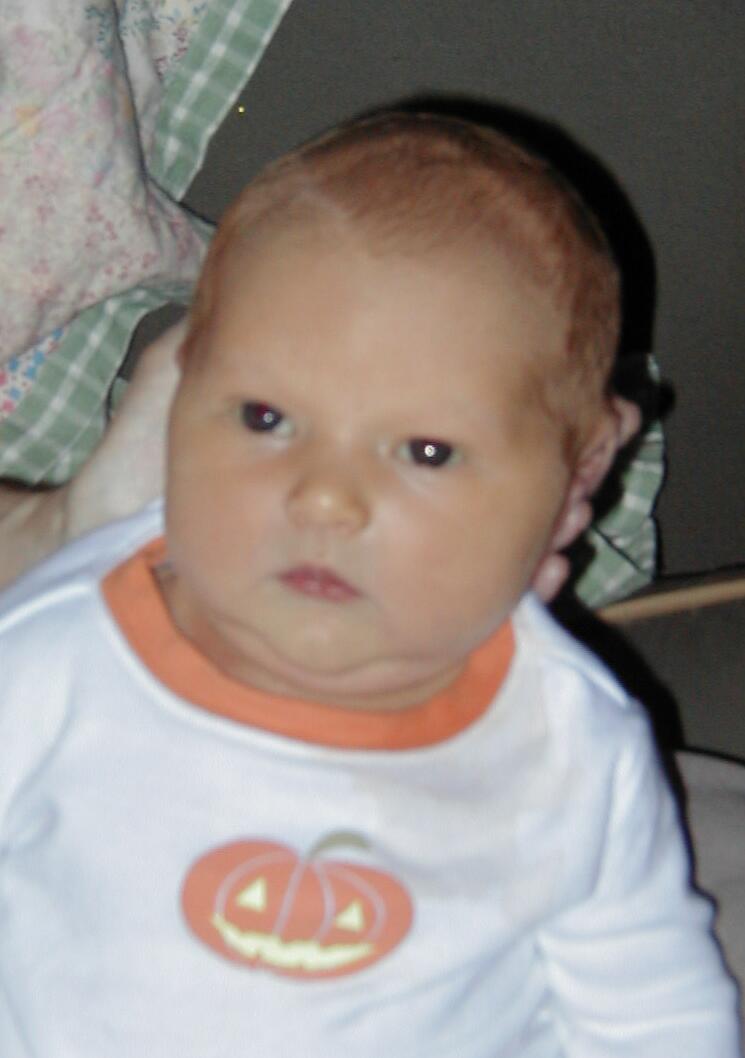 October 31--her daddy's birthday!

Grandparents Z holding their new granddaughter!

Nov. 4 - Great Aunt Sally

comes to visit.

Nov. 4 - The object

of  our affection.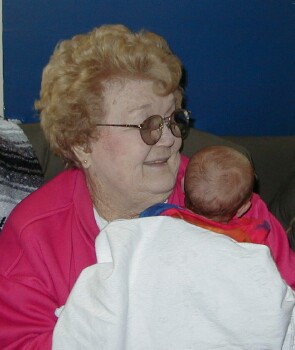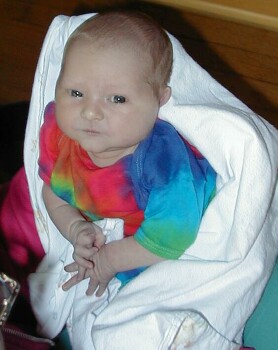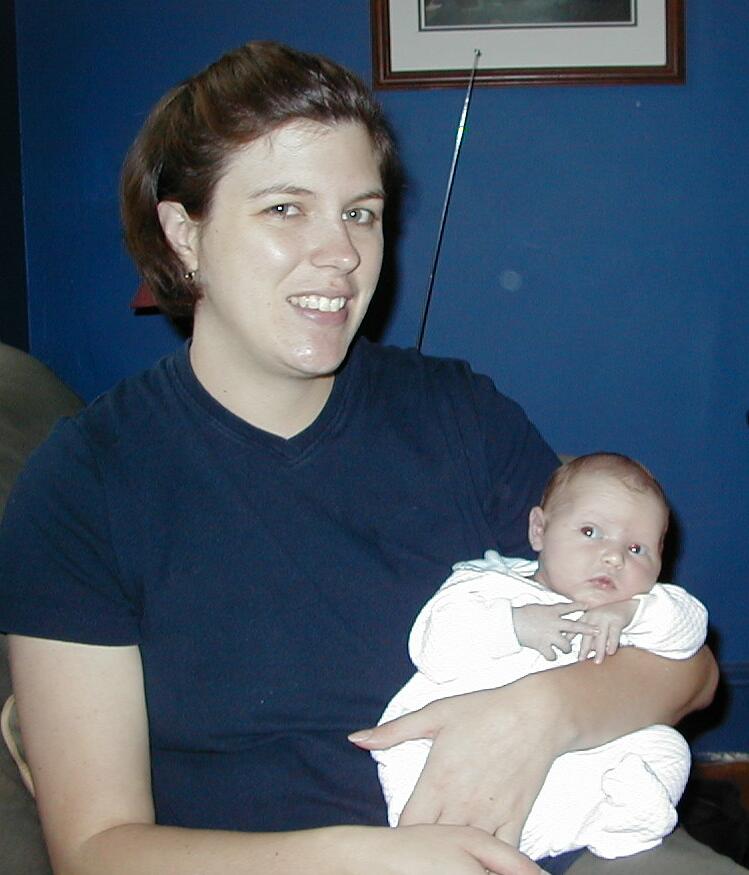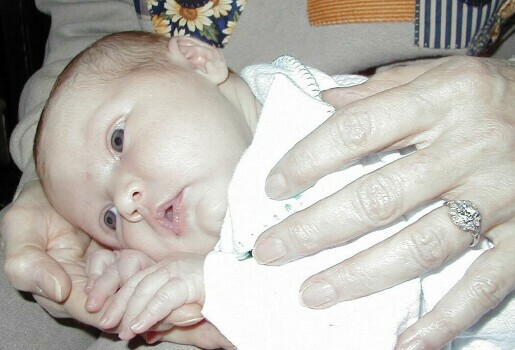 Nov. 10 - Kira holding

Grandma Z's hand!

Thanksgiving, November 23 -- 26 days old -- We all got to take turns holding Kira.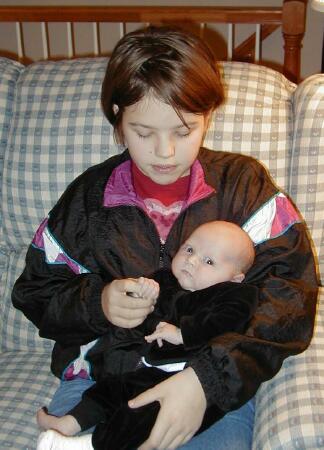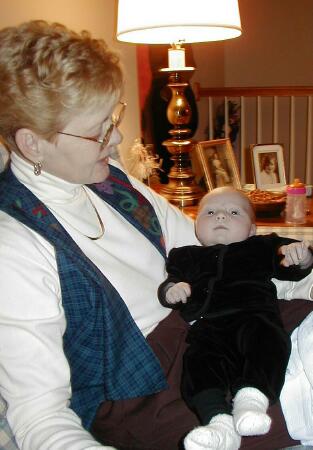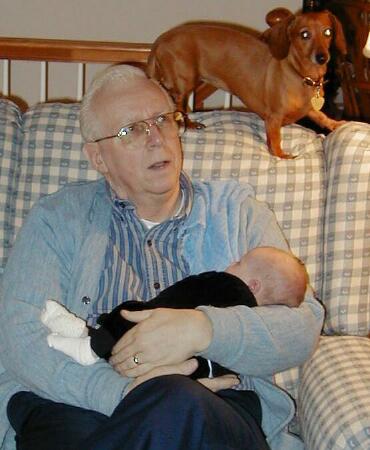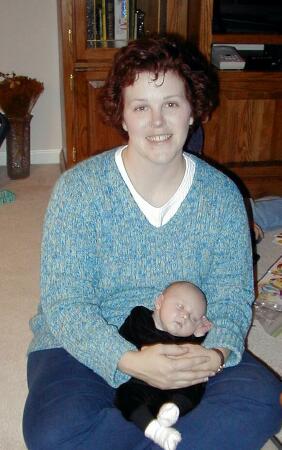 Greta checks out Kira & Joe