Laura brought Brandon to meet us over Memorial Day weekend.  We had a party planned on Sunday to celebrate the May birthdays, our 50th anniversary, and Brandon & Laura's baby BOY.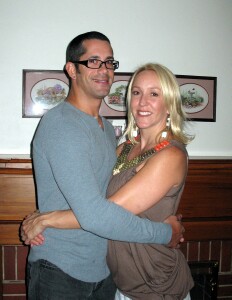 Laura & Brandon were going out with Friends Saturday night.  So, I took their picture before they left.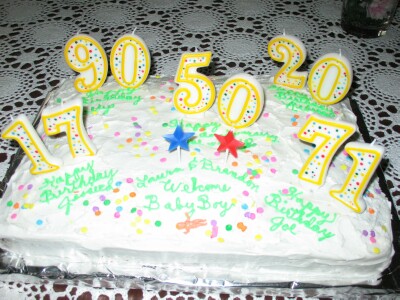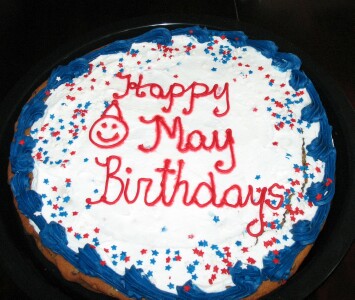 We celebrated my sister's 90th birthday, our 50th wedding anniversary, Joe's 71st birthday, Rebecca's 20th birthday and Jessica's 17th birthday and Laura's & Brandon's Baby BOY!  (Can you see the little baby on the cake?)  Julie brought a cookie "cake" for the birthdays.

Carla & Tony BBQed and had a wonderful dinner to celebrate!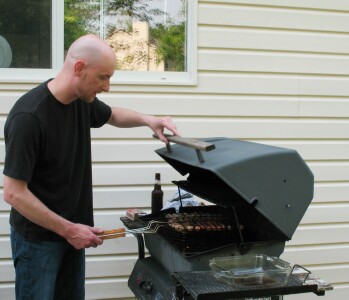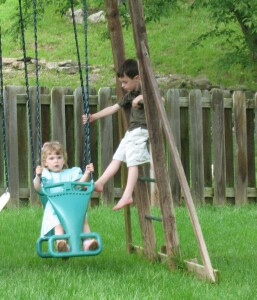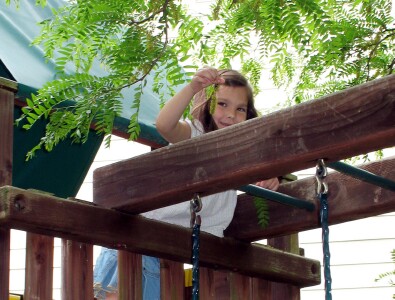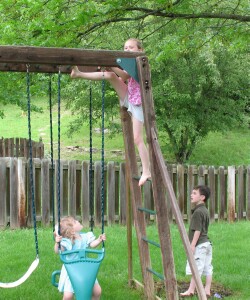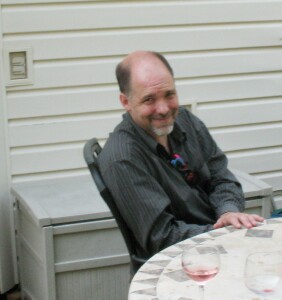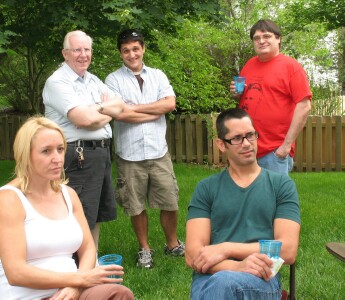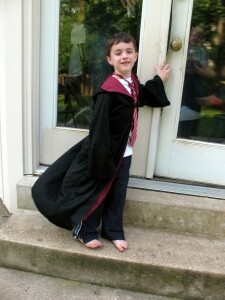 Jaden dressed as Harry Potter.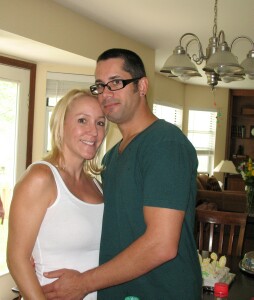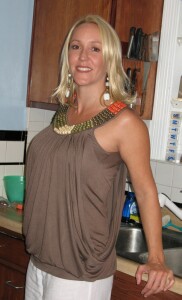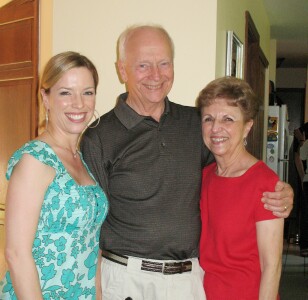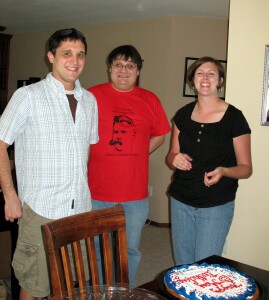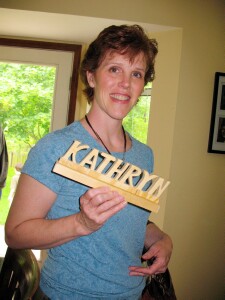 Julie holding the Kathryn's name Grandpa Z made.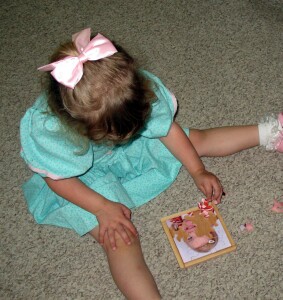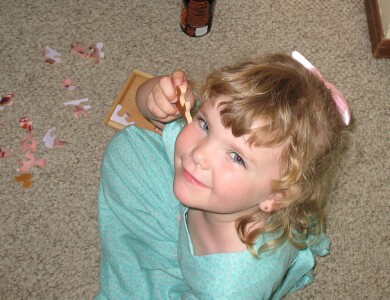 Olivia putting together the puzzle with her face on it that Grandpa Z. made.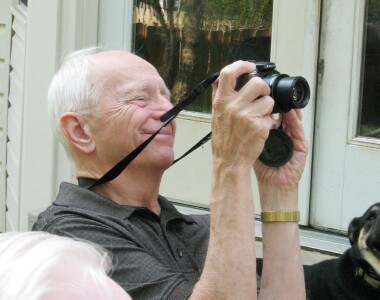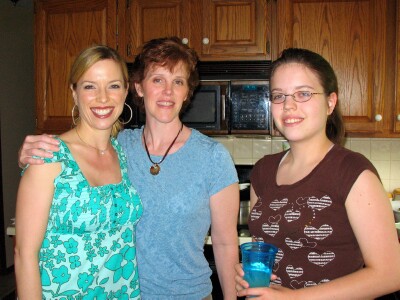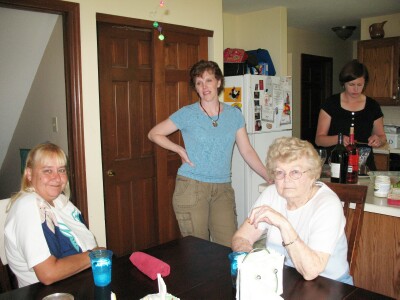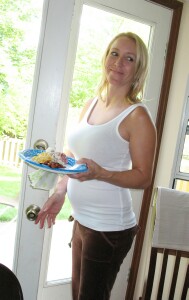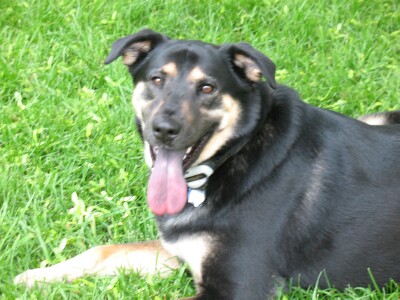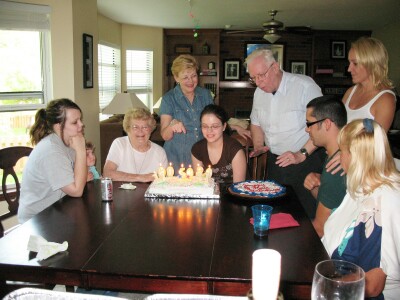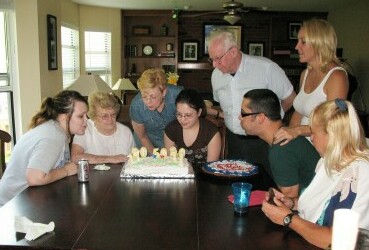 Everyone gathering around to blow out their candles.  Happy Birthdays, Happy Anniversary & Happy Baby BOY!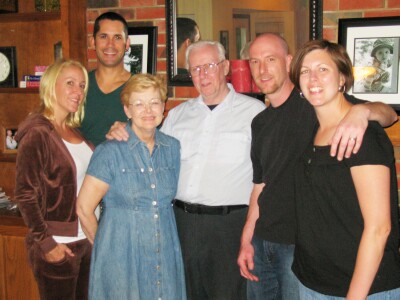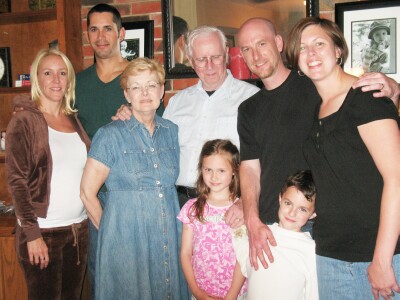 Zerbolio family without the little kiddos.

Zerbolio family with the little kiddos.

Even Ziggy had a good time.

Tuesday - When Brandon & Laura were going to airport.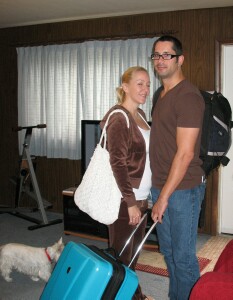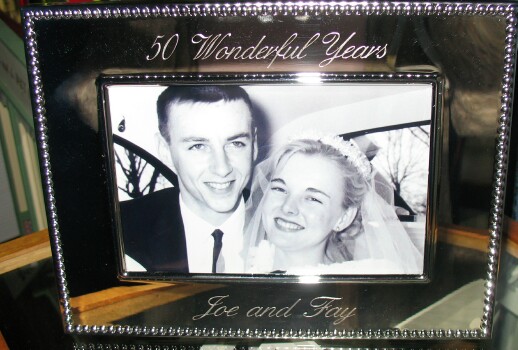 The kids gave us a copy of our wedding picture in this beautiful silver frame.