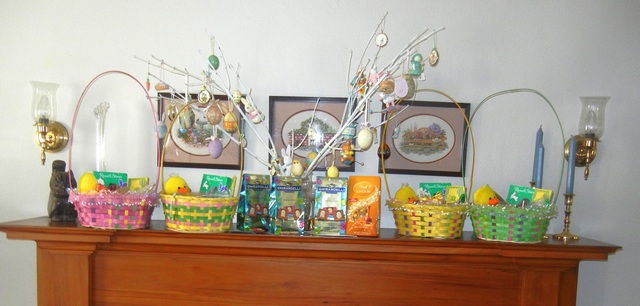 Easter Baskets awaiting the arrival of the grandchildren.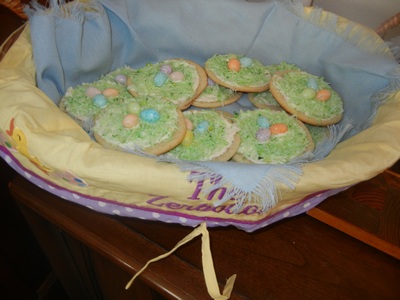 I made Easter Cookies with jelly beans for the children.

Kira made fudge with candy inside.  Kathryn made cupcakes with peeps on top.  Remove the peep and there are jelly beans under the peep.  Cute!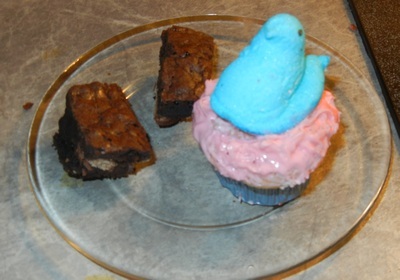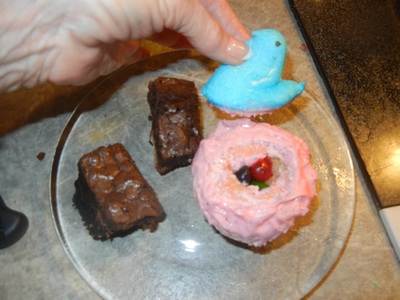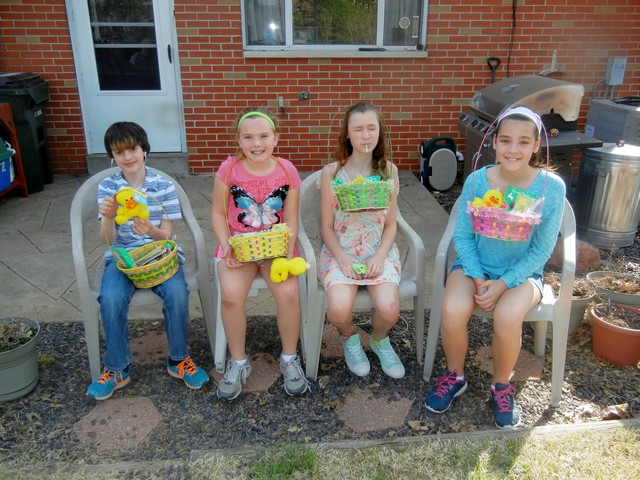 Ready for the Easter Egg Hunt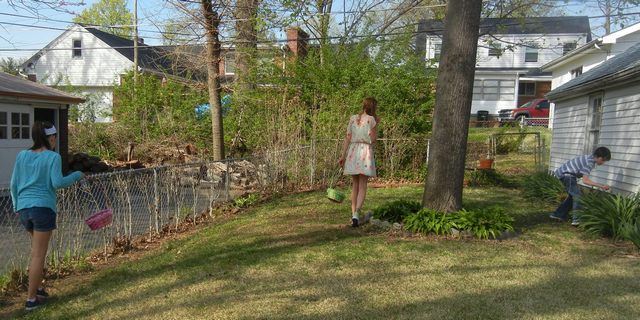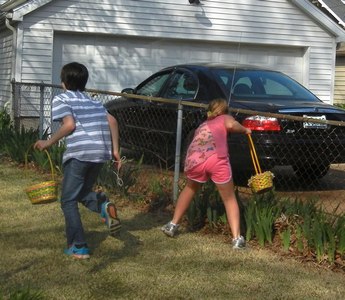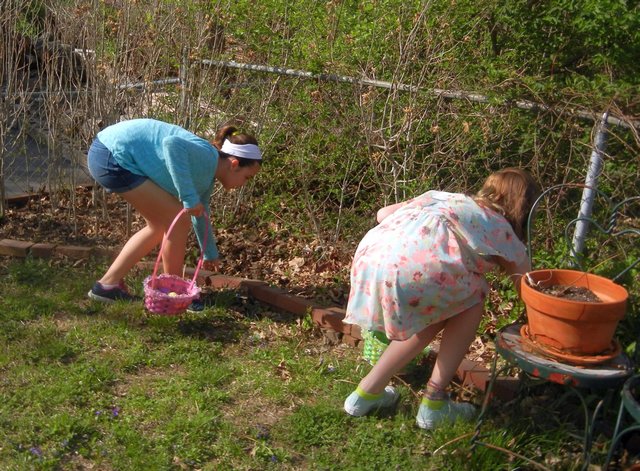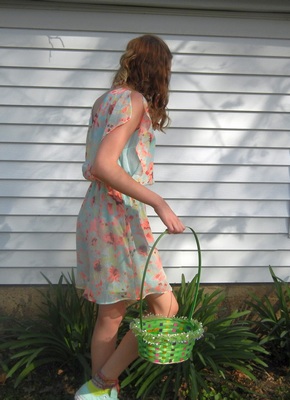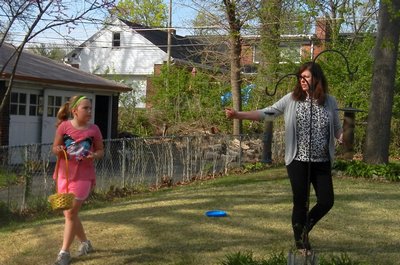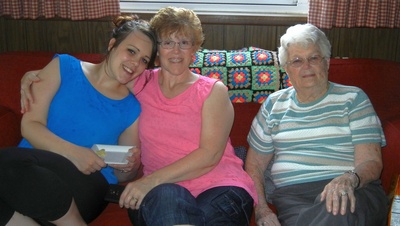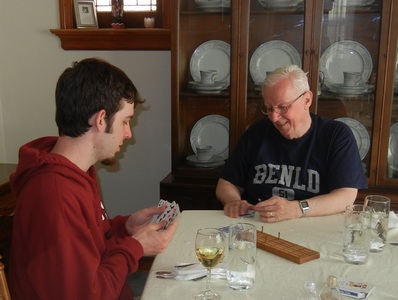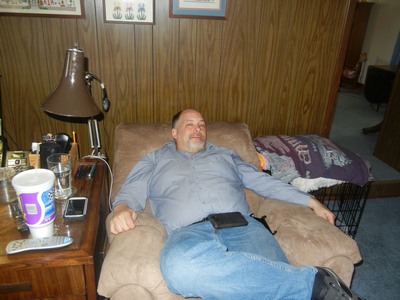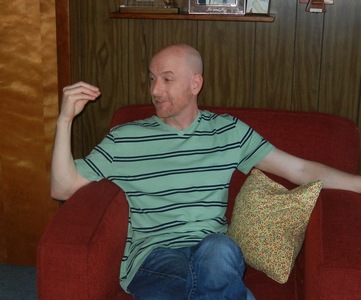 Relaxing Before Dinner - Chris & Joe playing cribbage.

Laura sent these pictures of Shane.  Shane was decorating cupcakes for his school party.

Shane at Easter.  He's a cutie.