May - Birthday Party for May Birthdays.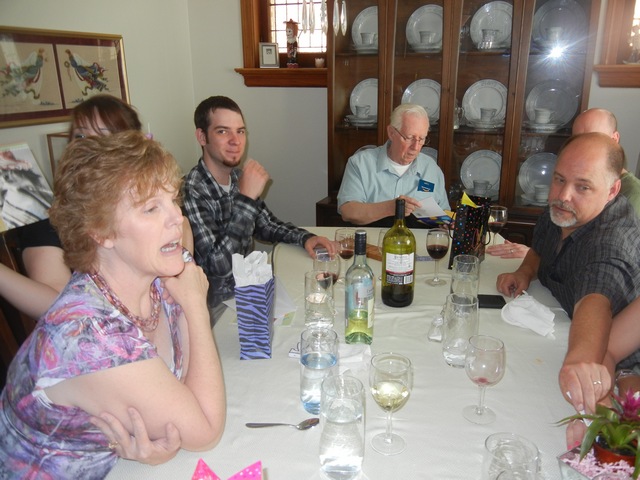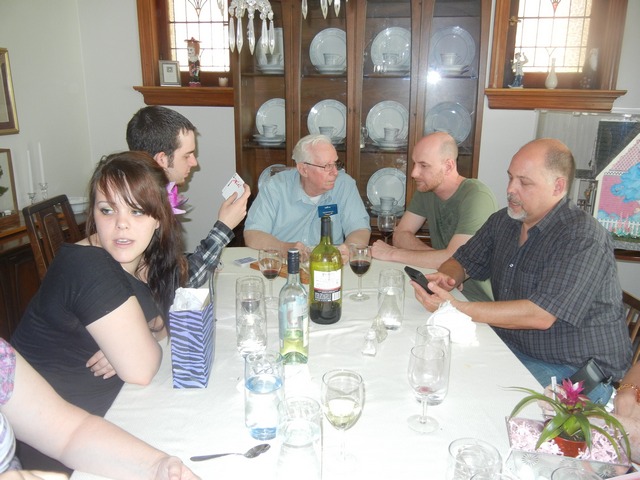 Guys playing cards after dinner.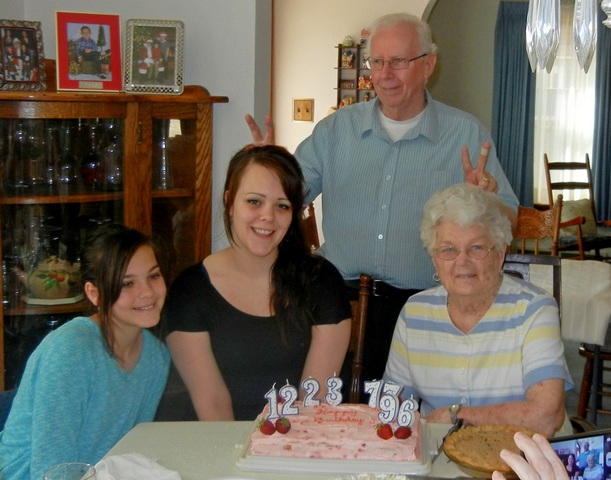 Joe being silly with the birthday girls.

There are 5 birthdays in May.  Three of Julie's daughters, Jessica, Kathryn, and Rebecca, Joe, and my sister, Sally, .  Rebecca couldn't be here, so we celebrated without her.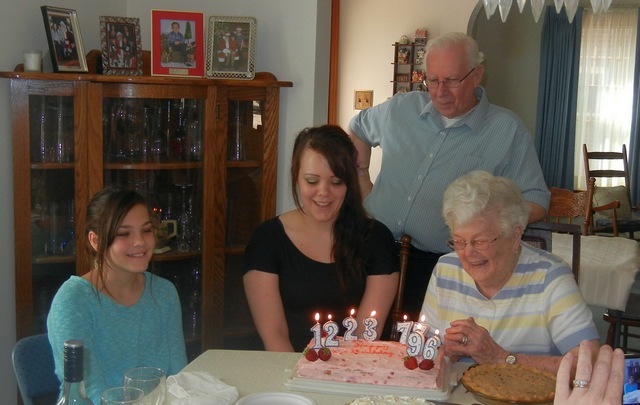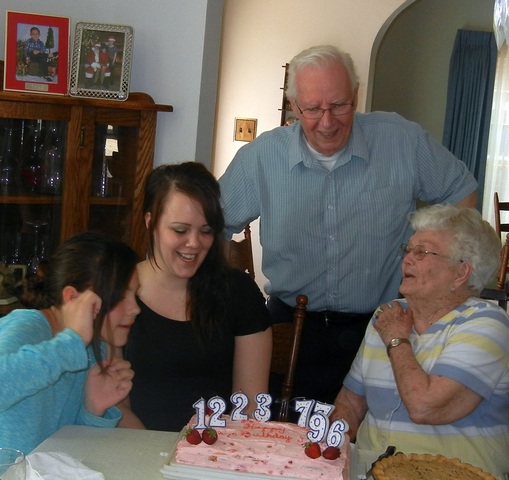 They did it -- blew out the candles.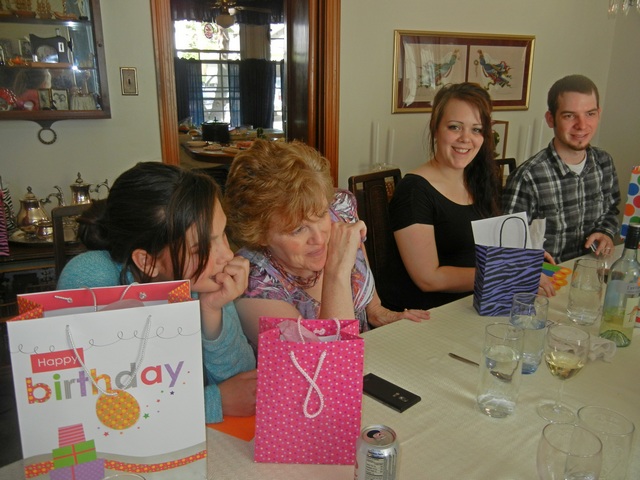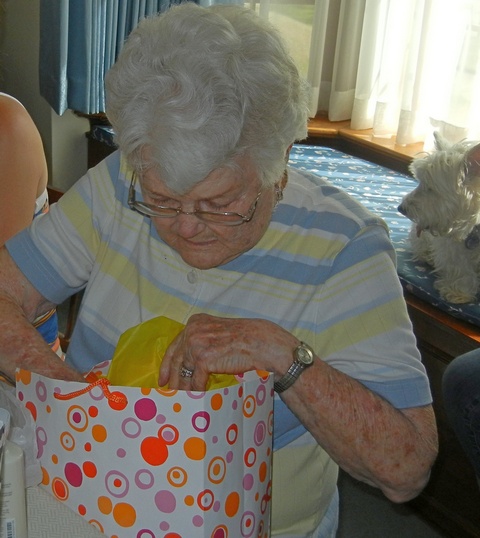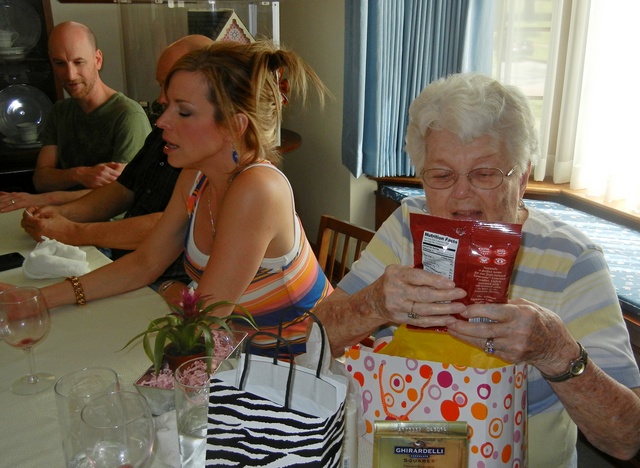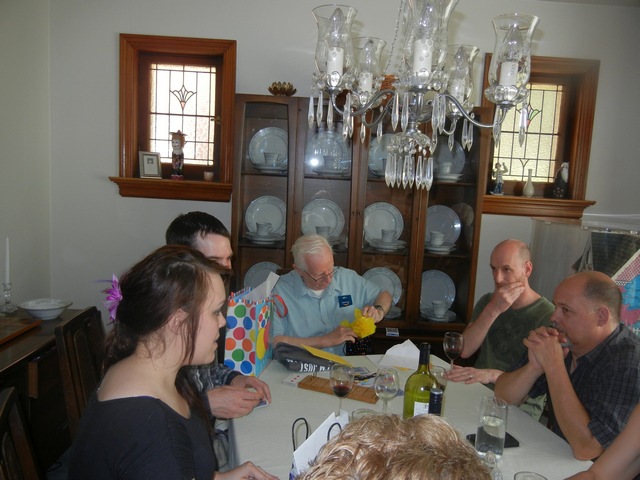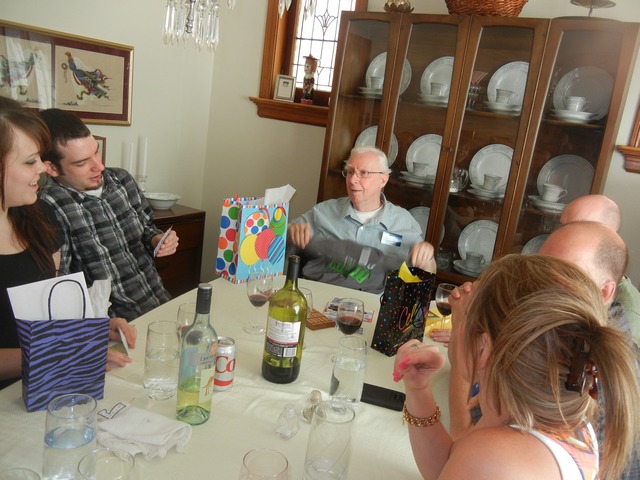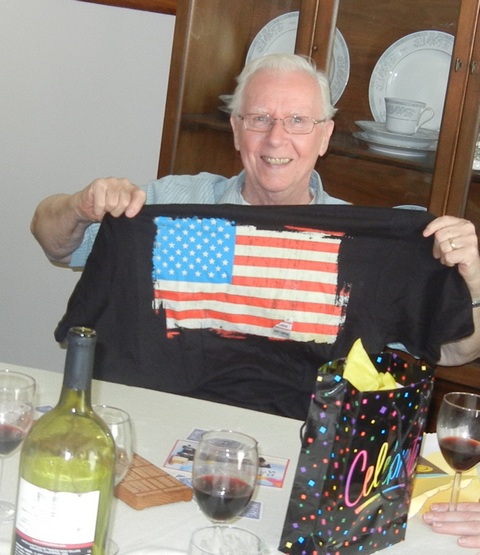 Jaden opening his belated gift from the Wentz family.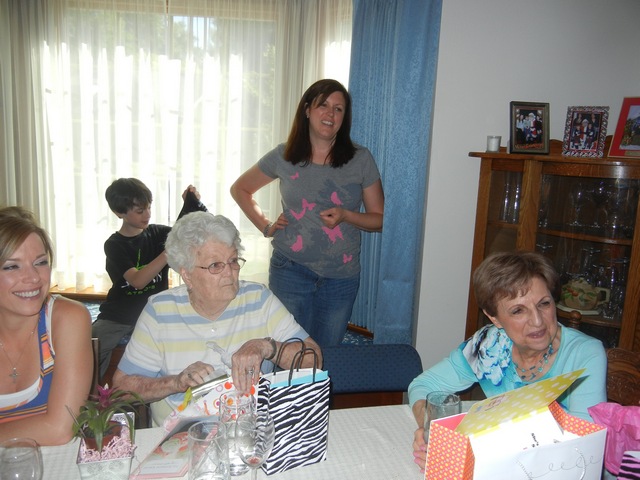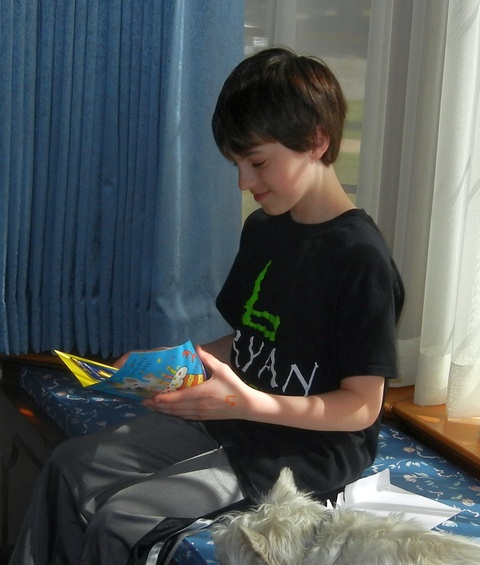 The kiddos opening their unbirthday gifts.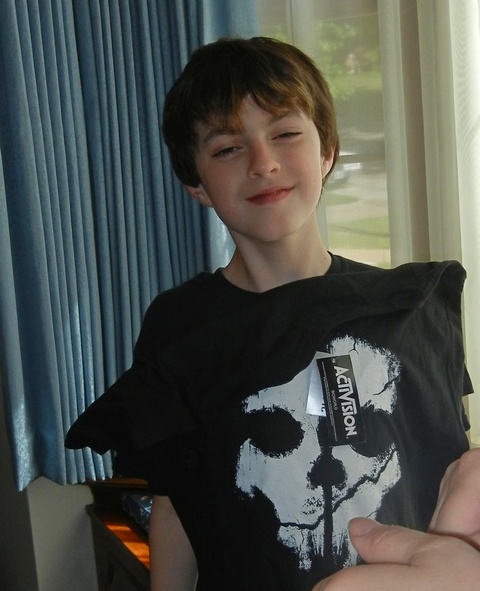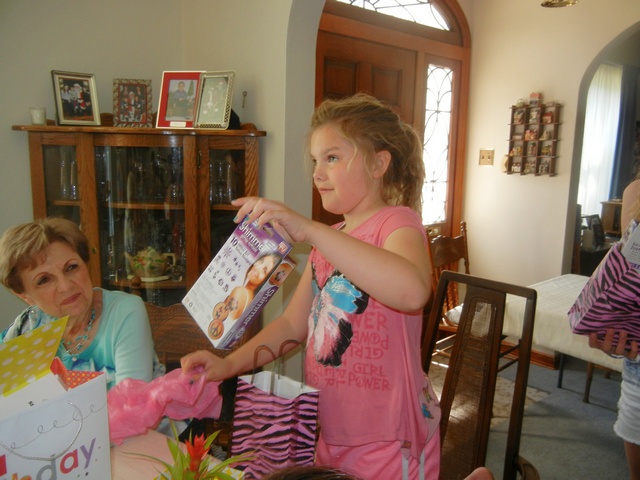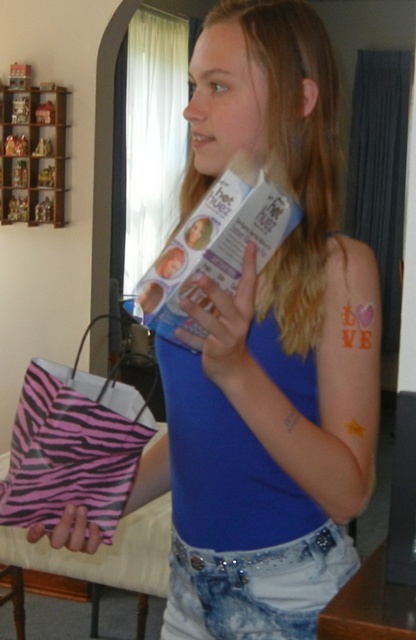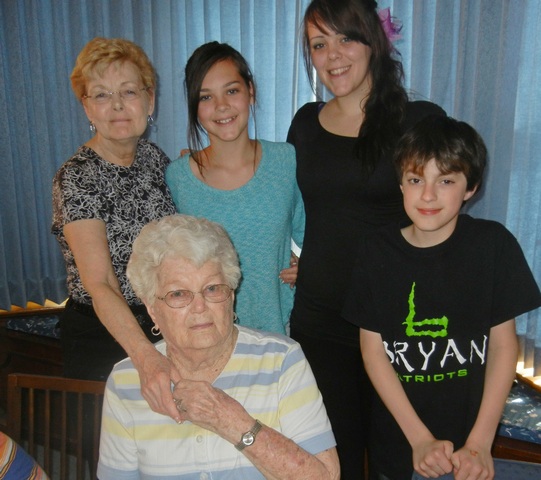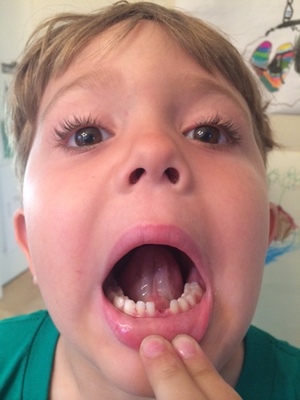 Laura sent me this picture of Shane after he lost his first tooth.  He was so excited about the tooth fairy taking his tooth and leaving him money.