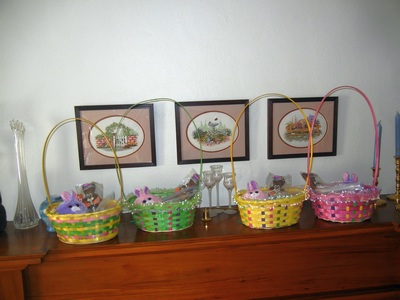 Easter baskets waiting for grandchildren to arrive.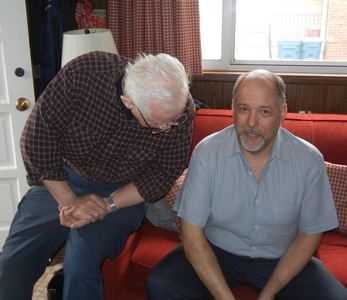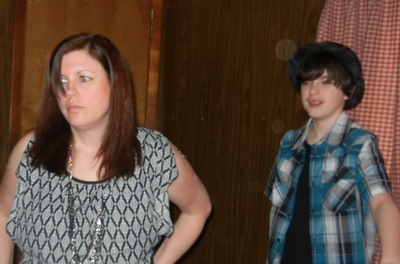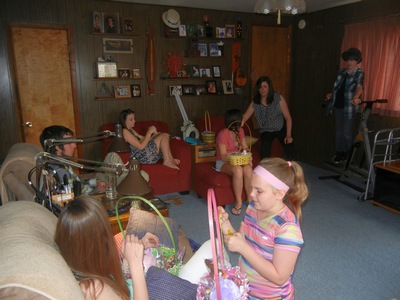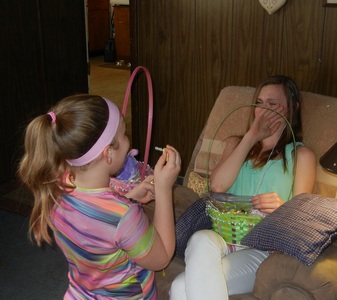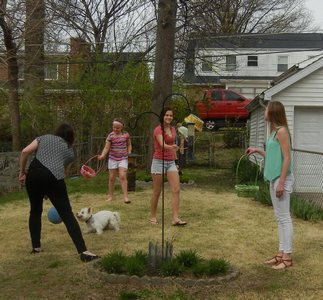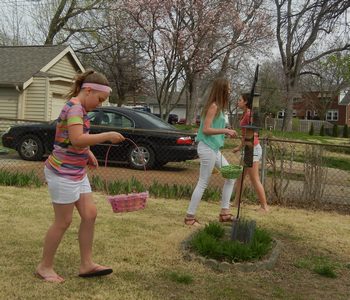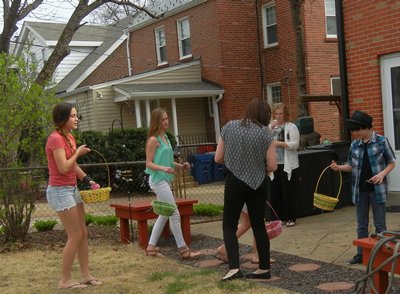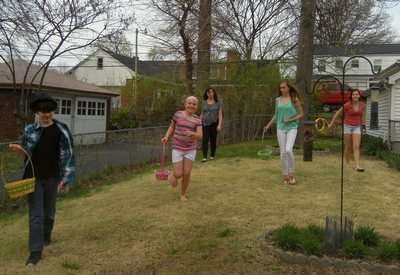 Hunting the eggs the Easter Bunny left.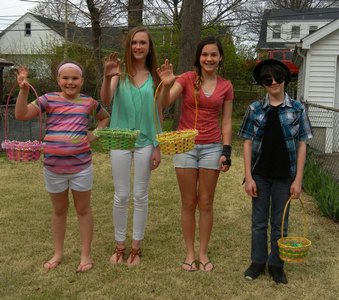 Missing Shane on this Easter.  Four of my five wonderful grandchildren.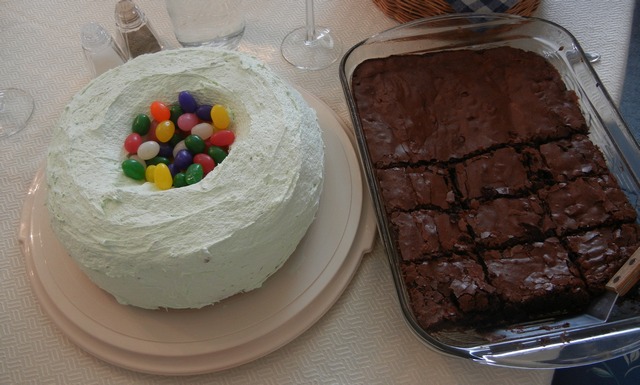 Easter desserts.  Julie made the pistachio cake.  Yummy.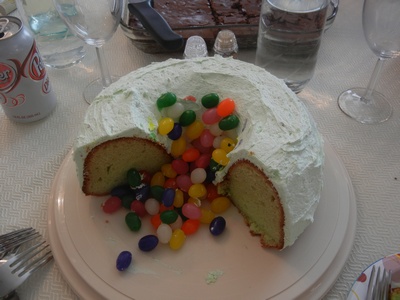 We celebrated all the May birthdays and Jaden's April birthday on Mothers' Day.  Birthdays:  Sally, Joe, Jessica, Kathryn, Jaden.

I accidentally deleted quite a few of the pictures I took.  Bummer!  Here are the ones I have.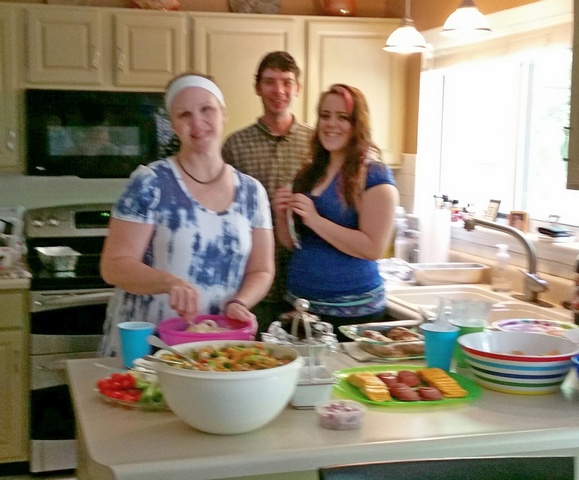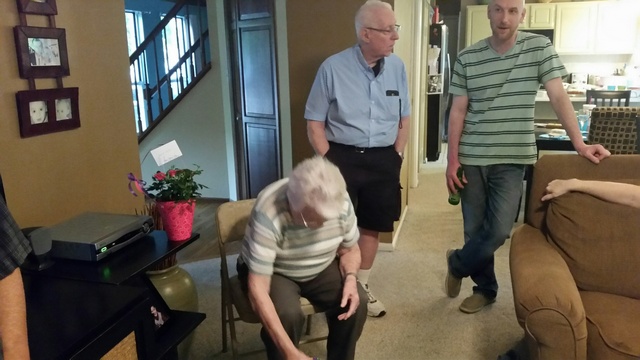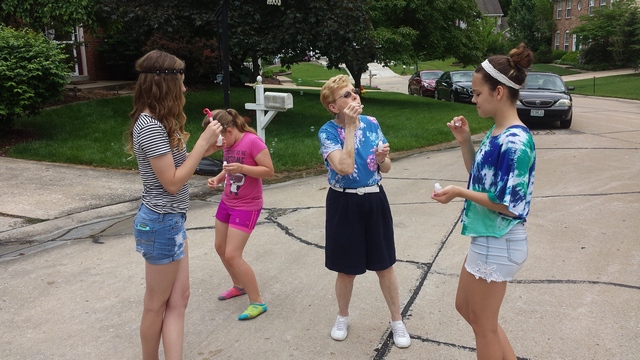 We were blowing bubbles between eating and opening gifts.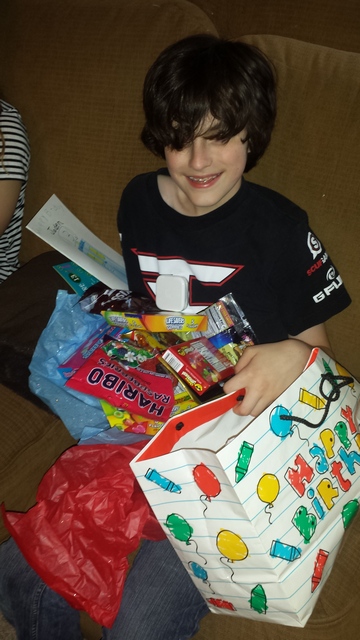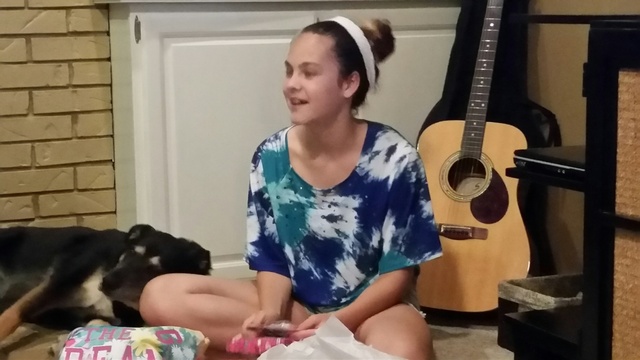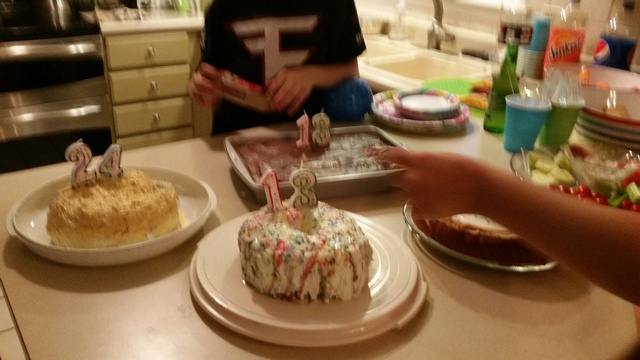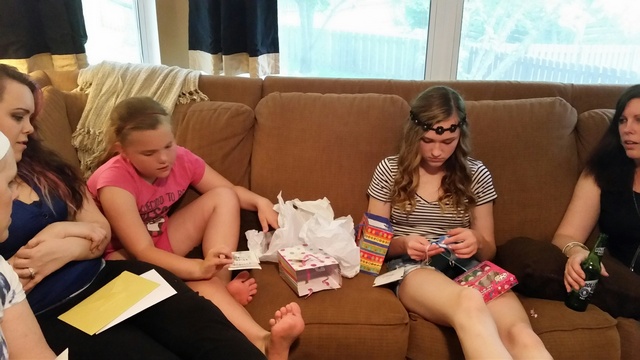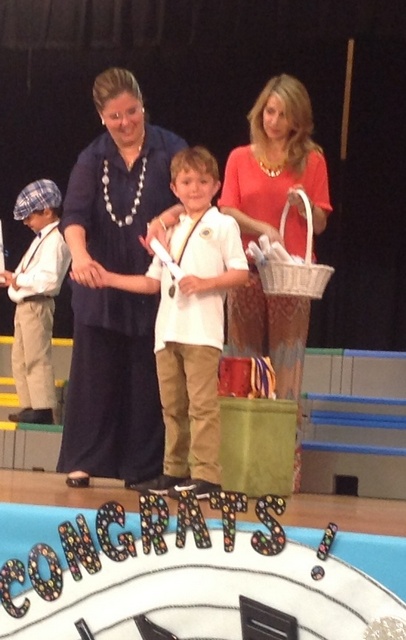 Laura sent me this photo of Shane graduating from Kindergarten to First Grade.  Congrats, Shane.