My daughter, her son and my son's family got together to celebrate the 4th of July.  We had dinner and then my grandson's shot of fireworks.  A fun time was had by all.

My granddaughter had to work at Dairy Queen, so we missed her.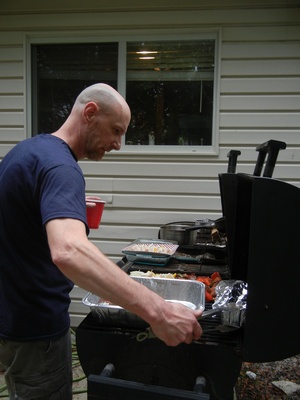 Tony, doing the grilling.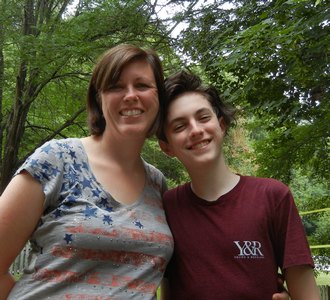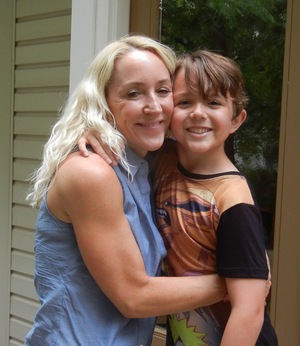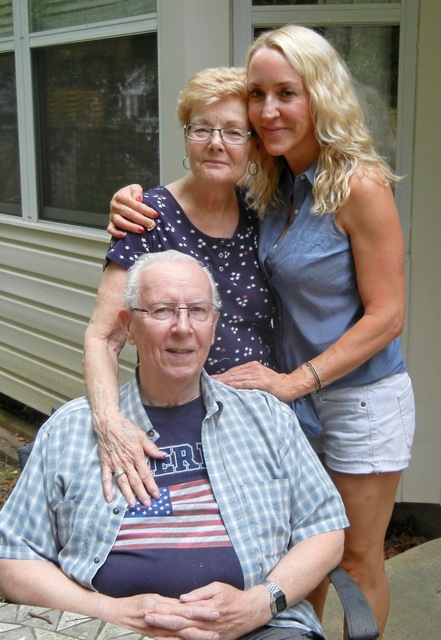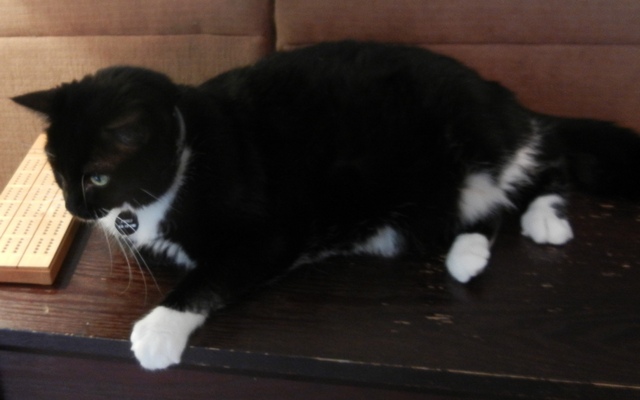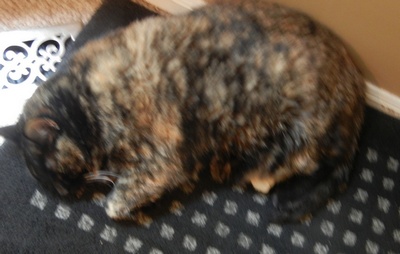 Two of their three cats--Emily & Zoey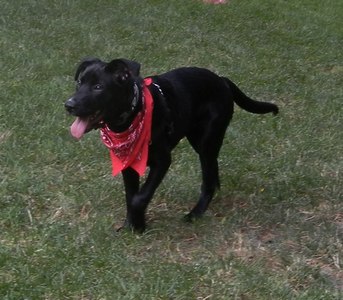 Their new dog, Bruce Wayne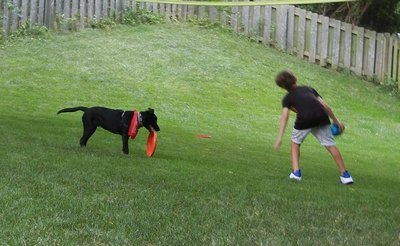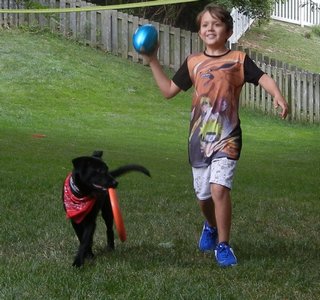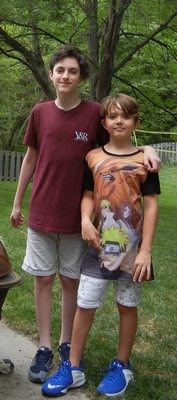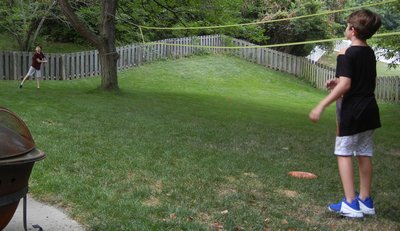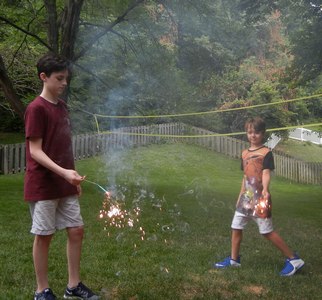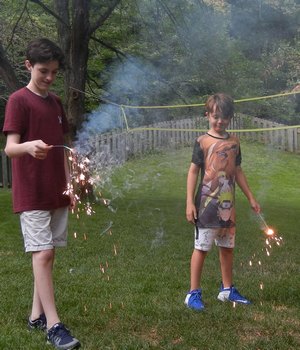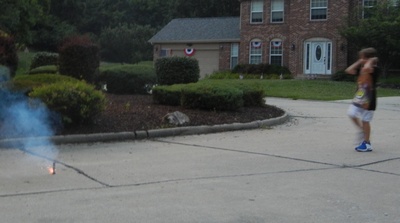 More pictures coming soon . . .