I put a rock & roll bank in a carvable pumpkin for a Halloween display.  I used fabric as the background  The stage are in the back is for the drum set and the drummer.  Inside the pumpkin.  I painted the designs on the fabric with glow-in-the-dark paint.  I used the skeletons from Dollar Tree.  I painted them with glow-in-the-dark paint and put the instruments in their hands.  I gave them earrings and headbands.  The singer has jewelry and a black boa.  The instruments came from Collections, Etc., YEARS ago, and I finally decided to do something with them.  A friend did this using the same instruments and I got her permission to copy her idea.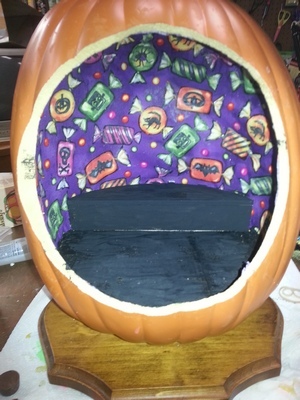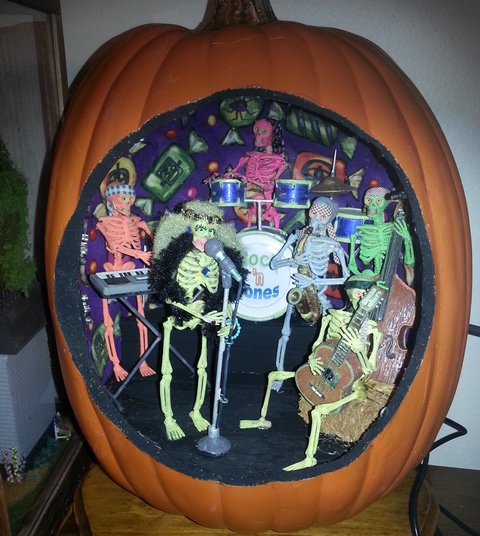 My husband lit the interior of the pumpkin with LEDs and even put spotlights on the drummer and the singer.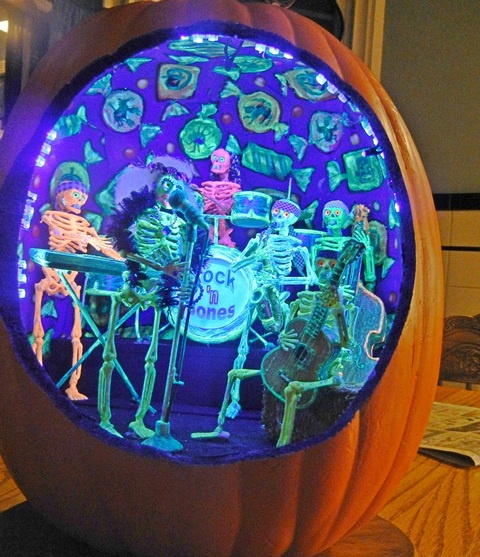 I named the band, Rock 'n Bones.