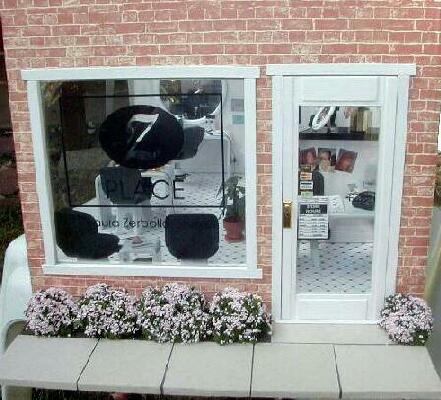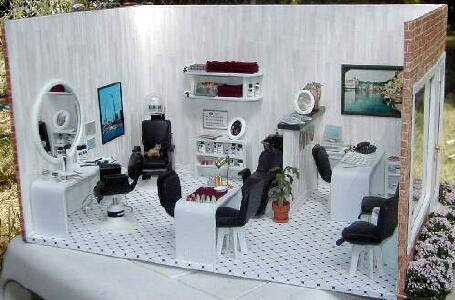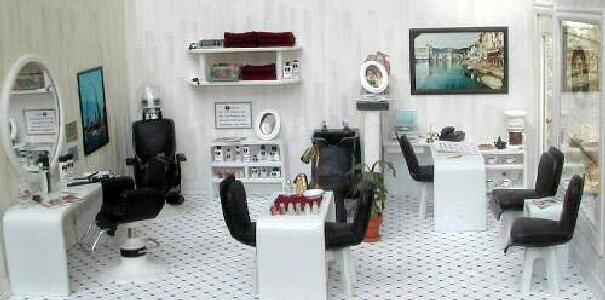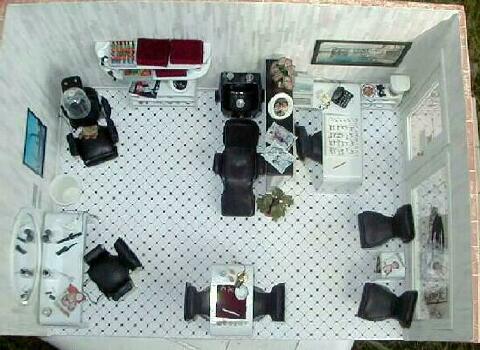 The Beauty Shop was created for our daughter shortly after she became a hair stylist.  Since then, she has specialized in color  and is no longer a stylist.  We named the salon "Z Place" because if she ever had her own shop that would be the name.  This room was designed to fit in an aquarium.

My husband made all the furniture for the salon because modern equipment just isn't available. For the chairs, we found black textured plastic at a plastics company.  He made flat patterns and heated the plastic to fit around wooden molds.  I made cushions using old leather gloves.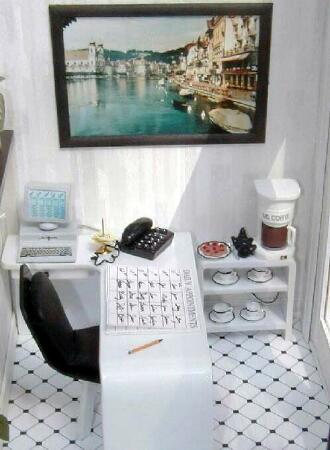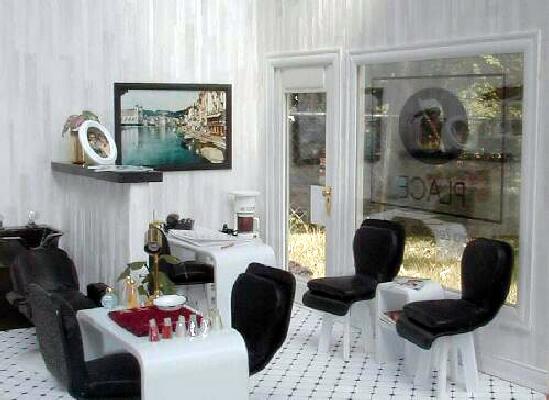 The reception/waiting area has a reduced copy of a picture my daughter took on a high school tour in Switzerland.  I made the business phone from Fimo.  The waiting customers can enjoy a cookie and a cup of coffee from the "Ms Coffee" pot my husband made.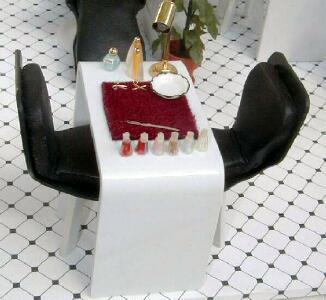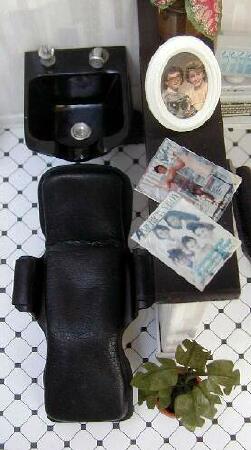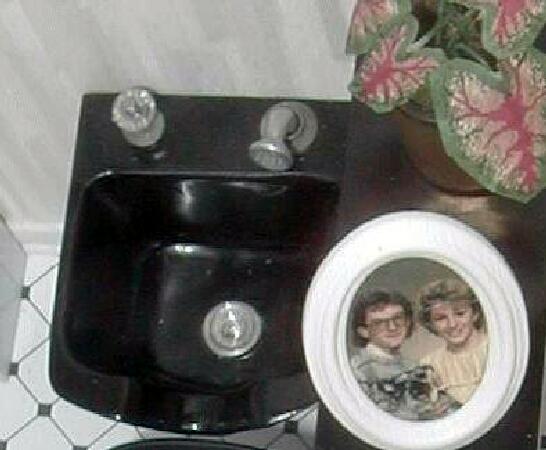 The sink was made by my husband using Sculpty around a wooden mold.  The sink has a curved neck area just as shampoo sinks do.  The picture on the dividing wall is of my daughter, her brother and their Schnauzer, taken when they were in high school.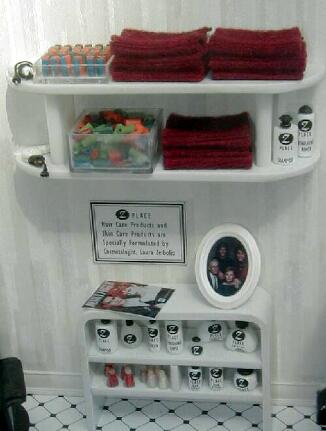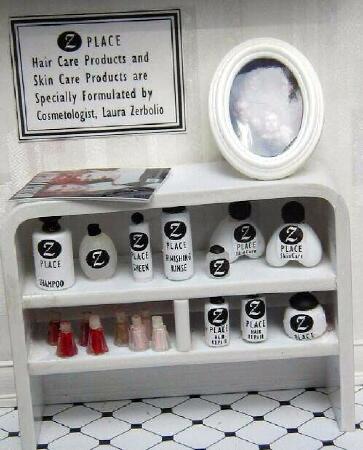 The products sold by the salon are all formulated and named for the salon.  The curlers are electrical wire with the copper removed.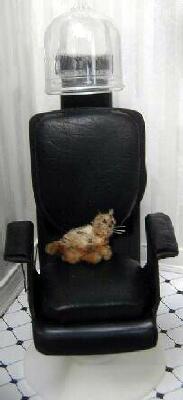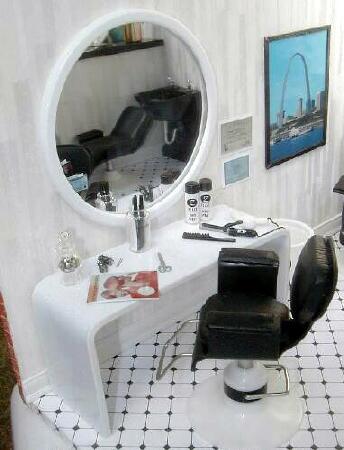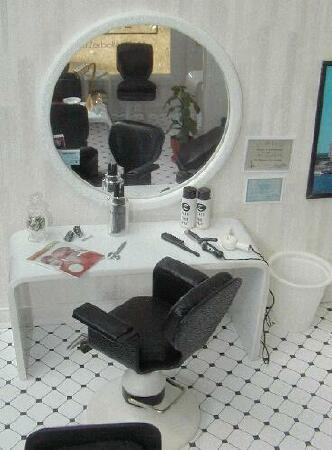 The styling station has the curling iron and blow dryer (plugged into the wall socket), 2 brush curlers and hair pins, as well as combs, scissors and a jar of candy for the clients to enjoy.  To the right of the station are copies of her certificate and license and a picture of the St. Louis Arch to remind her from whence she came.  You can see a reflection of the shampoo area in the mirror in the picture on the left.  The dryer hood was a bubble lid from a supermarket candy machine.  The cat was made from a pussy willow to represent our family cat, Tabu.