If you have finished with the Dollhouse tour and wish to see some of my other miniature projects, please go to My Minis Page.




Dollhouse Christmas Decorations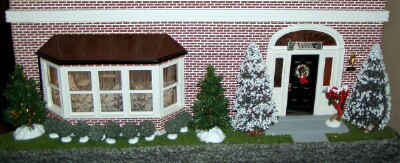 Front Yard With The Christmas Trees & Decorations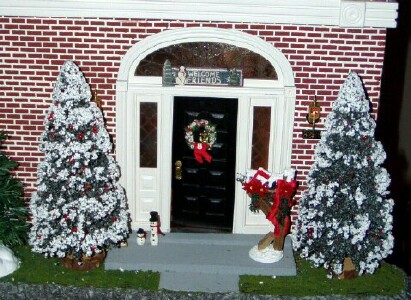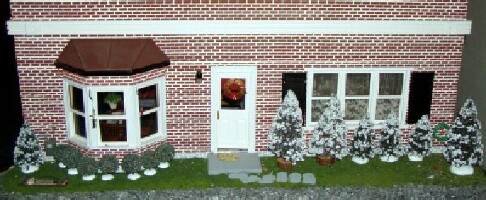 Back Yard With Christmas Trees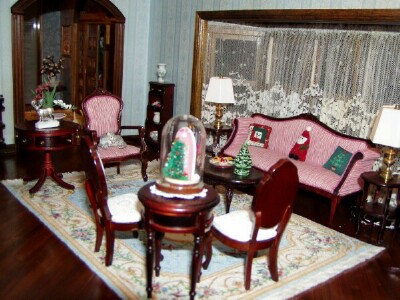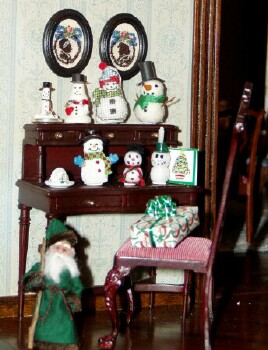 Living Room Sitting Area With Decorations

Living Room Desk with Snowmen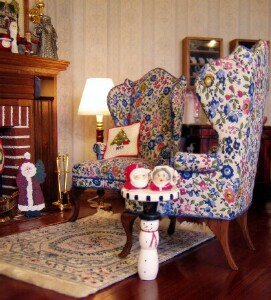 Living Room Fireplace Area with Decorations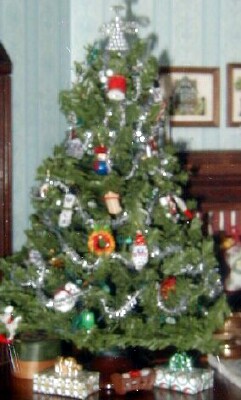 Tree - Kit from GJs

Beaded Treetop Angel & Ornaments GJ Kits

Santa Collection on Mantle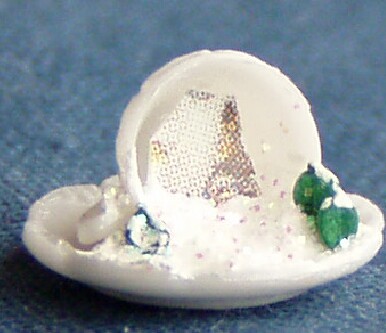 Believe it or not, this is a scene in a Chrysnbon teacup.  It was a Christmas swap and made by Kay O'Brien, a talented quarter-scale miniaturist.  The little cottage is a picture she cut out and put in the back of the teacup.  She made it without a magnifier.  I can't even see it without a magnifier.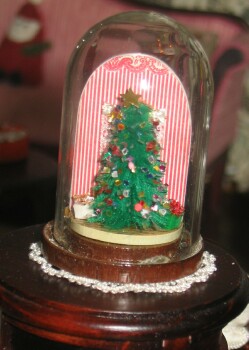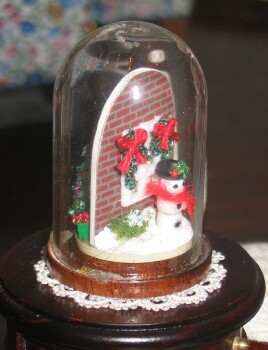 Tiny Dome (1-1/4" tall) Gift from a MO State Date Project (usually resides in basement craftroom during the year.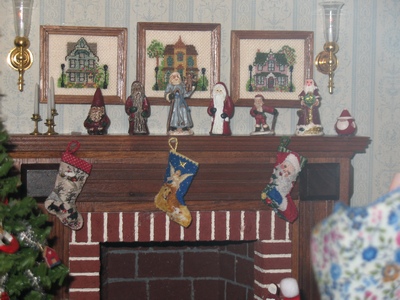 Fireplace with petitpoint stockings & Santa collection.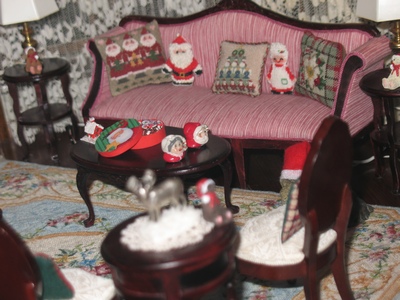 An updated photo showing petitpoint pillows on couch.