This is the greenhouse that Hallmark was selling a few years ago.  I FINALLY got around to finishing it.  The base was made from Builders Foam.  I etched the flagstone floor, edging, and sidewalk into the Builders Foam and painted with dark grey for the "morter" and then painted with lighter shades of grey for the flagstones.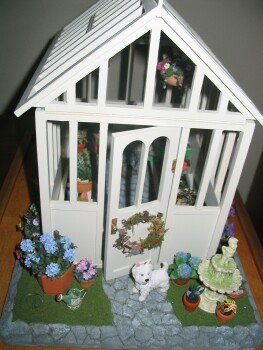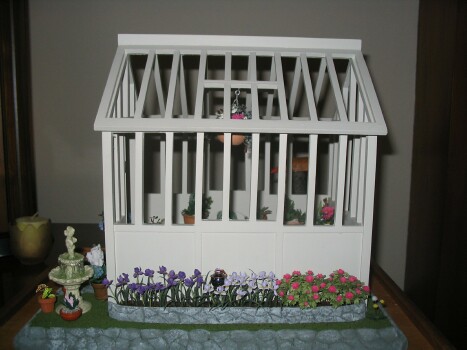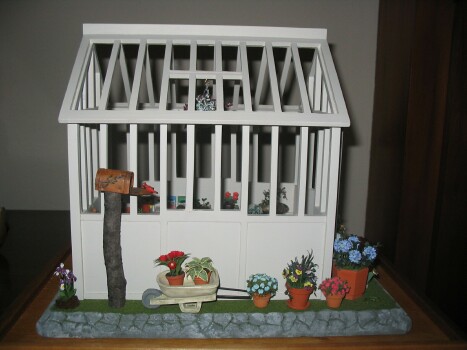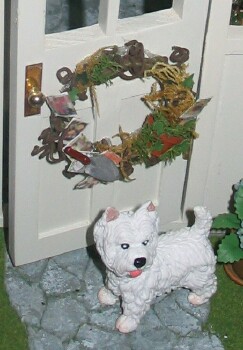 The gardening wreath was a Round Table from a NAME Convention.  The Westie represents our Westie, Penny.  I added "water" to the birdbath from Michaels.  I purchased the flowers surrounding the birdbath (sorry, don't remember artisan).

I made the iris with the advice of Joanne Martin.  The garden ball was a gift from the Gateway Miniature Fair Show & sale made by Marian Oborsh.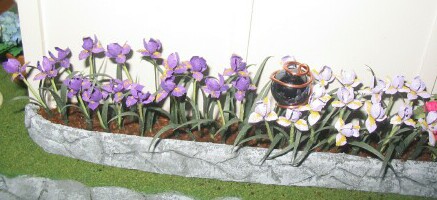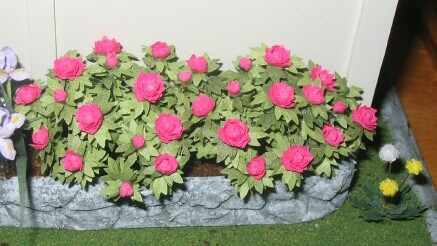 Peonies were a kit from Laura Settle, All Things Small.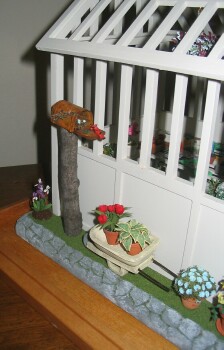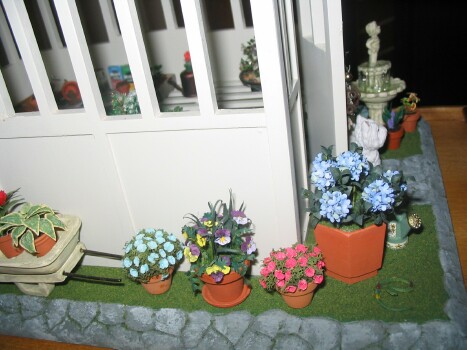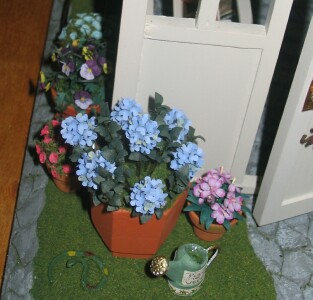 The birdhouse was a gift at a Gateway Miniature Fair Show & Sale made by Louise Levitt.  I made the tulips in the wheelbarrow (from Michael's) and the blue and pink flowers on either side of the pansies.  Joanne Martin made the pansies and the rhododendron.  Jennie Williams made the plant in the wheelbarrow.  I don't know the maker of the plant next to the rhododendron by the door.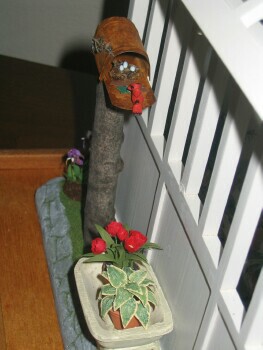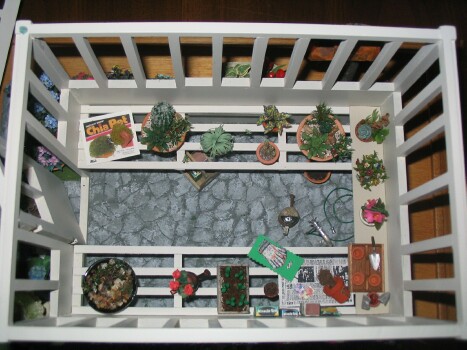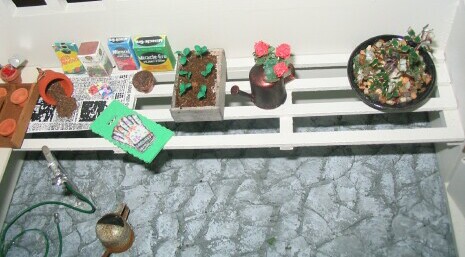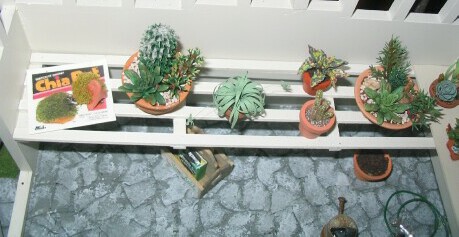 Inside with the roof removed.  The Chia Pet was a swap from an online group,  The cactus arrangements on the left and right were made by Ira Pearce, and Jennie Williams made the spider plant.

The plant food boxes were gifts at the Gateway Miniature Fair Show & Sale, as were the gardening gloves, the geranium arrangement in the watering can. I made the pot on the newspaper and the seedling tray.  The bonzai arrangement on the right is made with wire and glue is by April Showers.  Notice the water spigot, hose and watering can on the left.


The cactus arrangement on the left was made by Ira Pearce, the pansies and the orchid by Mary Ellis, and the pots in the tray was a swap gift.  The pot holding the garden tools was a gift from the Gateway Miniature Fair Show & Sale.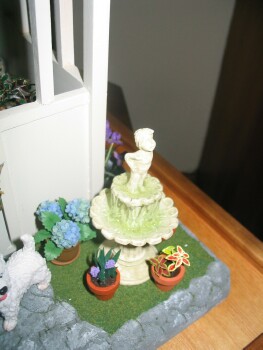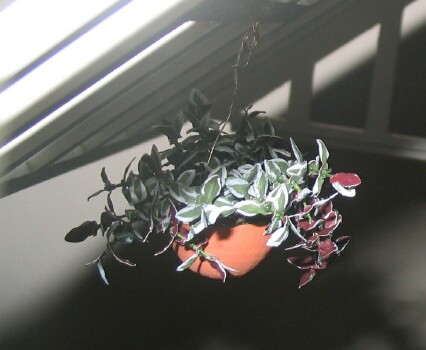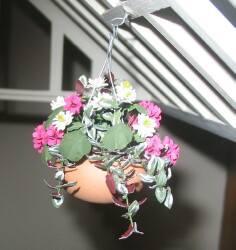 I made both hanging baskets from Susan Karatjas kits.