This house was a kit offered by Pam Junk.  The bedroom and the living room are kits offered by Pam.  I fell in love with this little house when I saw it finished on her website.  Her house has a different roof that I couldn't get, so I used fancy scissors and cut cardstock and painted it.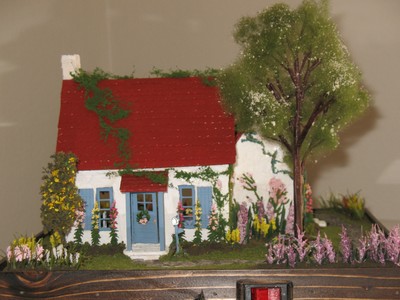 The hollyhocks were kits that I ordered from Susan Karathas,  All the other flowers I made.  This is the "cottage" front of the structure.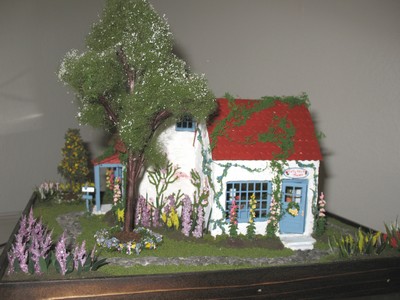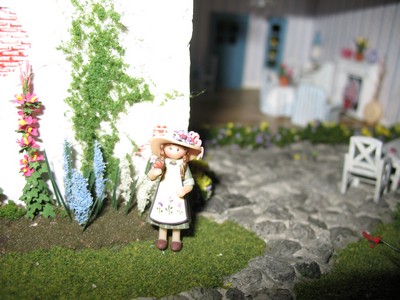 The doll I bought at the National Convention in Indianapolis.  She has a butterfly on her hand.  How perfect.  I bought her from Suzanne & Andrew.  The Westie I bought from Barbara Myers (and the cats).  The patio furniture I bought from Bonnie Soucek, weathered it, and made cushions.  Notice the grey cat on the patio chair and the pie from Jan McCandliss (no website) on the patio table.  The birds by the birdbath I bought from Barbara Myers.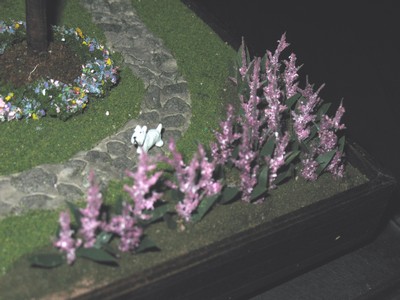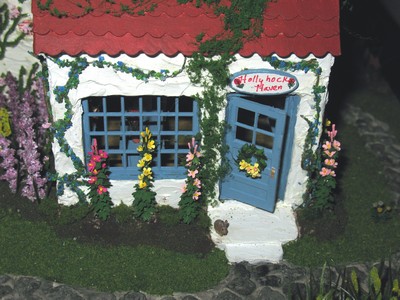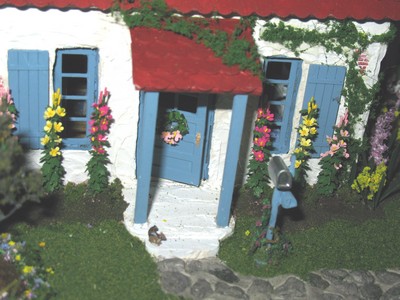 Close up of the Cottage entrance and the Shop entrance.  Barbara Ann Myers made the chipmonk on the Cottage entrance step and the squirrel on the Shop entrance step.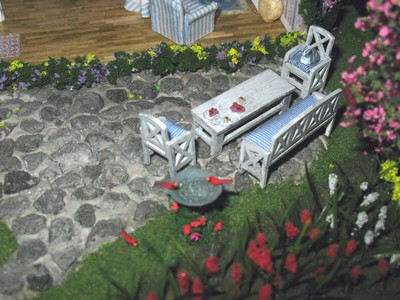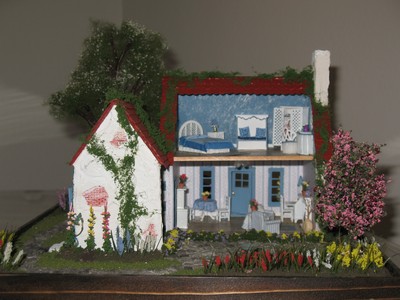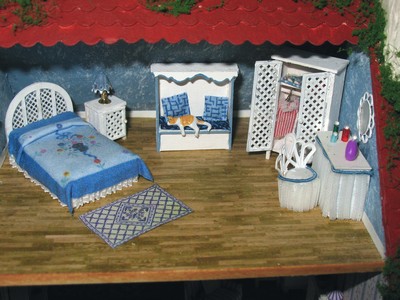 As I said earlier, the bed, nightstand, armoire and chair I bought from Pam Junk.  I made the vanity and had a kit from somewhere for the bench.

The fireplace and the chairs and covered table were kits from Pam Junk.  The desk and chair are the brown plastic furniture.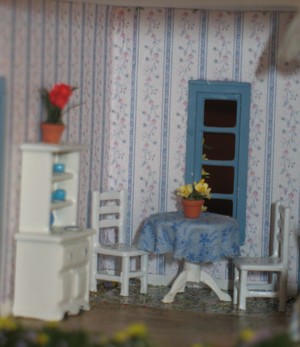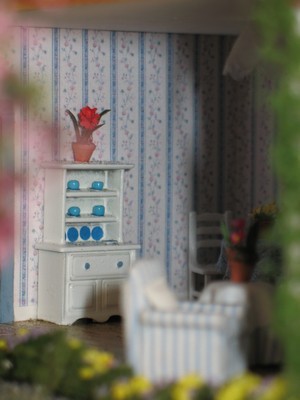 The dining room set and the hutch are the brown plastic furniture.