Jaden's 4th Birthday Party

April 2006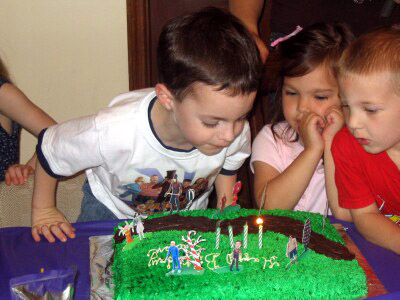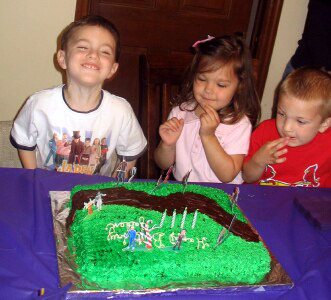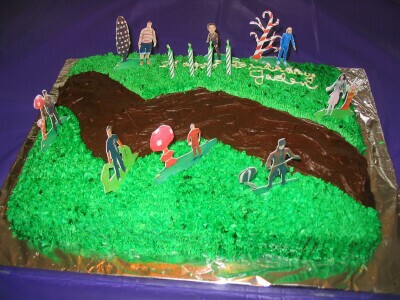 Since Jaden loves Willie Wonka (he was Willie at Halloween), his birthday theme was

Charlie & The Chocolate Factory.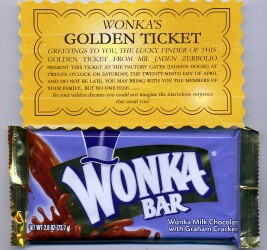 Mom & dad created the Golden Ticket invitation attached to the chocolate bar.

Grandma Z. made the birthday cake with the chocolate river and cutouts of the characters from the movie.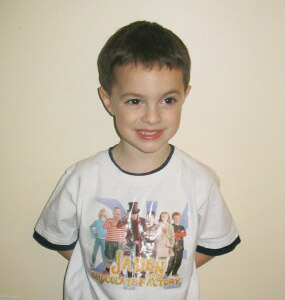 The birthday boy with his "Jaden & the Chocolate Factory" shirt with his picture on the shirt with the movie characters.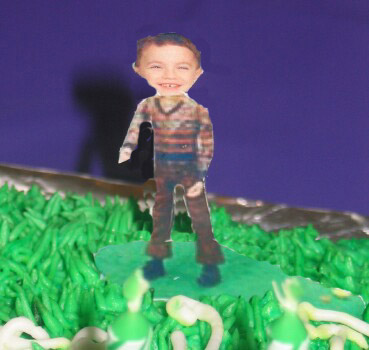 Jaden even appeared on his birthday cake!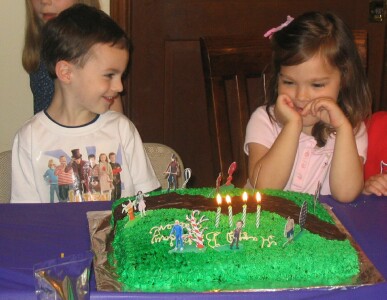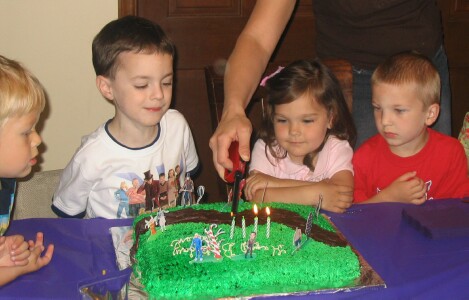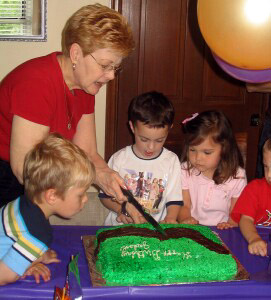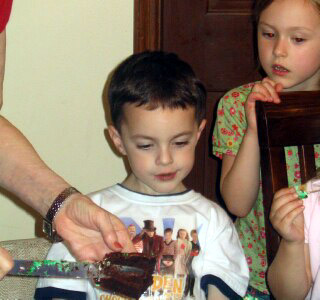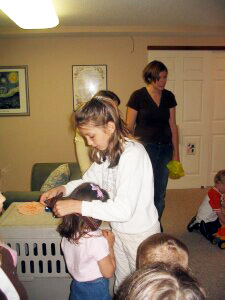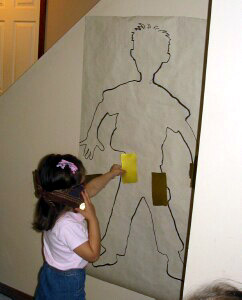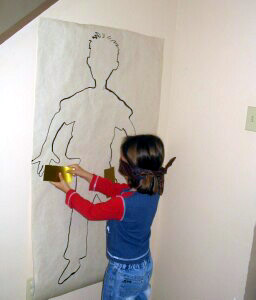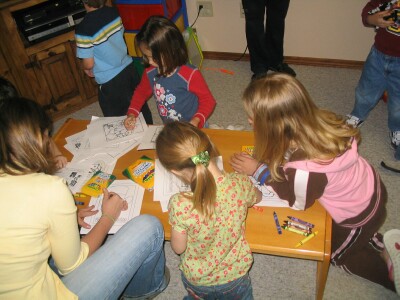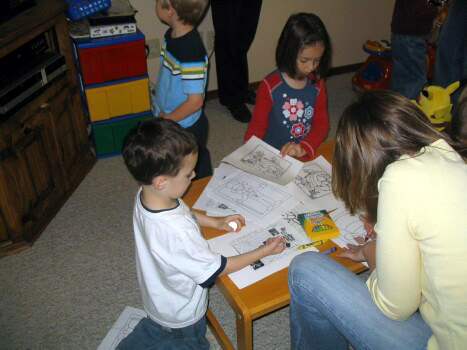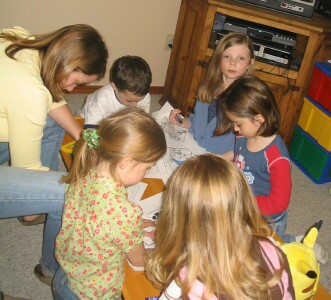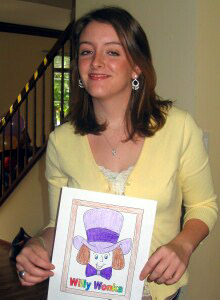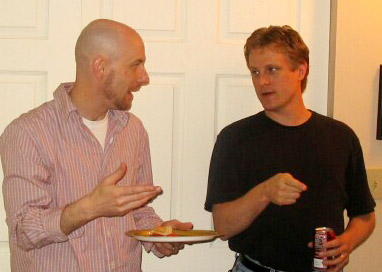 Some people at the party!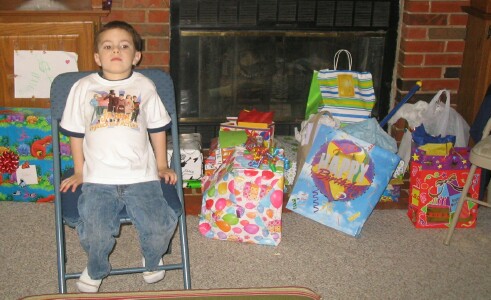 Time for the Birthday Boy to open gifts!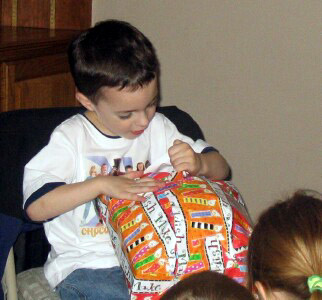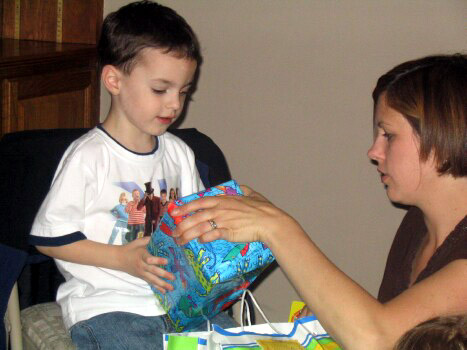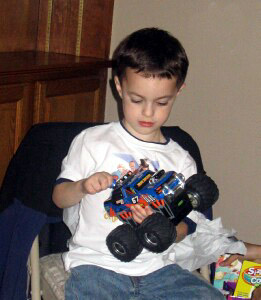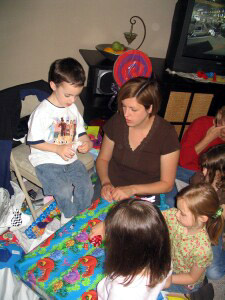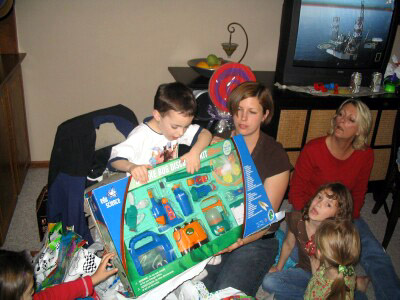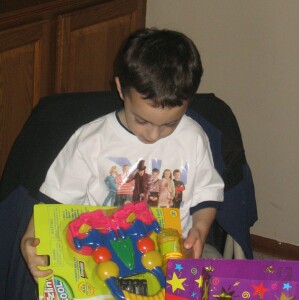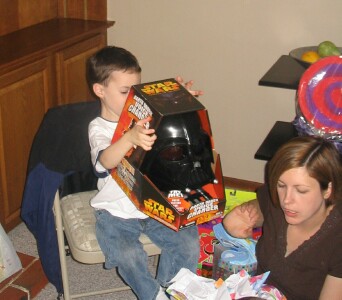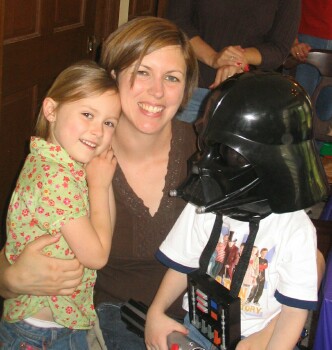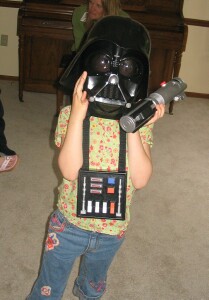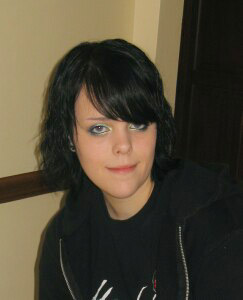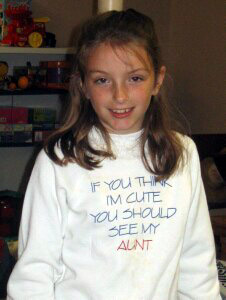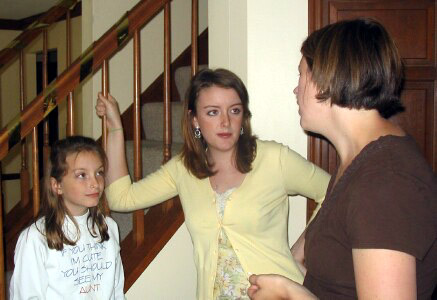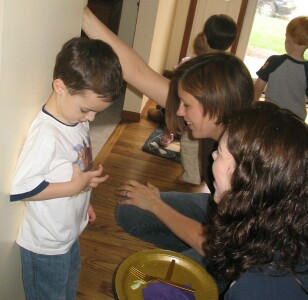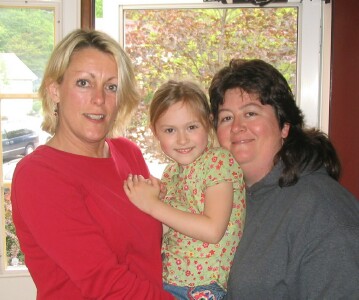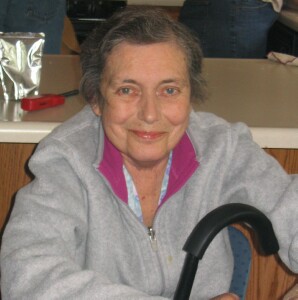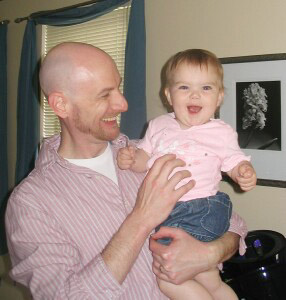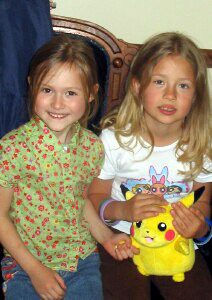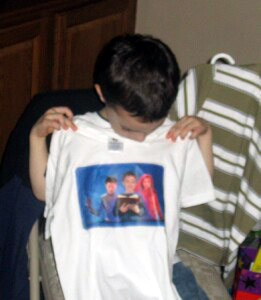 Jaden on a shirt with Shark Boy & Lava Girl.