January - Julie's Surprise 40th Birthday Party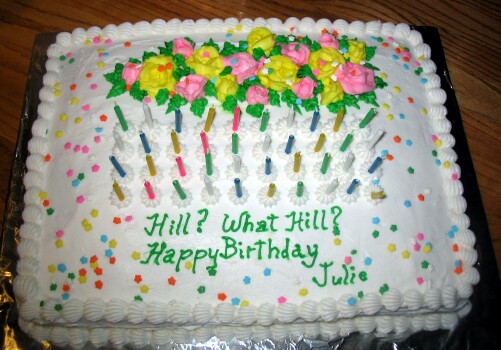 Julie's 40th Birthday Cake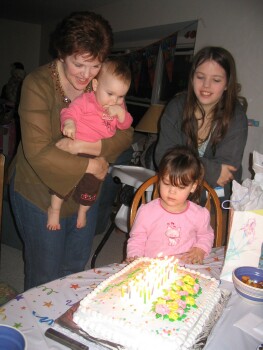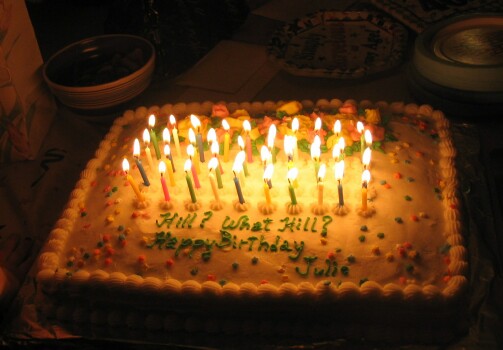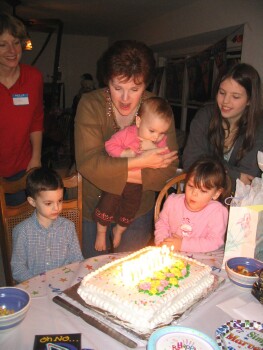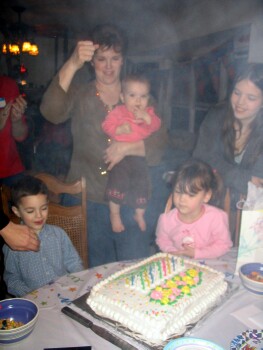 Julie blows out ALL those candles in one try!  The smoke alarm didn't even go off!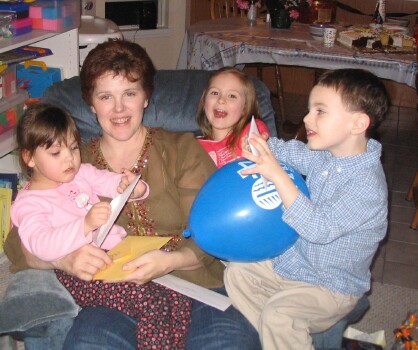 Julie gets help opening her gifts!

Fay's Birthday at Carla & Tony's House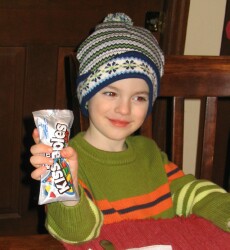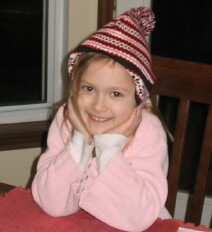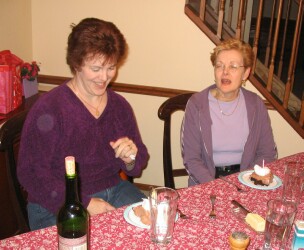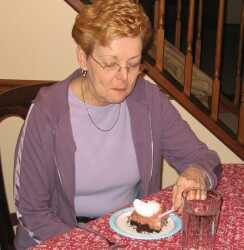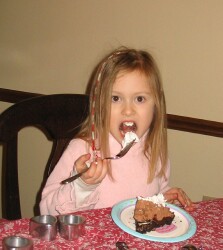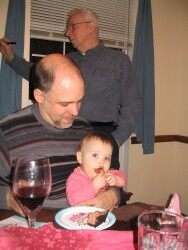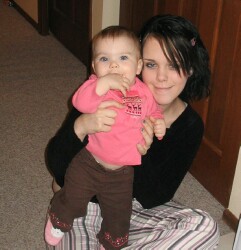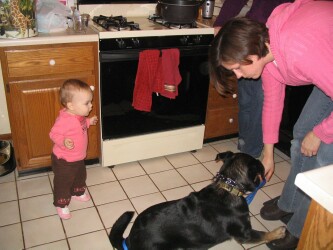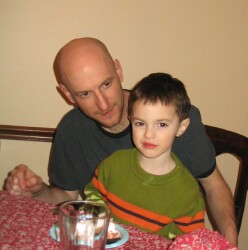 Aunt Sally sent Jaden & Kira winter caps and, of course, they had to try them on.

February - Olivia's 1st Birthday Party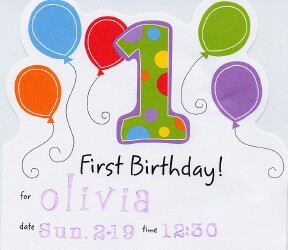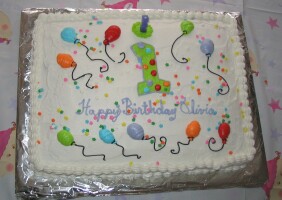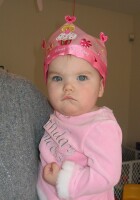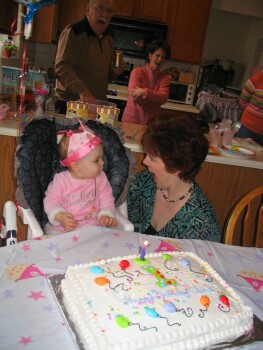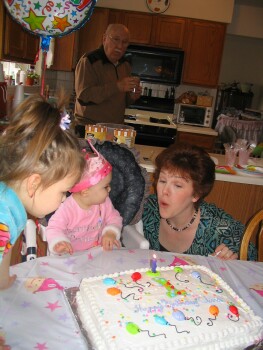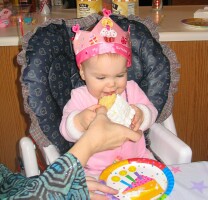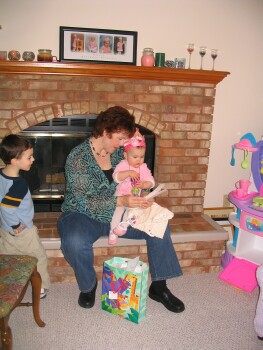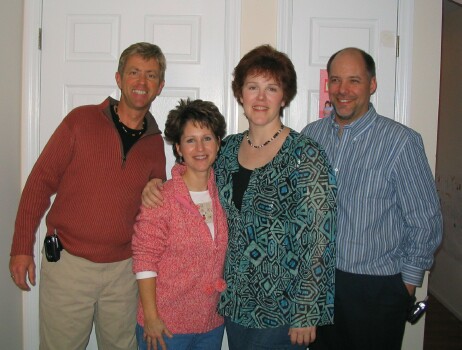 Visiting the Easter Bunny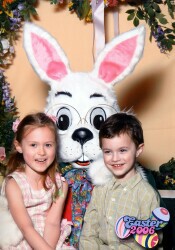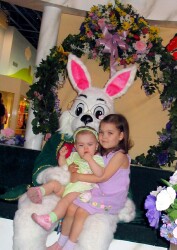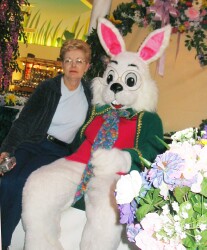 Kira, Jaden, Olivia, and Kathryn all visit the Easter Bunny -- even Grandma Fay (Kira took the picture!).

Pictures of our Penny, our new puppy--a West Highland Terrier.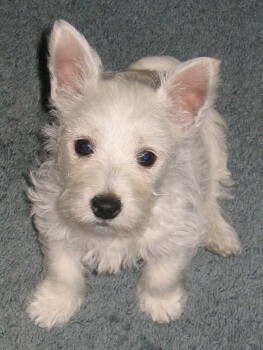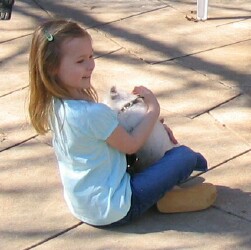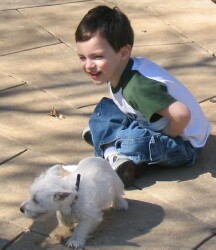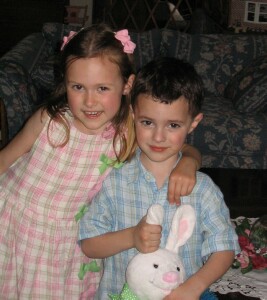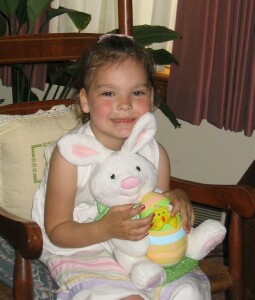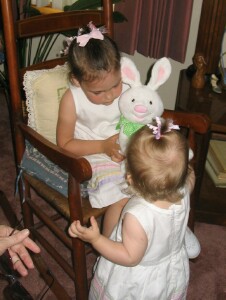 The little kids with their Easter Bunnies from Grandma & Grandpa Z..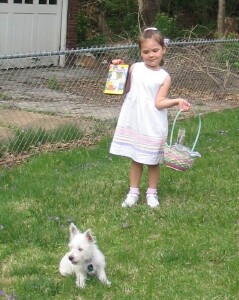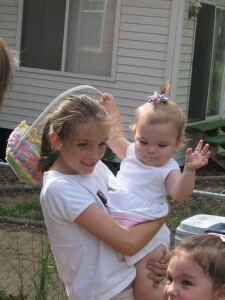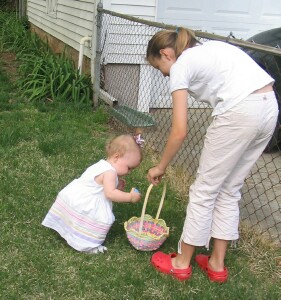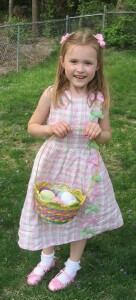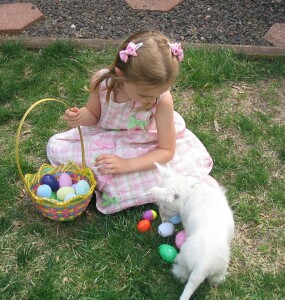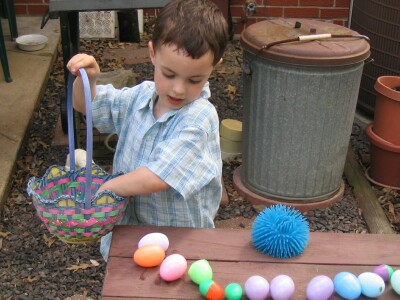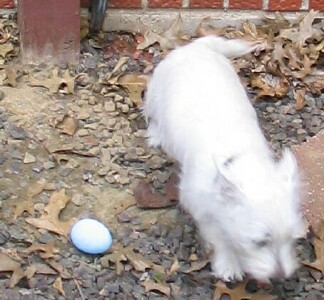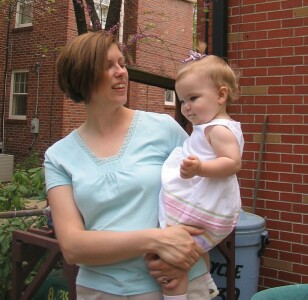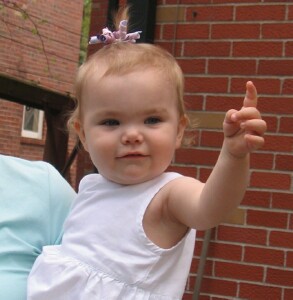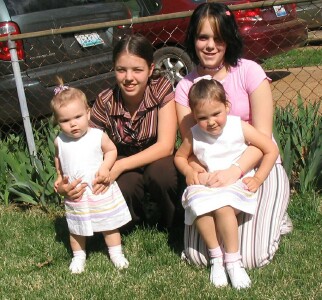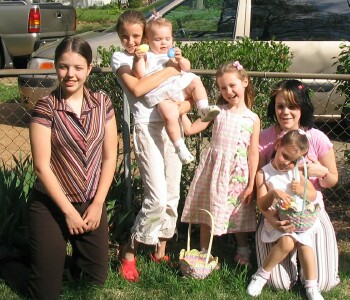 Jaden's 4th Birthday Party

"Jaden & The Chocolate Factory"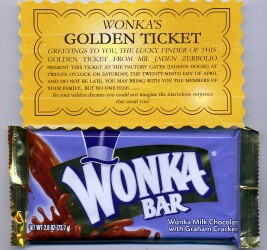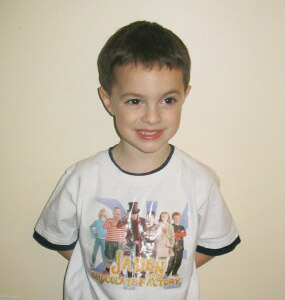 Mom & dad created the Golden Ticket invitation attached to the chocolate bar.

The birthday boy with his "Jaden & the Chocolate Factory" shirt with his picture on the shirt with the movie characters.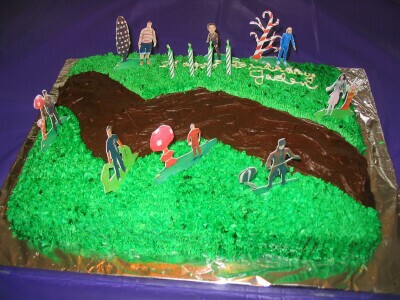 Grandma Z. made the birthday cake with the chocolate river and cutouts of the characters from the movie.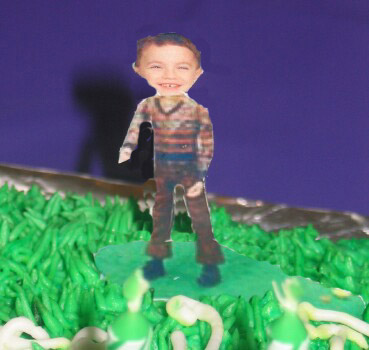 Jaden even appeared on his birthday cake!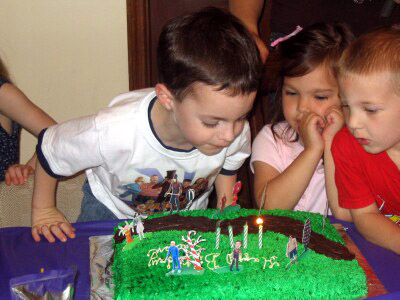 Jaden blows out the candles!.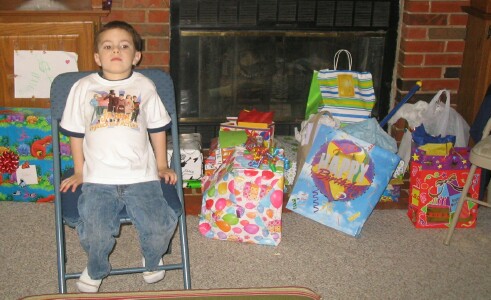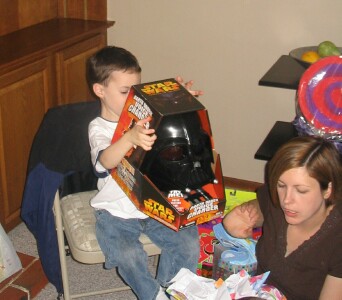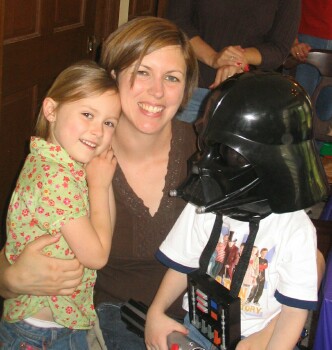 Kira, Carla & Jaden (as Darth).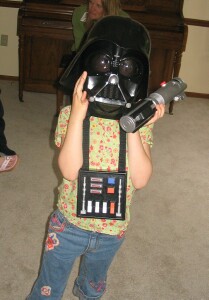 Kathryn's 4th Birthday Party

"Hello Kitty" Theme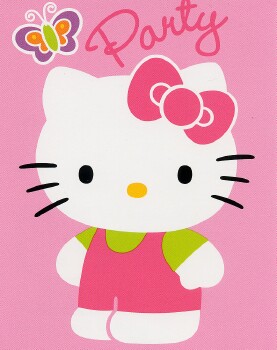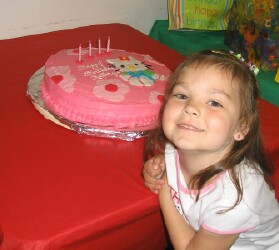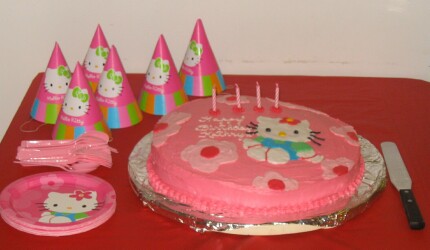 Party was held at a gymnastic center.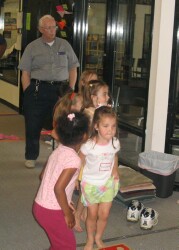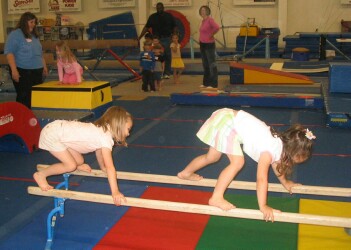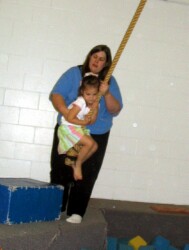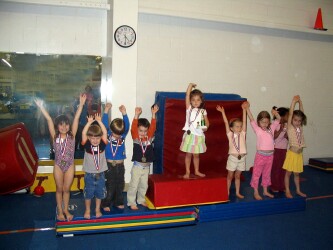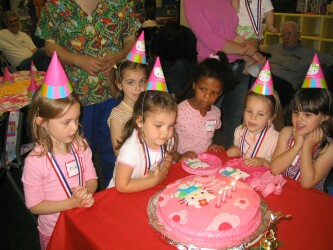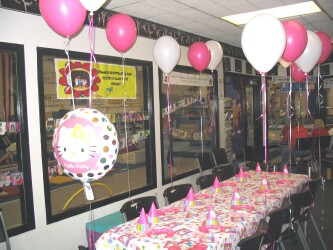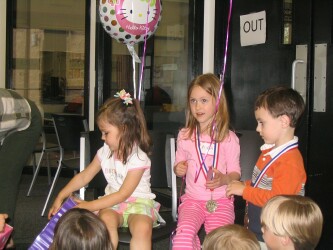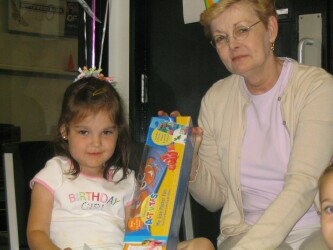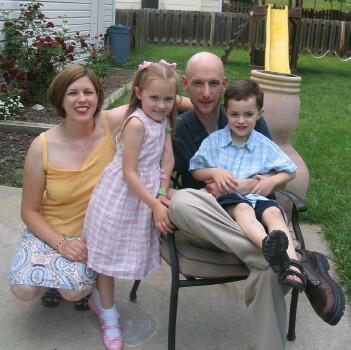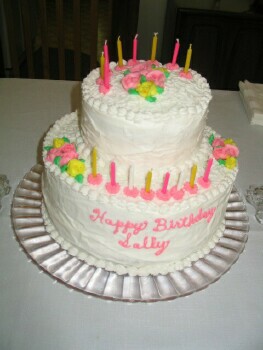 Kira's Graduation from Pre-School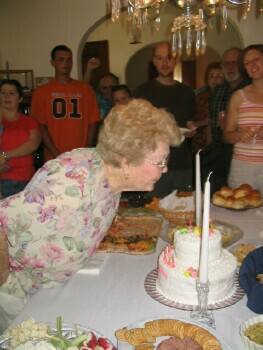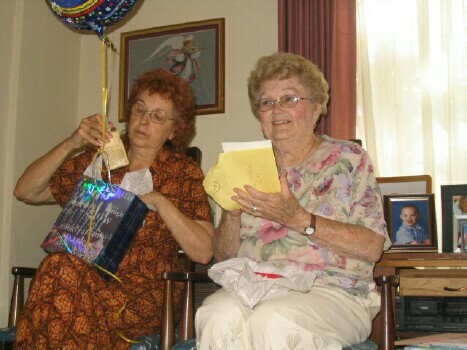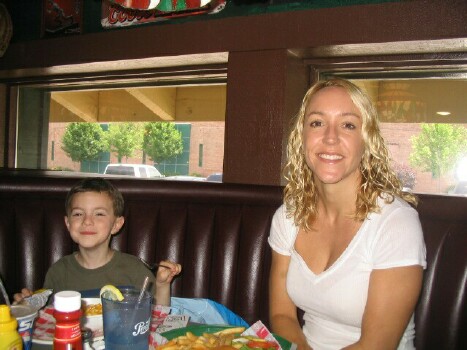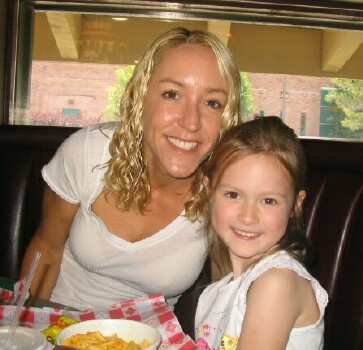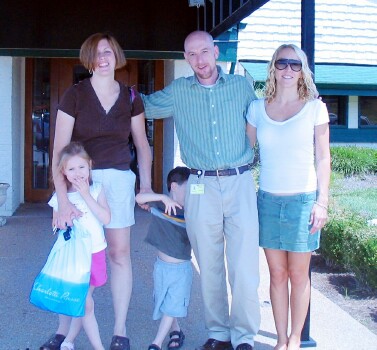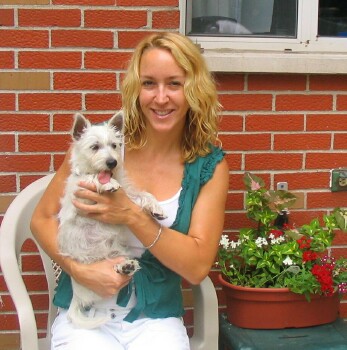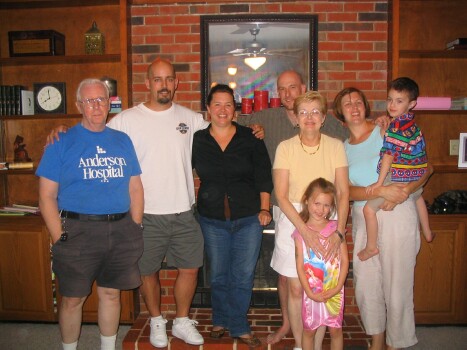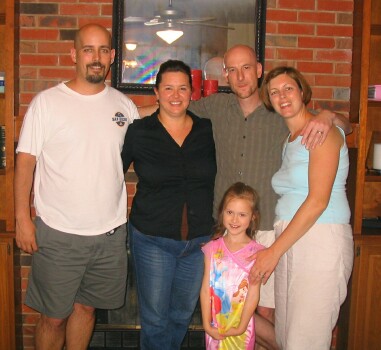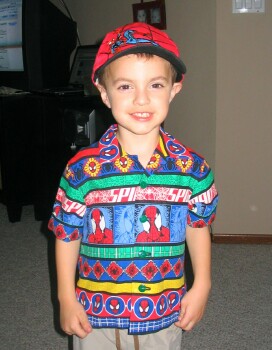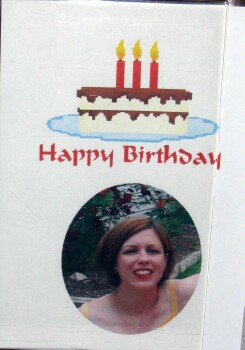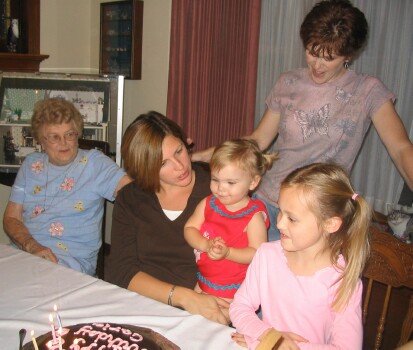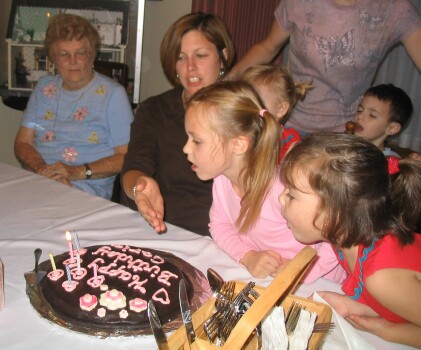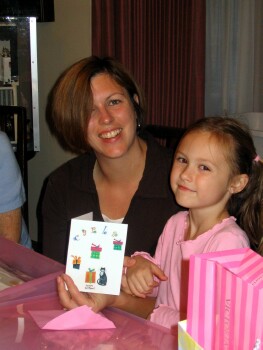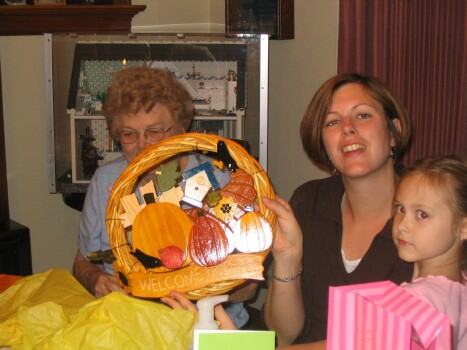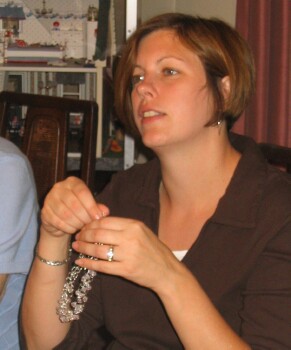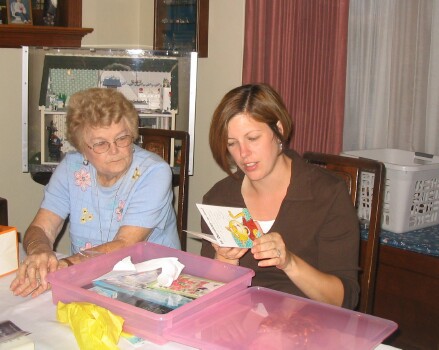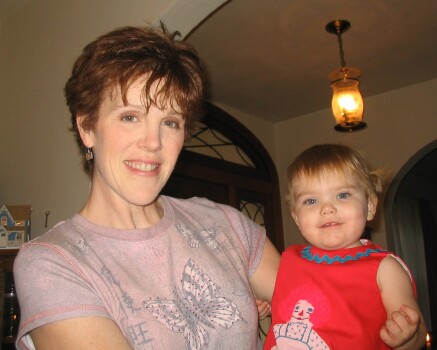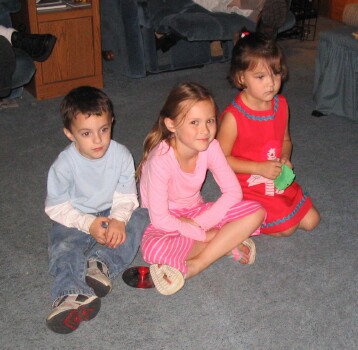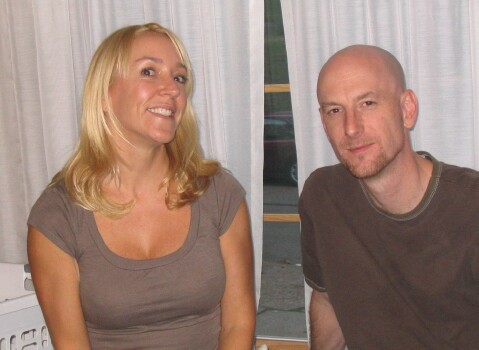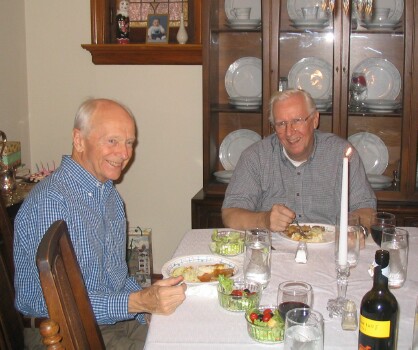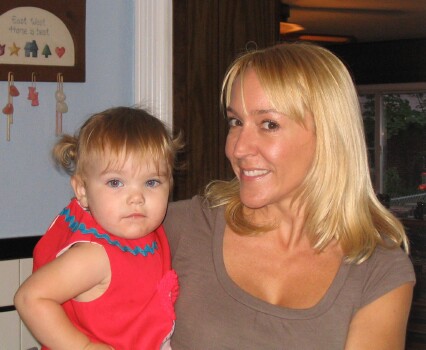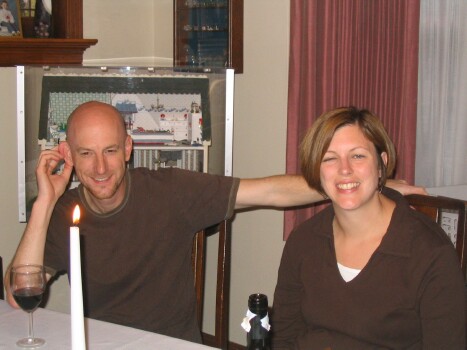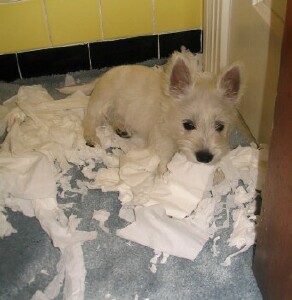 Penny got in trouble after she got a roll of TP.

Bad Penny!

I actually just had to laught when I caught her in the act.