January - Julie's Surprise 40th Birthday Party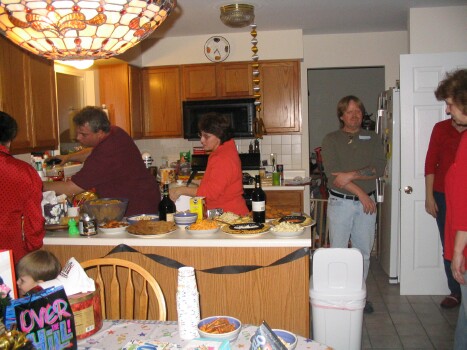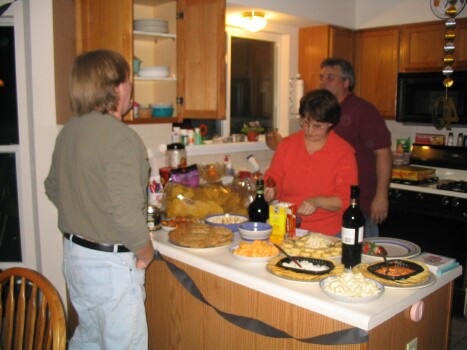 Friends preparing the party snacks and decorating, and waiting for Julie!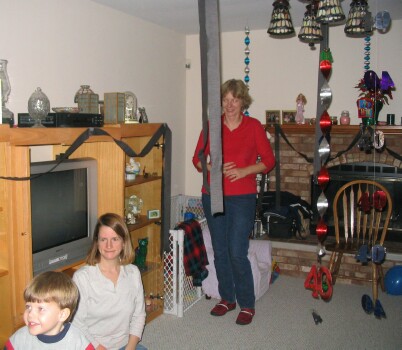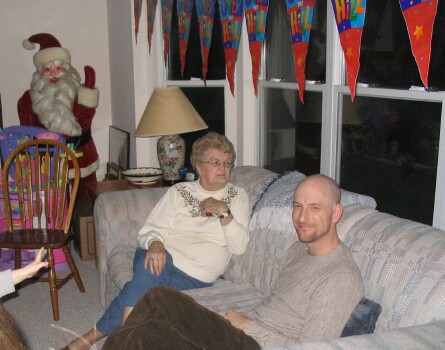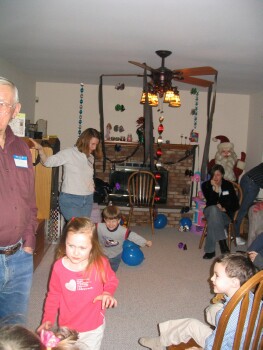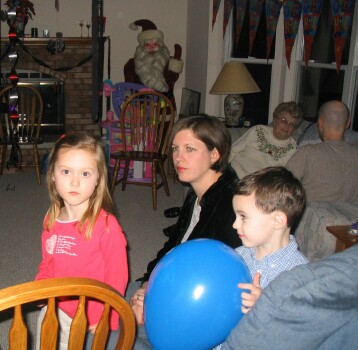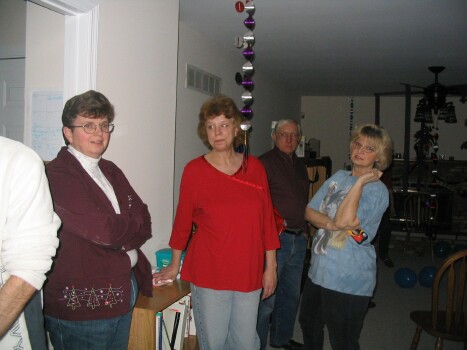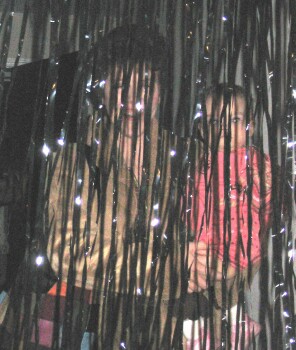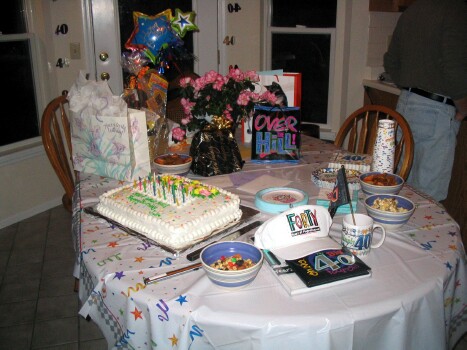 Julie & Olivia walking in through the black streamers.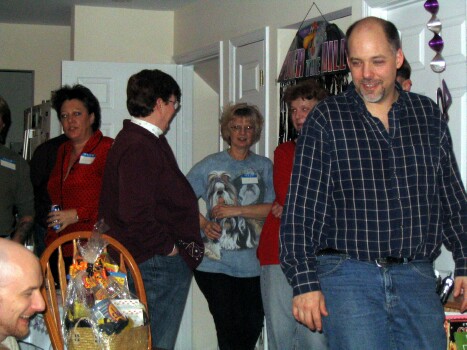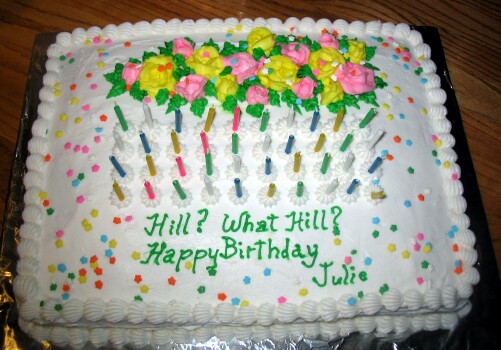 Julie's 40th Birthday Cake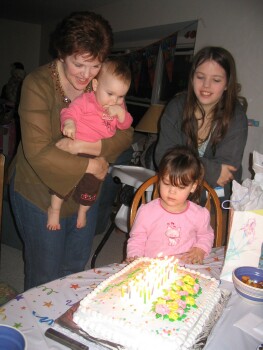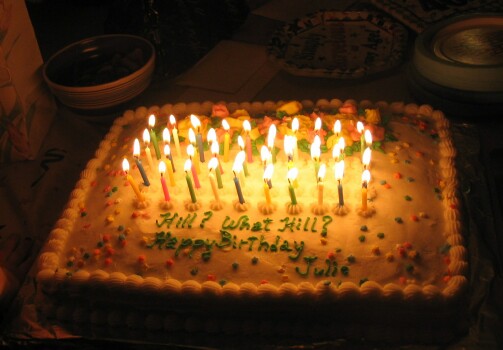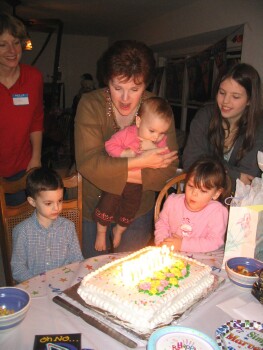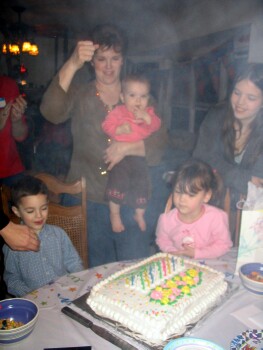 Julie blows out ALL those candles in one try!  The smoke alarm didn't even go off!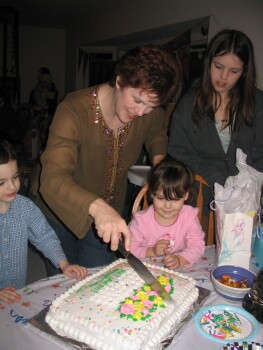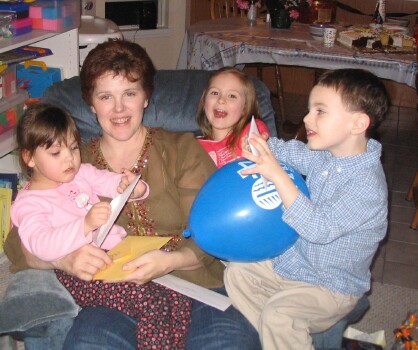 Julie gets help opening her gifts!