Carla & Tony planned a Circus theme for Kira's 4th birthday.  The house was decorated with animals and dolls doing circus acts, circus food was served and games with a circus theme were played.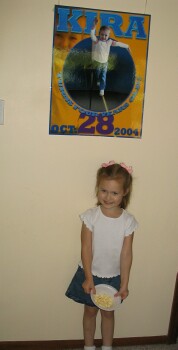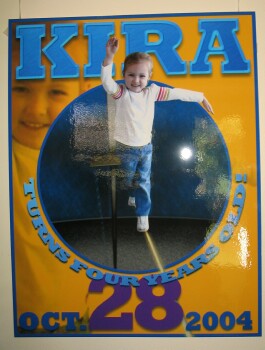 Tony used his graphic skills to create this poster for her birthday.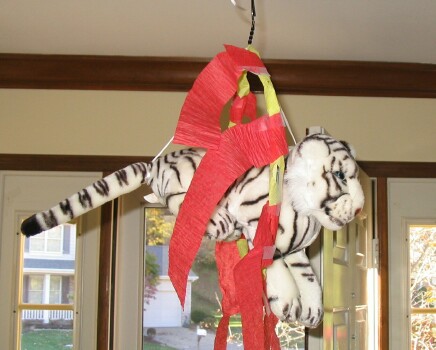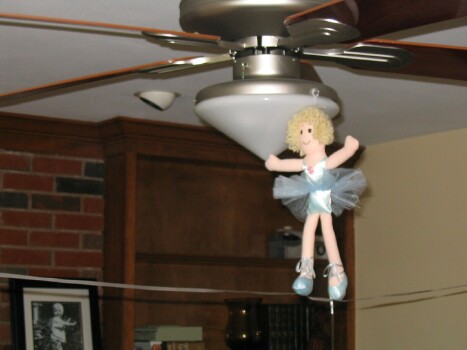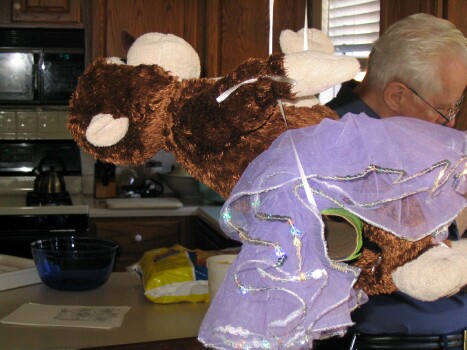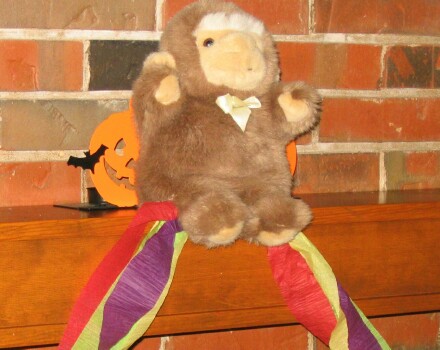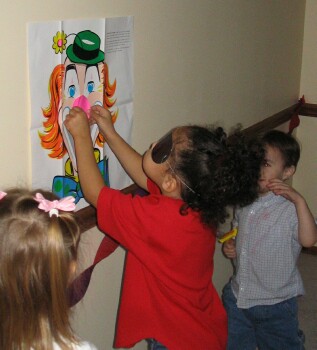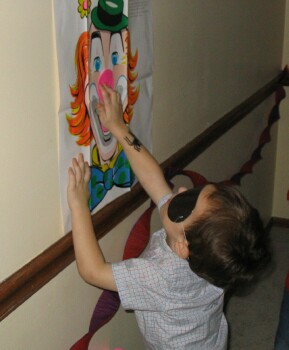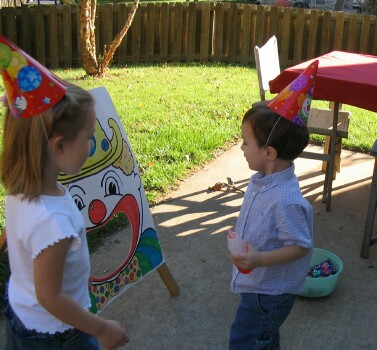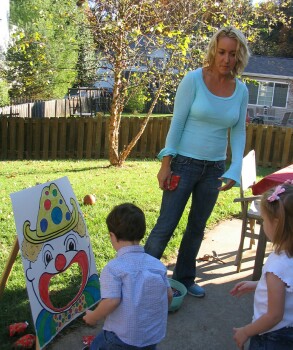 Pin the Nose on the Clown

Aunt Laura Watching the Bean Bag Toss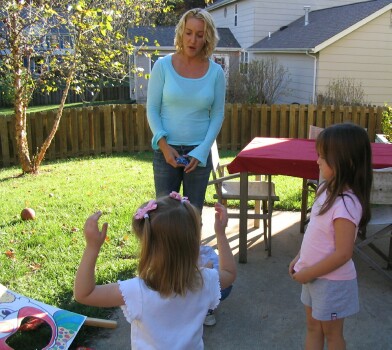 Oops!  The clown takes a tumble!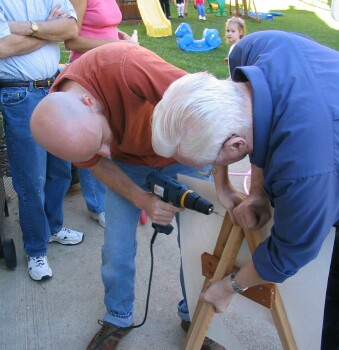 Out comes the Power Tool!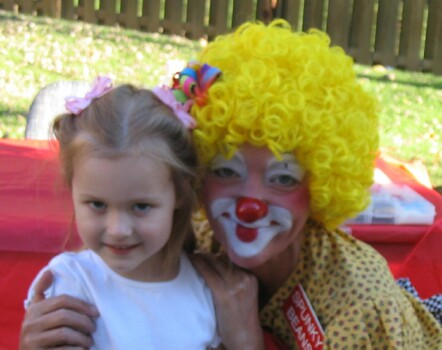 The Clown Arrives for Fun & Magic!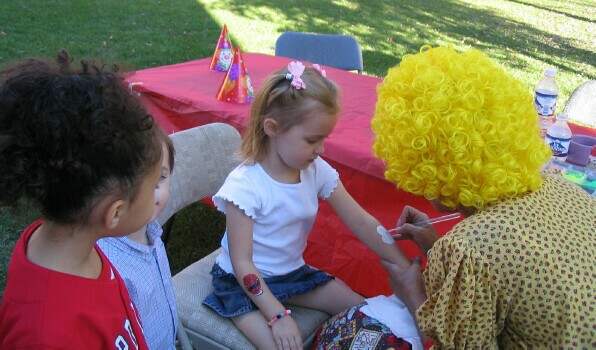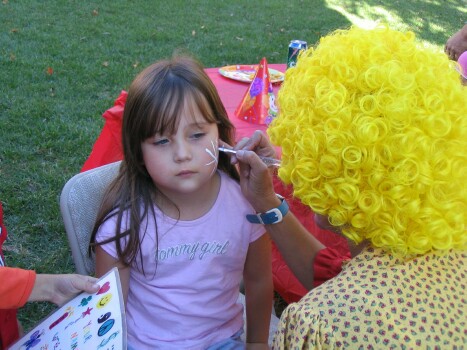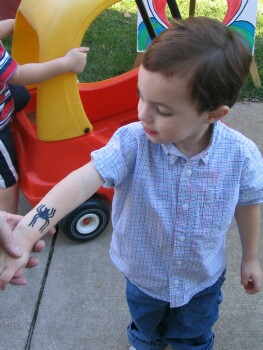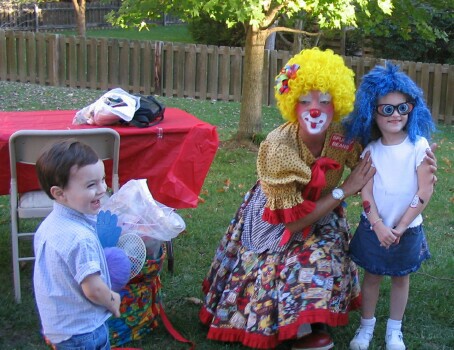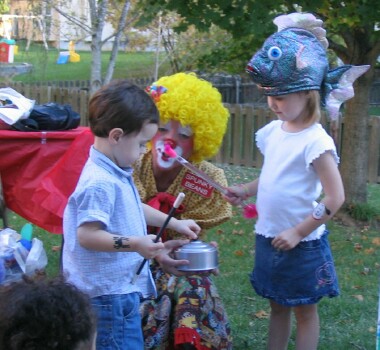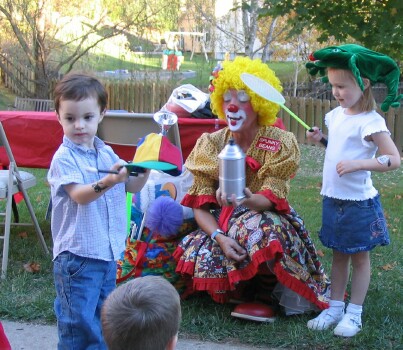 The Clown makes balloon creations for everyone!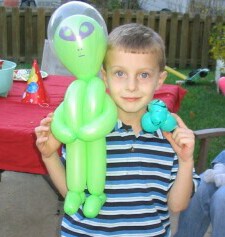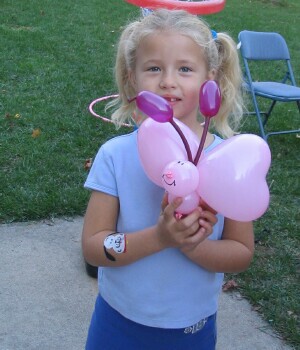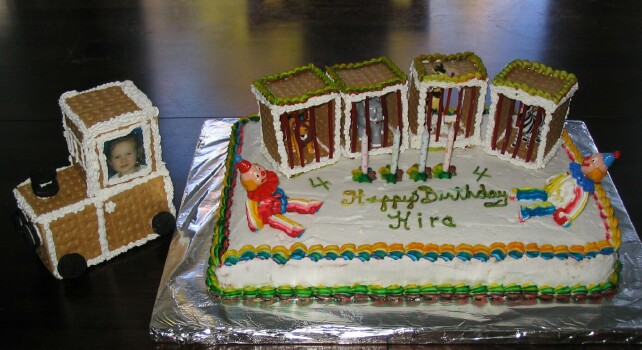 Kira asked Grandma Z to make a circus train.  She made the engie and animal cars with graham crackers.  The bars are licorice 'whips' and added icing clowns.  The engine wouldn't fit on the cake, so it had to sit by the cake.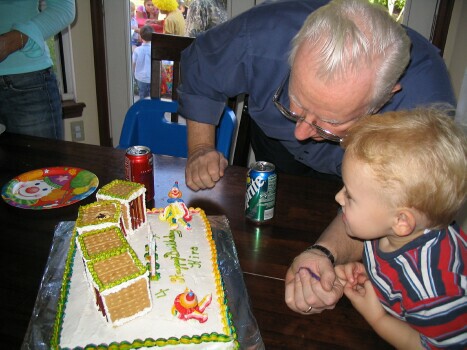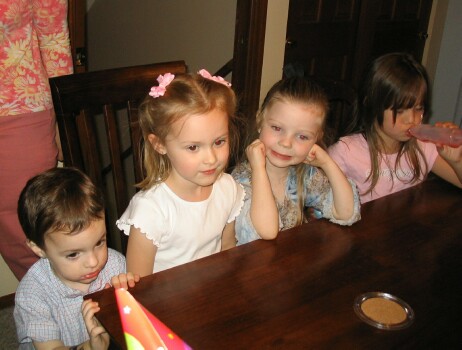 Grandma & Trace check out the cake!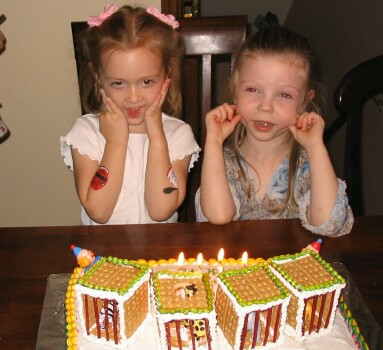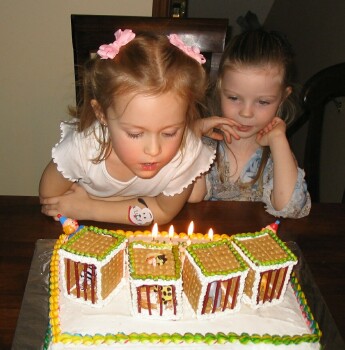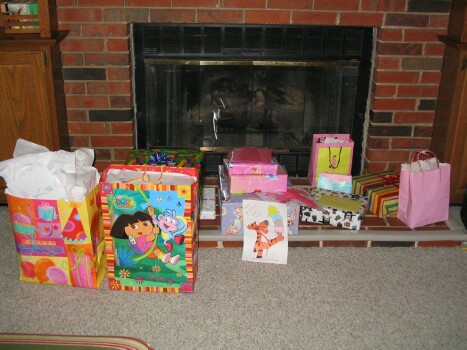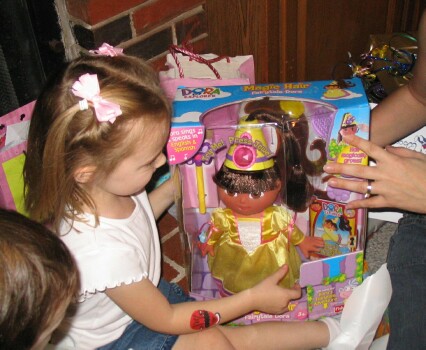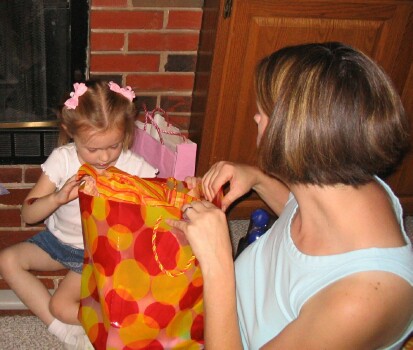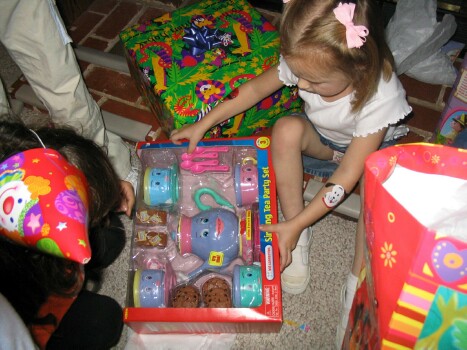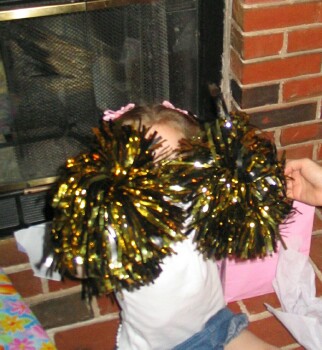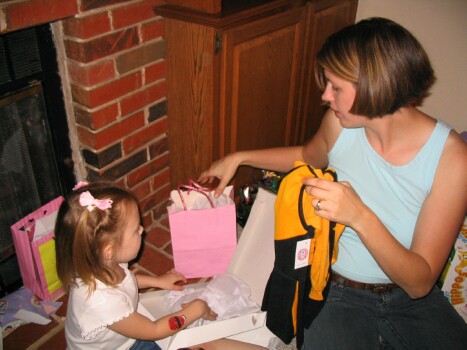 A Mizzou Cheerleading outfit from cousin, Kathleen--and PomPoms!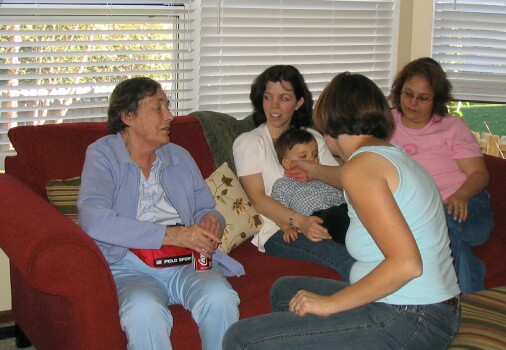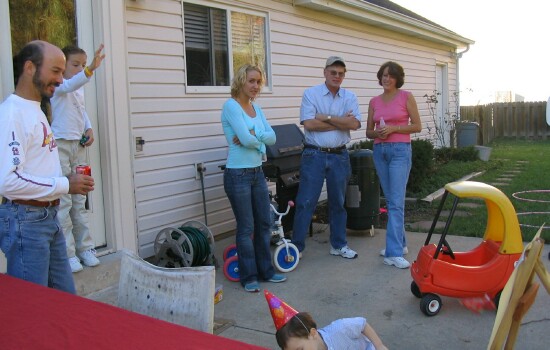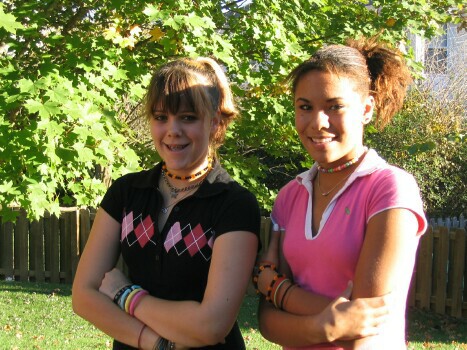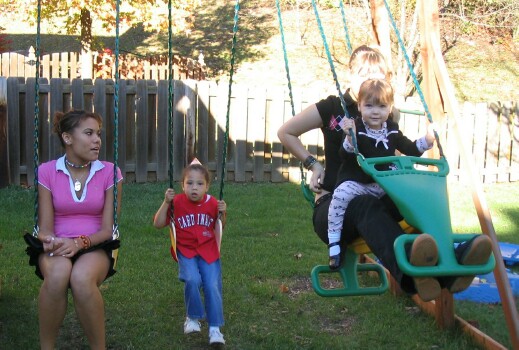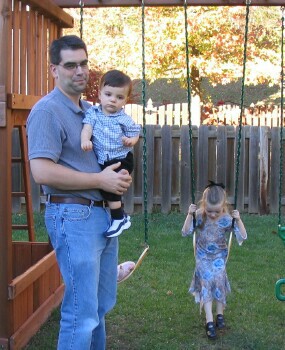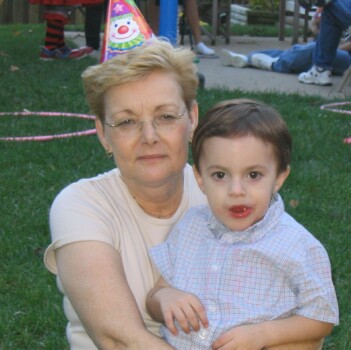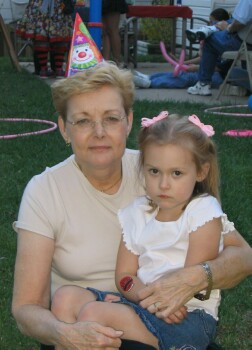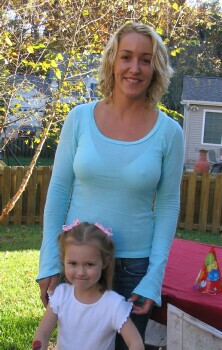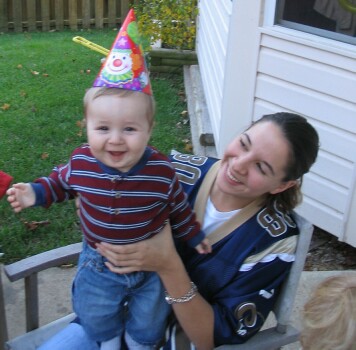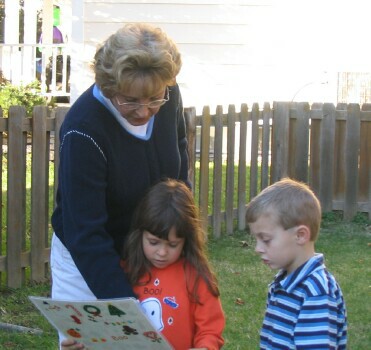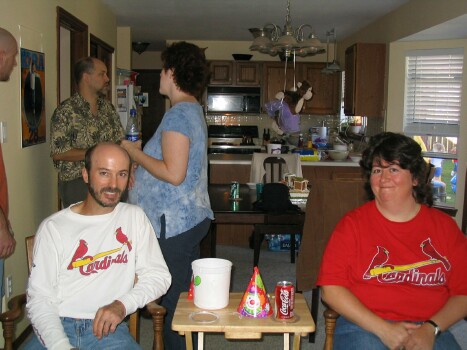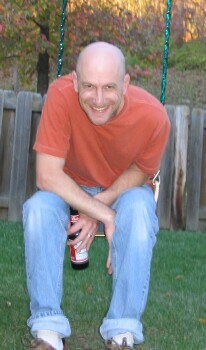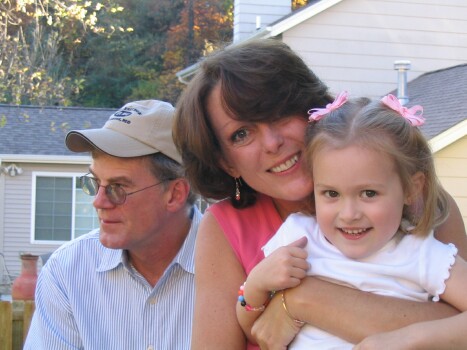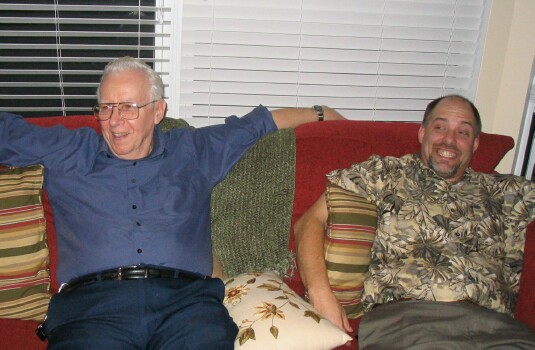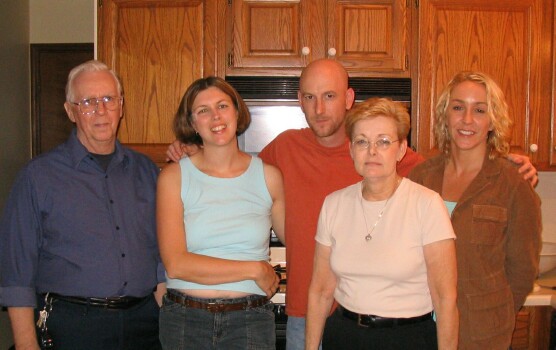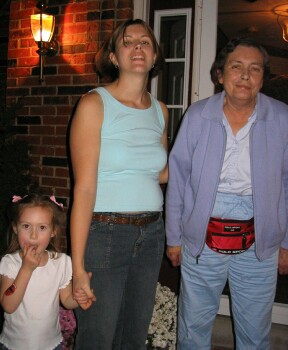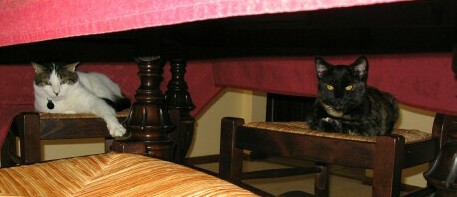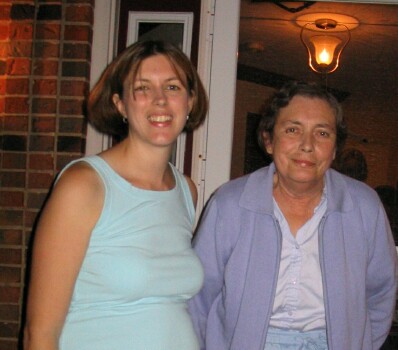 Is everyone gone?  Is it safe to come out, now!