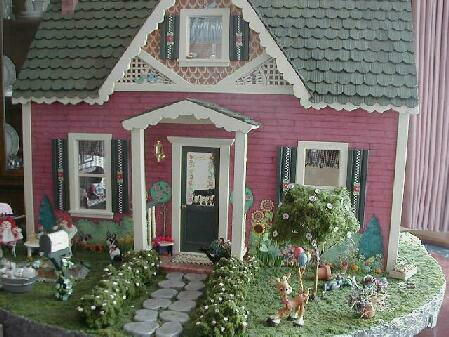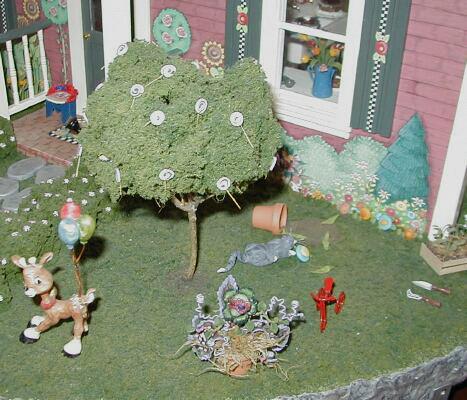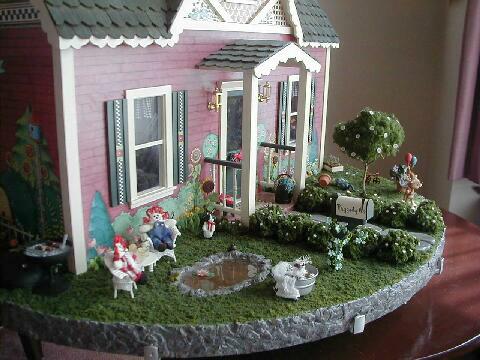 Mary Engelbreit is a St. Louis artist who designed this house with the encouragement of a local shop, Dream House Miniatures.  Since the artwork on the outside of the house reminded me of the Raggedy Ann & Andy books, I decided this house had to be their residence.  Consequently, it's filled with lots of Raggedy A&As.  I landscaped the house expanding on ME's artwork.  There are peppermint bushes lining the walk and a lollipop tree in the front yard.  There is a reindeer with balloons tied to his tail and Audrey II in the right front yard along with a cat making mischief.   The left area of the yard has RA&A enjoying a glass of lemonade sitting by the fishpond, waiting for their BBQ to cook.  There is also a cat getting a bath in front of the pond.  As you can see, I like Vicki Metzger's cats (The Bees Knees).  The only cats that aren't hers are two I made:  the cat in the flower bed and the cat looking out of the 2nd story window looking at the bird's nest.   My husband assembled this kit for me and came up with the idea of how to place the house into the  base for landscaping.  The edge of the yard is paper mache painted gray (also his idea).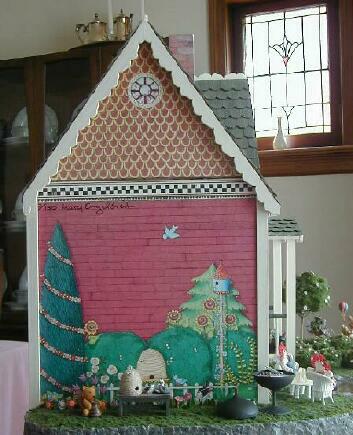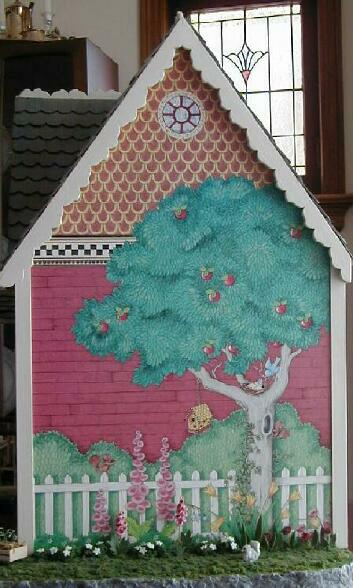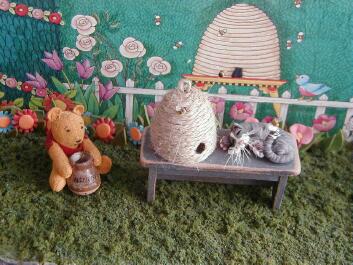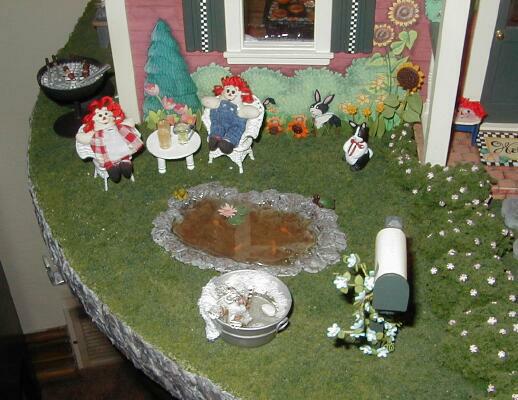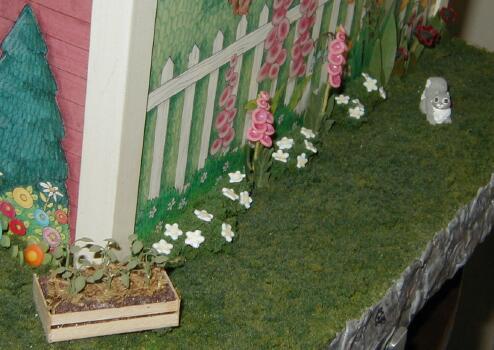 Below are the sides of the ME house and closeups of the side yards.  The bench with the cat and beehive are by Vicki and Pooh Bear was a gift from Fran Thies.  He is visiting his friends, the Raggedys.  For closeups of Vicki's cats, follow the link below.

To see the inside of the Raggedys' house, use the links below.