This Pet Shop was a project at the Fall 2006 NAME event in Kansas City.  Luci Hanson and her husband put together this project for us to build.  It was lots of fun.  I decided to name it after my grandchildren, Kira & Jaden -- Hence the K & J Pet Shop, with the address of 645 being their ages when I started it (6, and 4.5 years), and the street address of "Z Street" -- being the inital of their last name.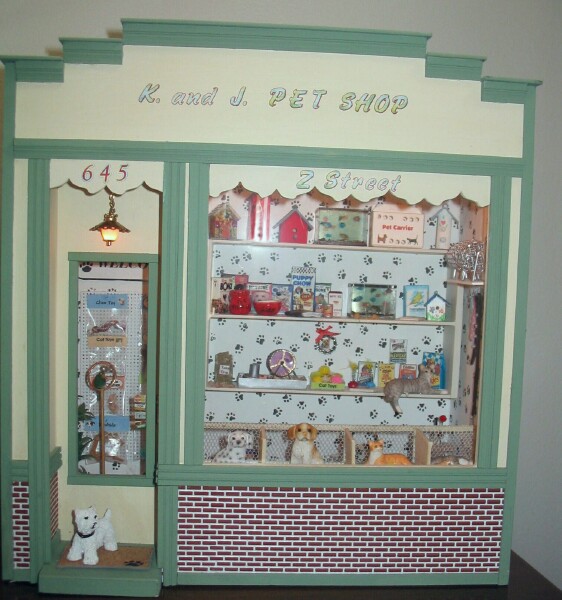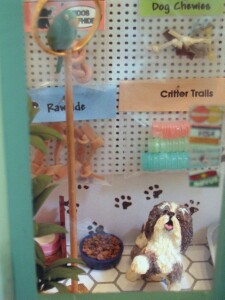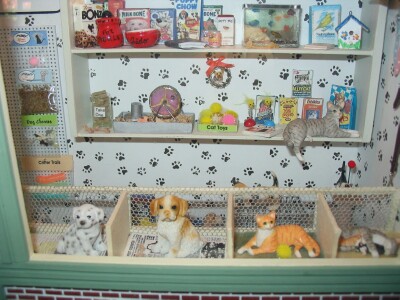 A lot of the stuff on the shelves and walls were given as tote bag favors.  I bought the hamster, made a lot of the food boxes from"printies" and added some animals.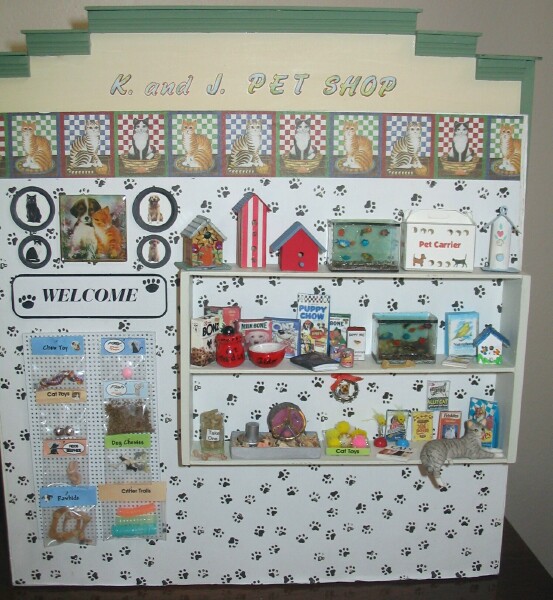 Since it is hard to see the inside wall, I took it out and put it in front of the box to photograph.  I also took a picture of the inside of the bottom of the box so you could see the critters awaiting you inside.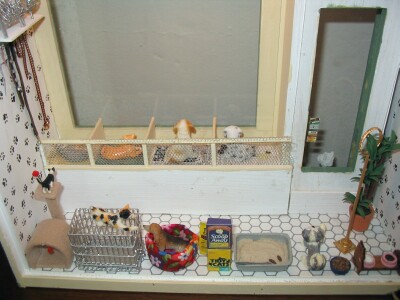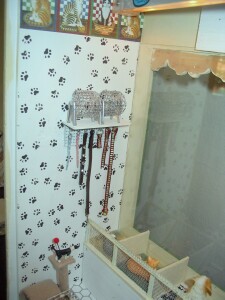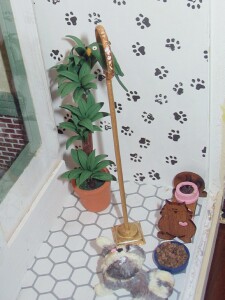 My friend, Joanne Martin, made the hamster wheels on the shelf above the pet collars and leashes.

Since I wanted to put an aquarium in my Pet Shop, I decided to make up a "printie" one.  Turned out pretty cute, didn't it??  As you can see from the shelf picture, I made 2.