February - Olivia's 2nd Birthday

The group went to the Aquarium in the City Museum for the birthday party and came back to Grandma & Grandpa Z's house for dinner and another birthday party.  Laura came in from Florida for a visit on the weekend and helped celebrate Olivia's birthday.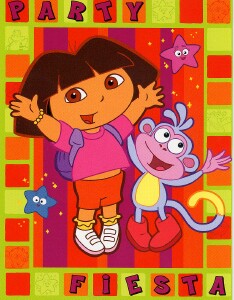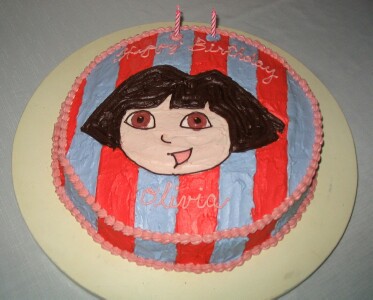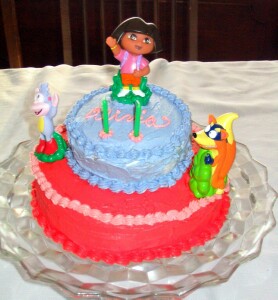 Cake for the Aquarium Party

Cake for the Family Party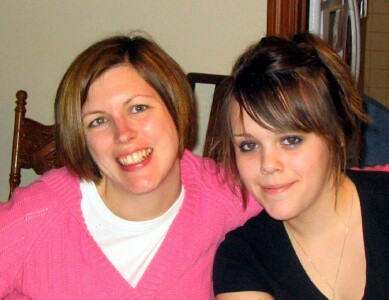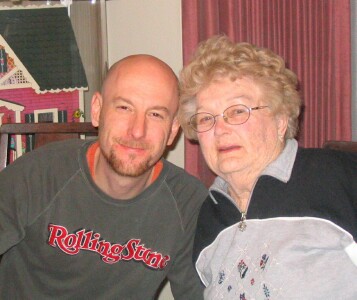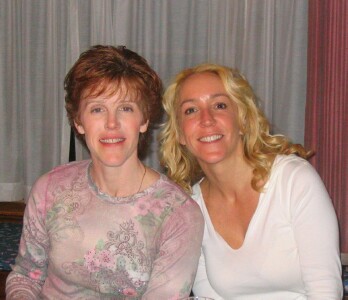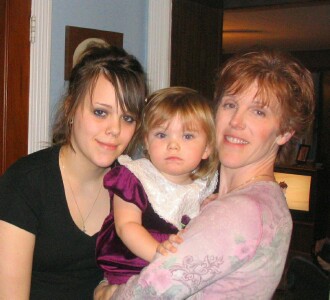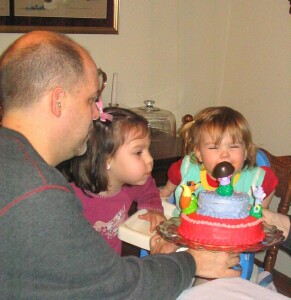 Olivia Blowing Out the Candles!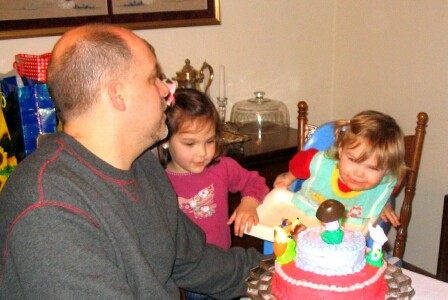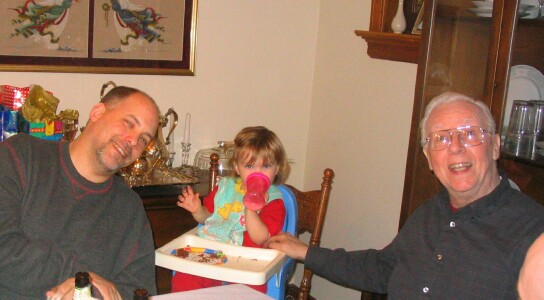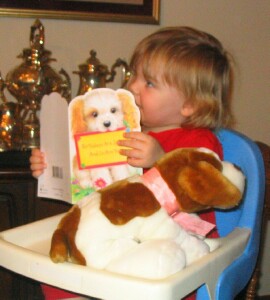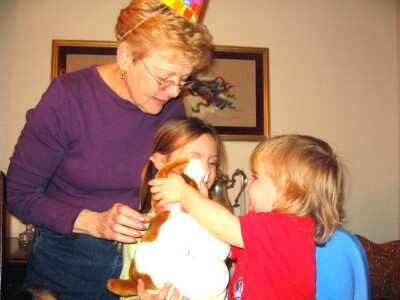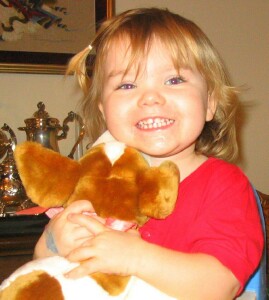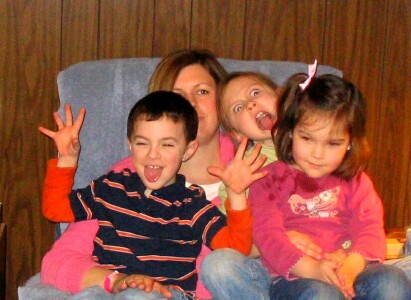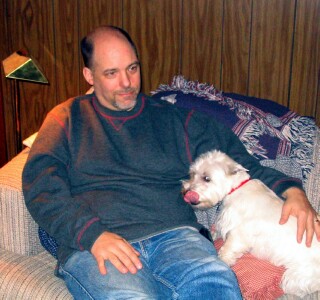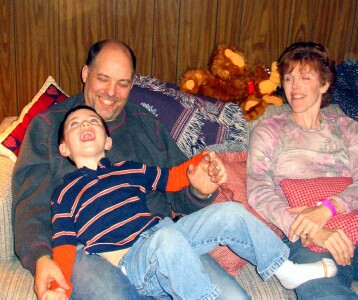 Penny was a year old the end of January.  A friend recently gave her a sweater and after FINALLY managing to get it on her, she ran to the door and wanted OUT.  She stood by the gate and wanted to go for a walk.  Well, she had on the sweater!!!  She enjoyed her outing in her new outfit -- just like a girl!  After that, anytime I want her to come inside to get on her collar to go for a walk, all I have to do is hang the sweater out the door and in she runs.

She definitely loves the outside and STILL digs in the yard.  After a recent rain, she received several washings of her face and feet.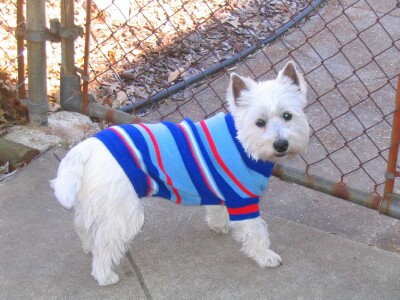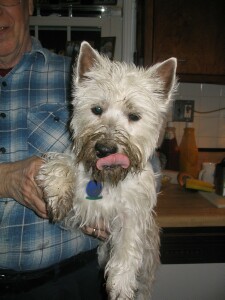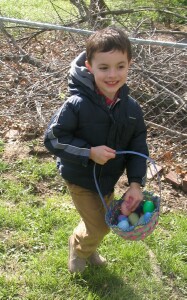 Easter was a little chilly this year, but it didn't stop the Easter egg hunt from going on as usual.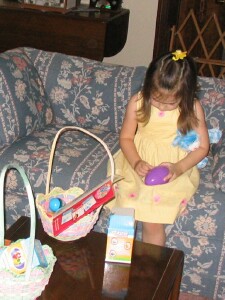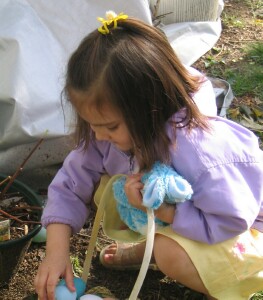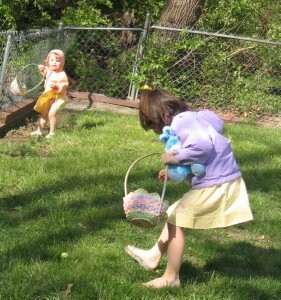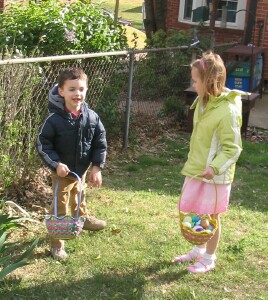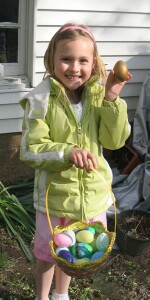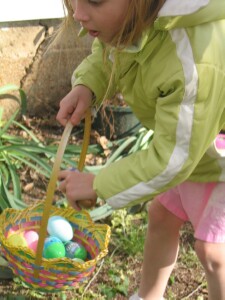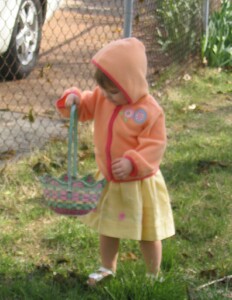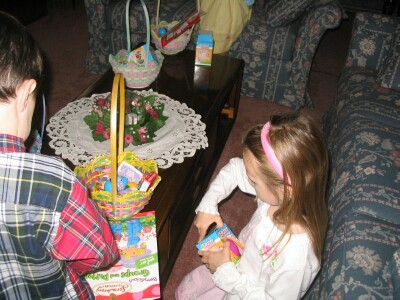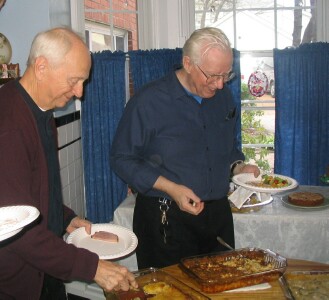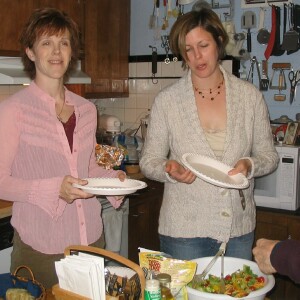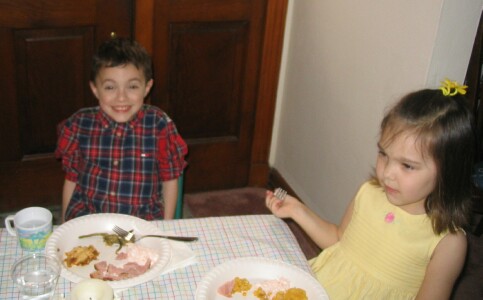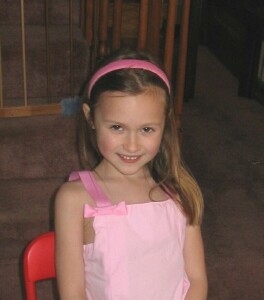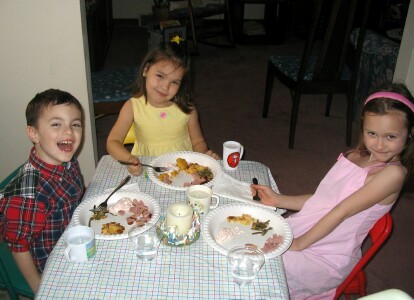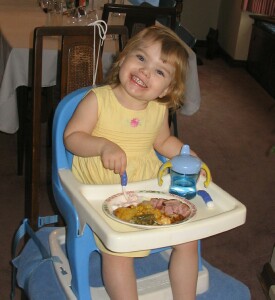 Jaden's 5th Birthday Party

Jaden is really into Superheros and loves "Ben 10" a boy character who fights aliens.  I made 2 cakes for Jaden--one for the "Kid" party and one for the family party.  I used little Ben 10 plastic characters for cake that he could play with later.  The photo on the right shows the characters a little better.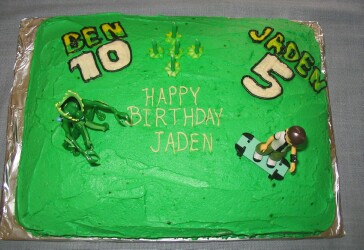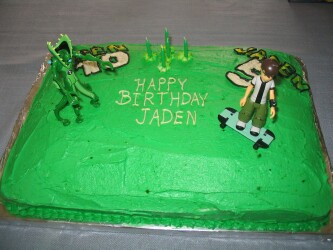 The family party cake had additional Ben 10 characters.  I put on a tree to add a bit to the "terrain" feel of the cake.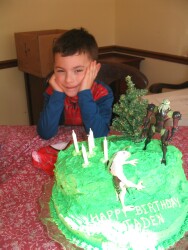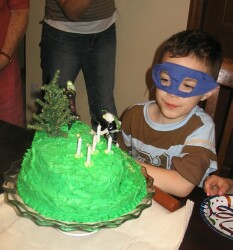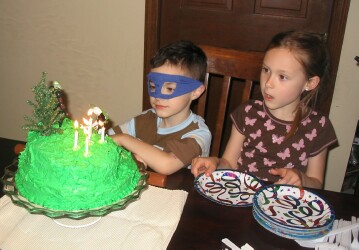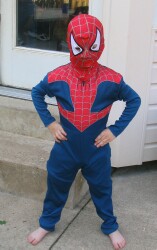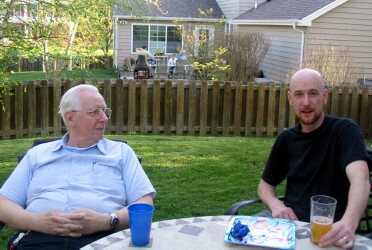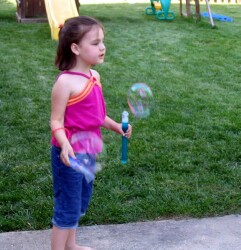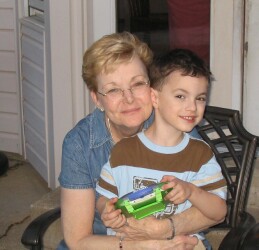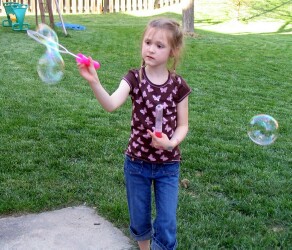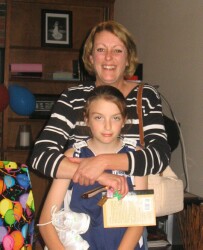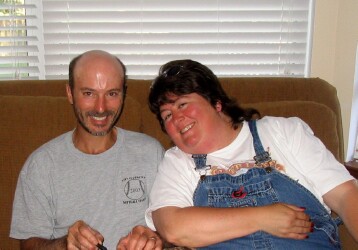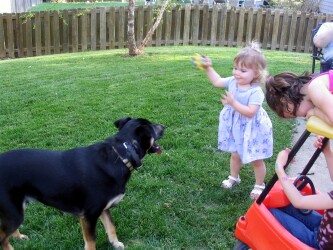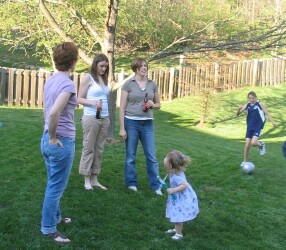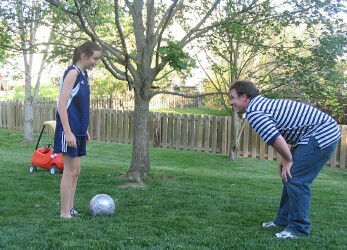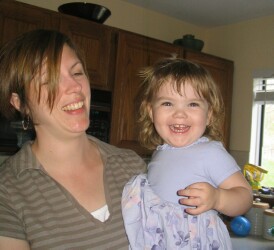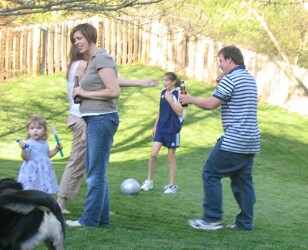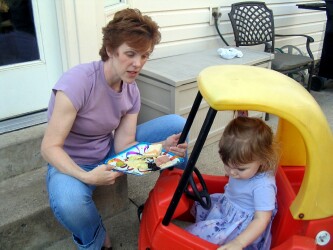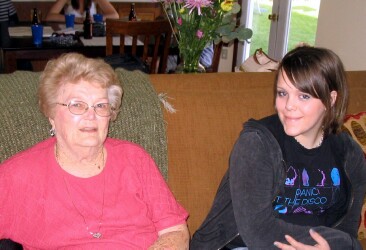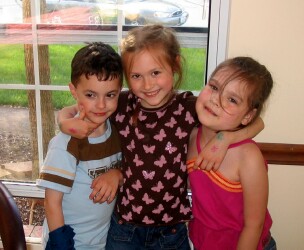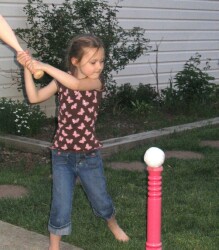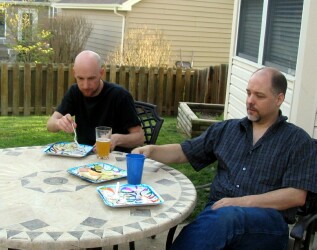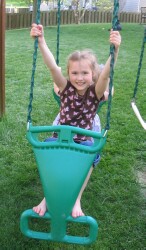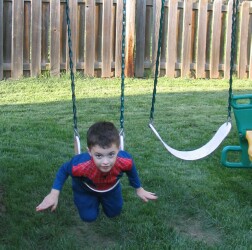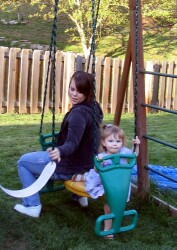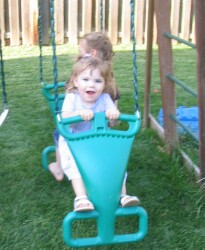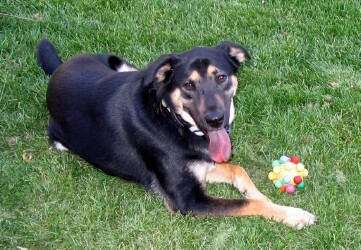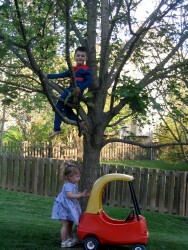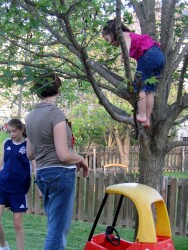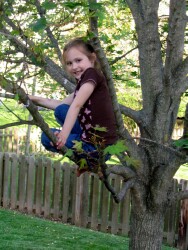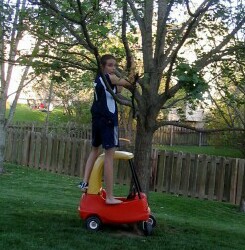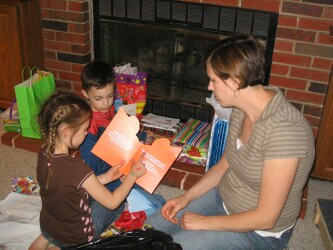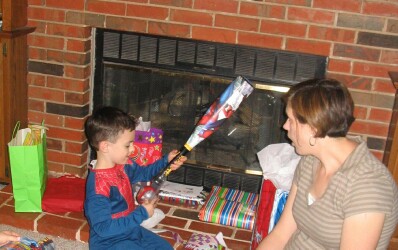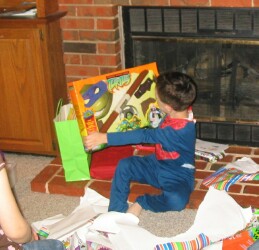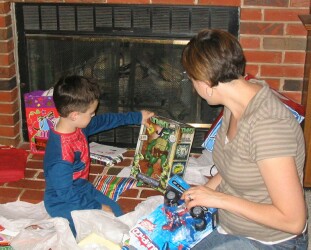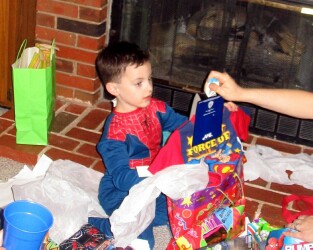 Ninja Turtle Dress Up Set!