Laura brought Shane to St. Louis to celebrate the October birthdays:  Shane's, Kira's and Tony's birthdays.

Carla, Tony and kids, and Aunt Sally came over for dinner on Friday night to see them.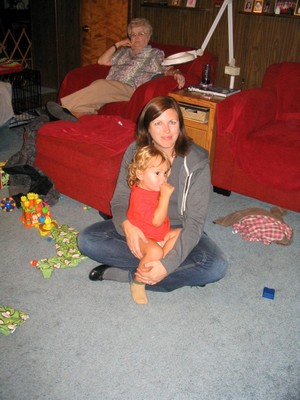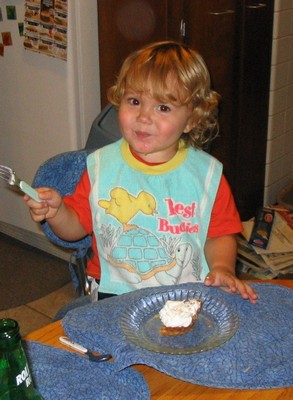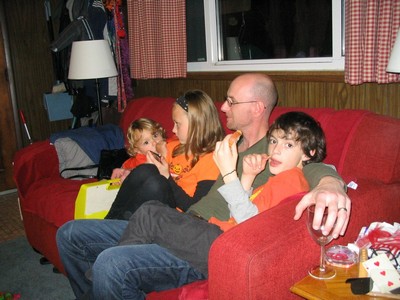 On Saturday, we took Shane to Pumpkinland!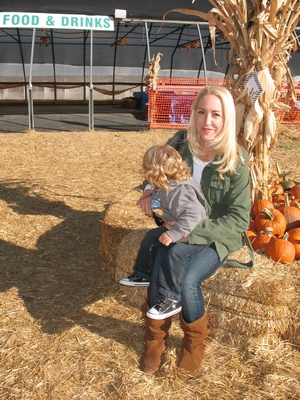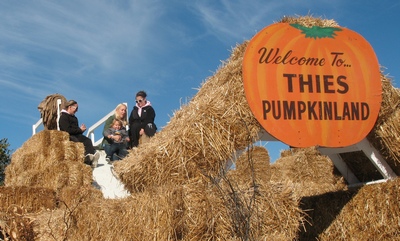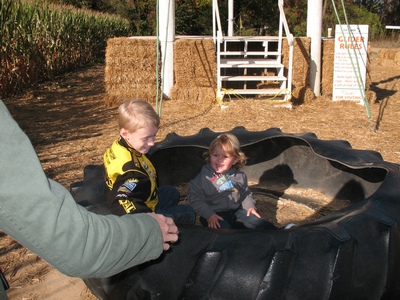 They go down the slide!  Shane loved it.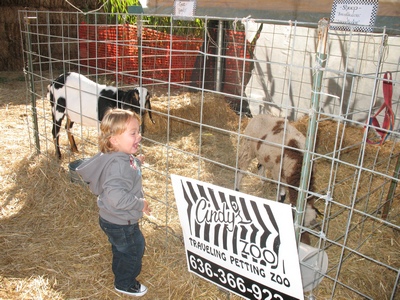 Shane loved the Auturm leaves and helped Grandpa rake the leaves.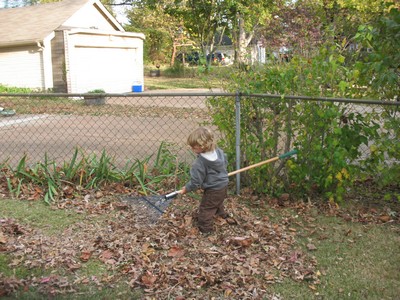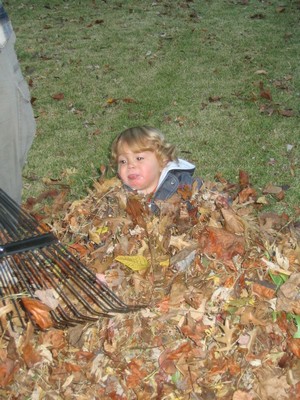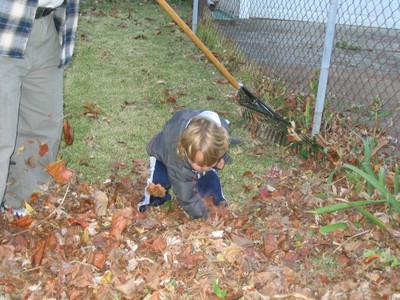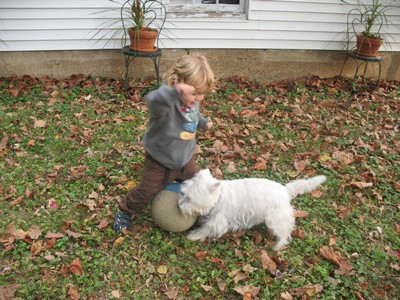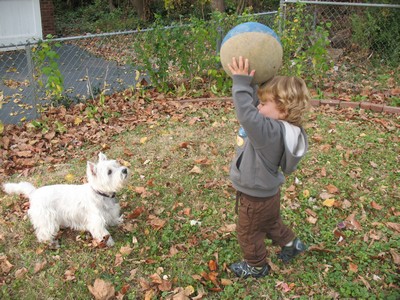 Shane loved Grandma's Tea Shop!