Laura sent me these pictures of Shane.  They didn't come home for Christmas.  Shane spent Christmas with his father's family.  He is a really cute reindeer at his Christmas program..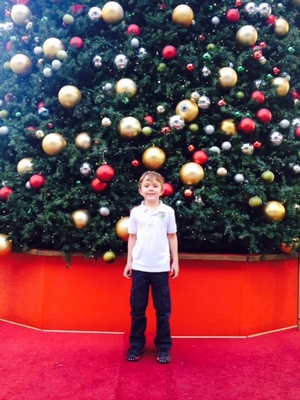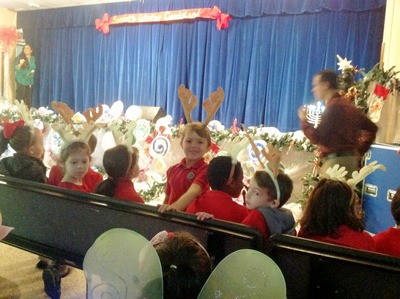 Kira & Jaden came over before Christmas to decorate a gingerbread house (it's a tradition) and I also bought a foam gingerbread house for them to do.  Jaden didn't want to, but Kira did it.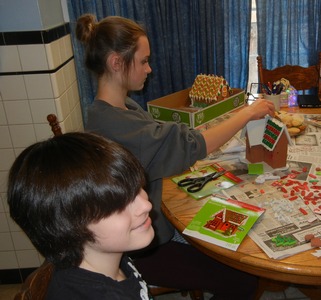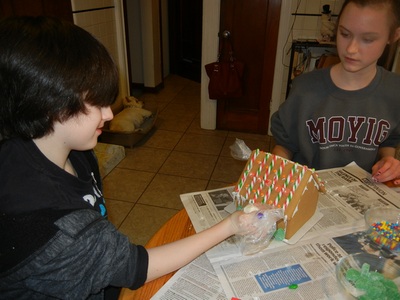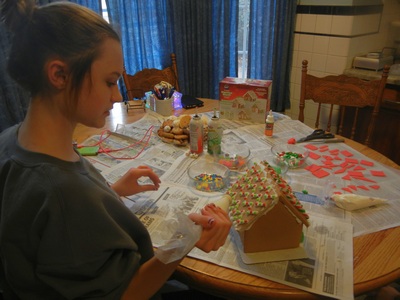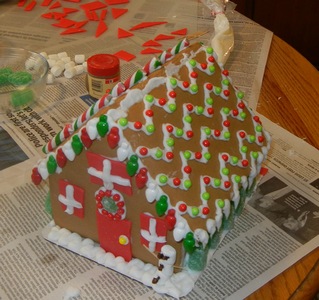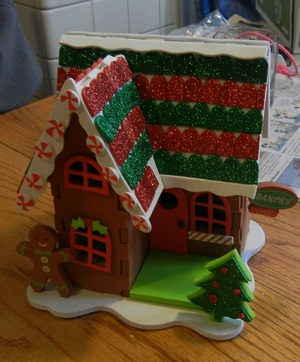 I made Christmas ornaments for the grandchildren using bumpy chenille stems and their pictures and felt to put on their Christmas gifts.  I think they turned out cute.  I sent Shane's to him because he wasn't here for Christmas.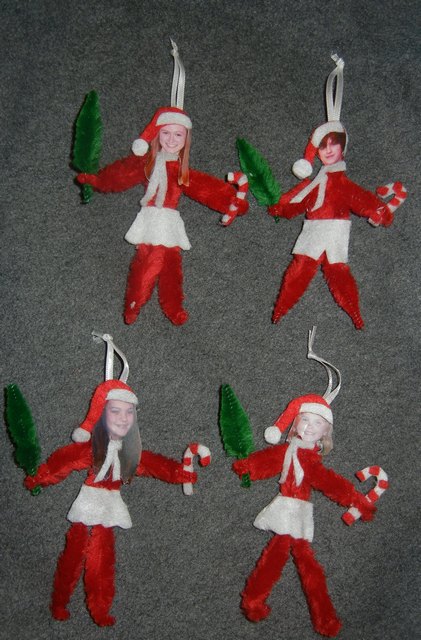 Christmas 2014

Jaden was sick and so Carla and Jaden weren't able to come for Christmas.  We missed them.  I didn't take many pictures.  Don't know why???  Didn't get any pictures of Jessican & Chris.  But, here are the ones I did take.