Quarter Scale Susan Wheeler Card Project

On a miniatures online group, Small & Smaller Adventures there was a challenge to cuplicate a Susan Wheeler card.  Tammy Witthaus did this card because it was a favorite of her mother's, Cheryl Umberger.  She put the pattern and instructions on the website.  I did the challenge because I thought the project was darling.
Here is the picture of the card that we duplicated.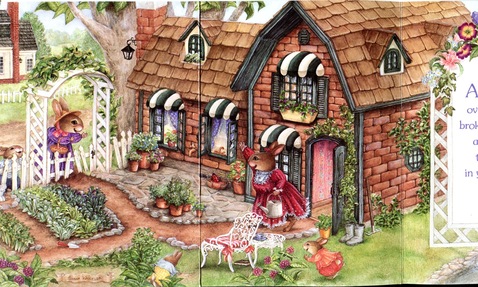 Here are the pictures of my project.   I made the tree smaller than on the card.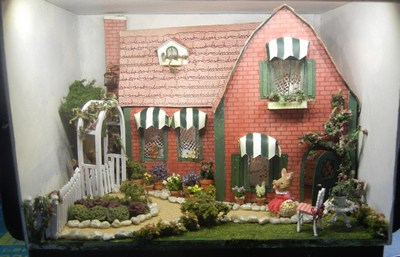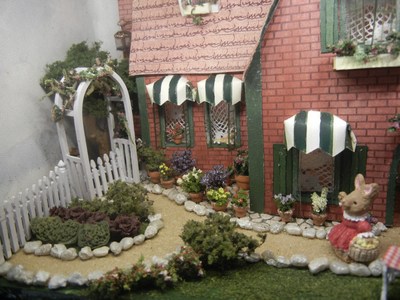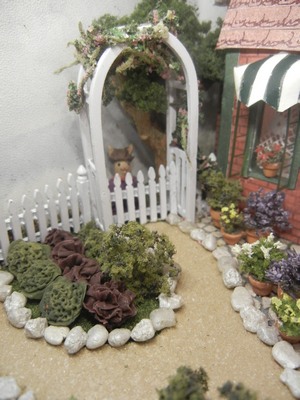 The rabbit behind the arbor is hard to see, but he is painted similar to the one in the card. 

The house is made of cardstock and the windows and the door are open.  There is wallpaper behind the house, and furniture in the house, but you cannot see it.  Darn!  But, it is pretty cute.  I made the tree a bit smaller and the lamp hanging on the let side of the house is different and it doesn't light.  My husband lit the house and the scene itself using LEDs.  He did a great job.

I backed my house with foamcore and the window sill are large enough to hold the flower pot and the cat.  The flagstone patio is made with pieces of egg carton.  I put flower on the plants on the patio because they are easier to see than without the flowers.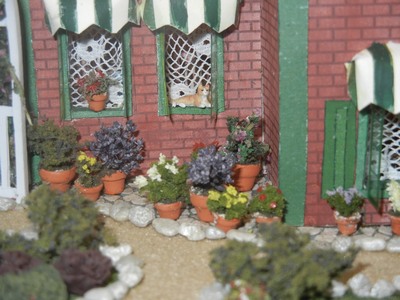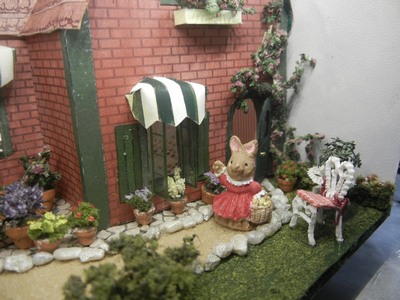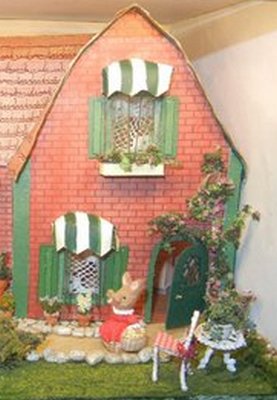 I included this view because you can sort of see the picture of the chest through the door.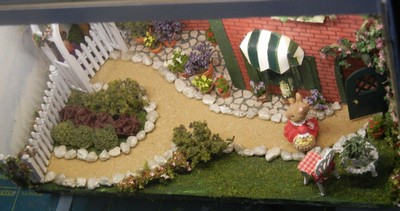 The yard showing the flagstone patio.