My friend, Mary Emas, gave me this piece of furniture many years ago.  It was originally made to house a TV set, and it was made to resemble a tea cart with a handle and casters.  It was left in her "new" house by the previous owner, and she suggested I take it to build some miniature.  Well, it sat in my basement for many years when I decided I would make it a tea shop/antique shop and put my tea service on top of it. 

My wonderful husband, the problem solver, build me the insert roombox to fit into the hole left by the TV set.  He cut many small pieces of wood out of a 2 x 4 so I could lay the floor, piece by piece.  He also wanted to build a spiral staircase to get to the second floor mezzanine antique shop.  I think this roombox turned out beautifully.  He then had to insert it into the piece of furniture.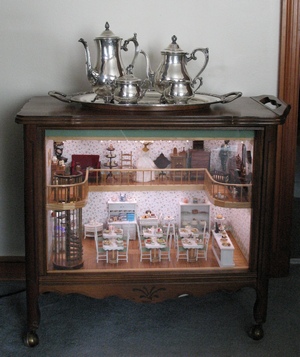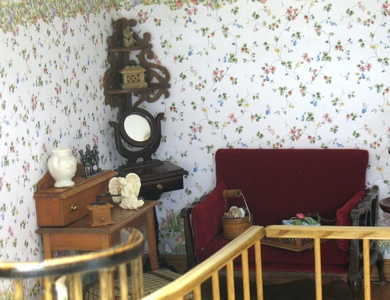 Here are pictures of the antique shop starting from the spiral staircase, then proceeding to the right corner.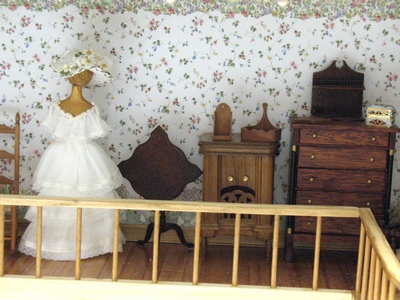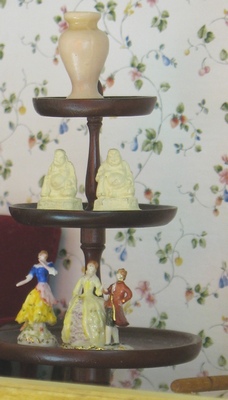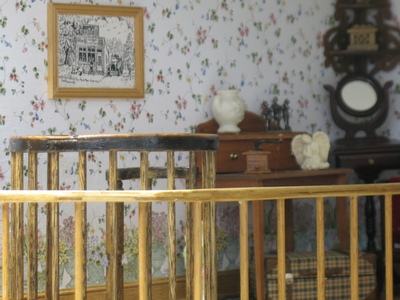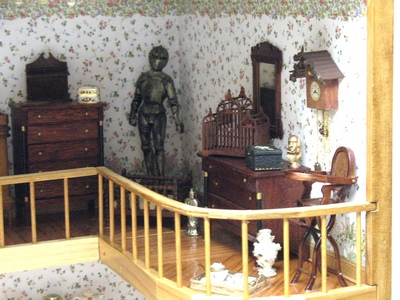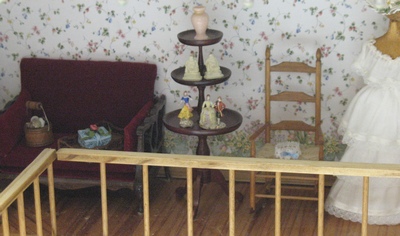 The two statues on the bottom shelf of the 3-shelf table were made by Jack Cashmere.  The wedding garter is sitting on the rocking chair seat.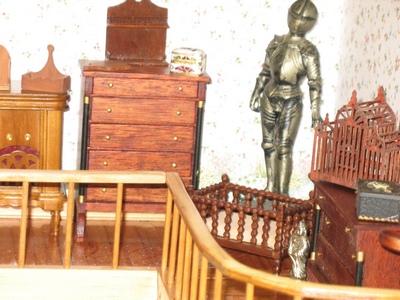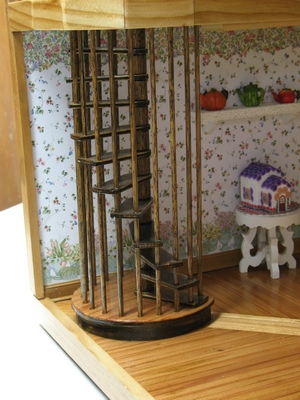 Taking the spiral staircase downstairs, you enter the tea shop & bakery. 

The candy house was a kit that I finished a long-time ago.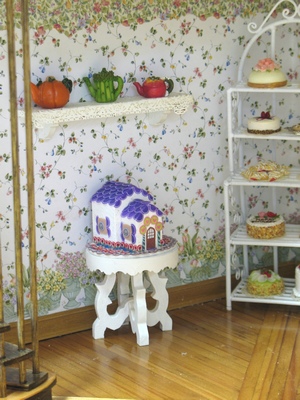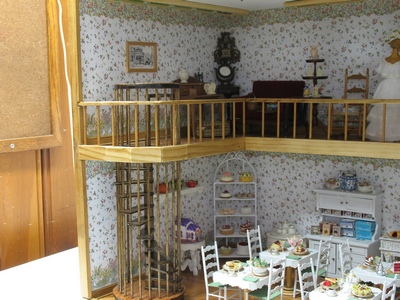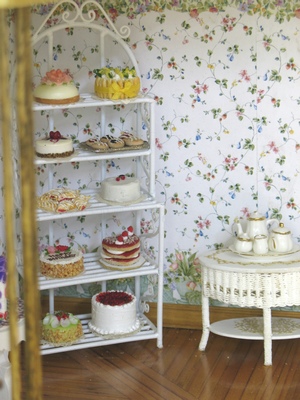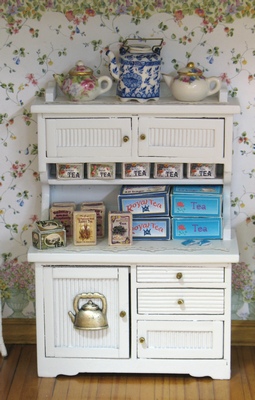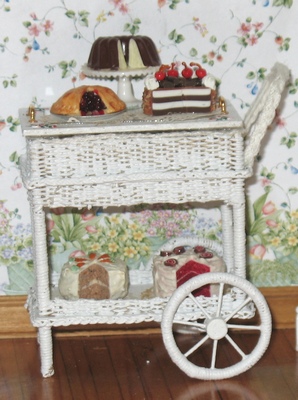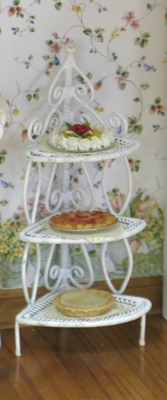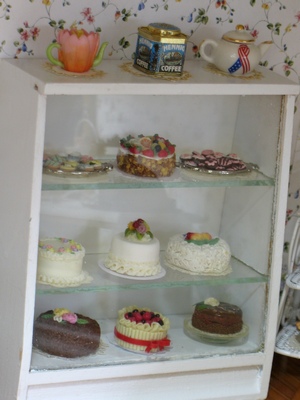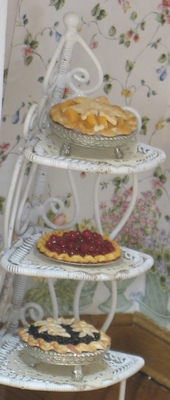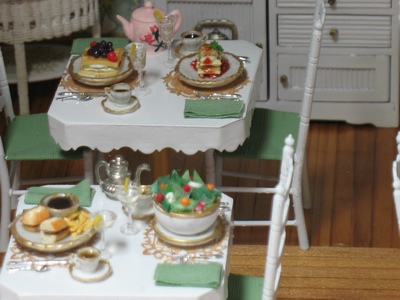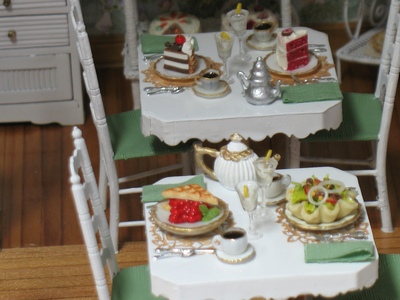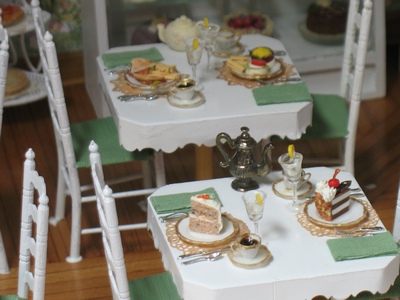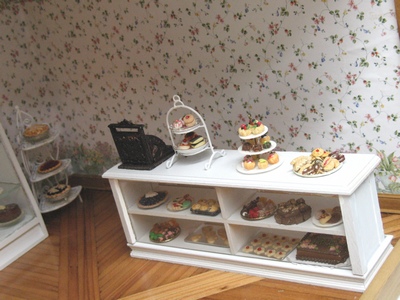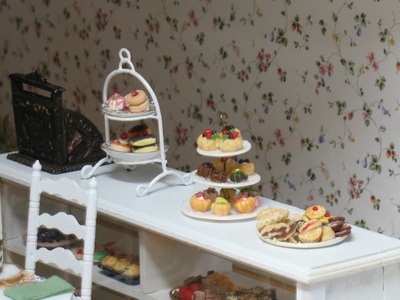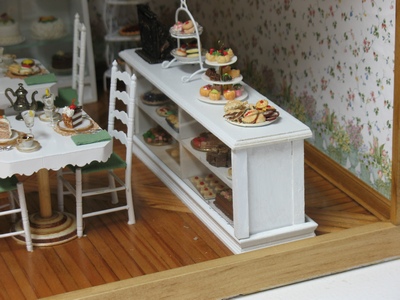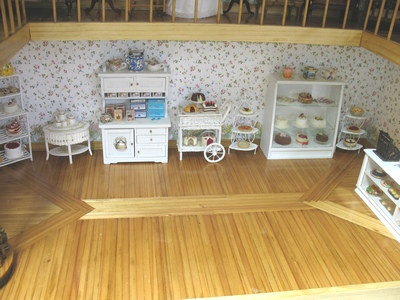 This picture shows the floor before I put the tables & chairs in the roombox.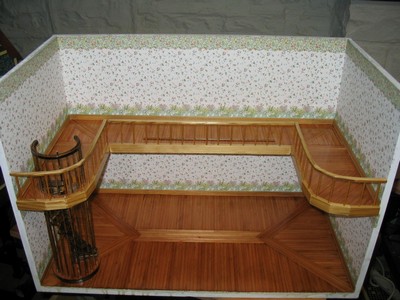 Here is the finished roombox without anything in it, so you can see the floor.

This pictures shows all the bakery goods in the counter.