I bought this tea pot scrubby holder from Gale Evans.  Since the tea pot has sunflower on the back, I decided to do a sunflower room in it and found some sunflower items (and some that would go with the sunflower theme).   The tea pot stands 4" tall.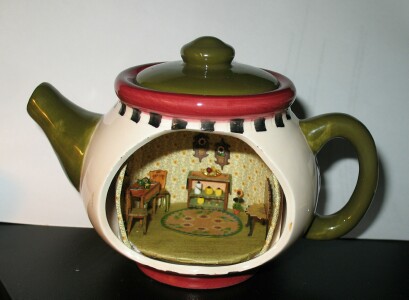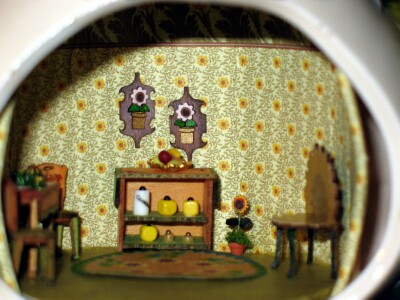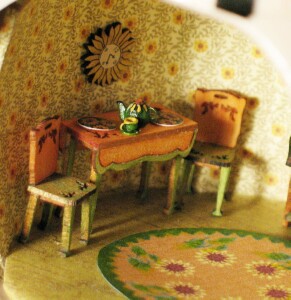 I bought all the furniture except for the sunflower table from Bonnie Soucek.  The little hutch, and the tables and chairs, the flower pot plaques and the sunflower clock are all from Bonnie Soucek.  I bouth the sunflower dishes and the teapot, the canister set on the hutch and the sunflower table from Bruce & Judy Steinke.  I don't recall who I bought the sunflower from.  The bowl of fruit on the hutch is from Jan McCandliss.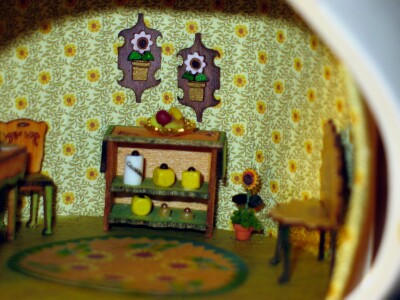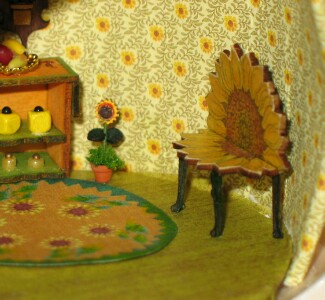 I finished this little room with a printie sunflower rug.