Debbie Young's Tudor House

A  friend, Fran Gerardi was downsizing her kits and sold me this house kit. 

Here is the finished house kit, landscaped.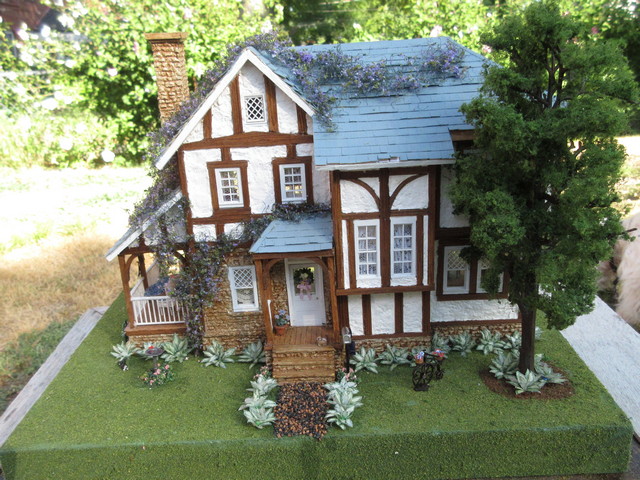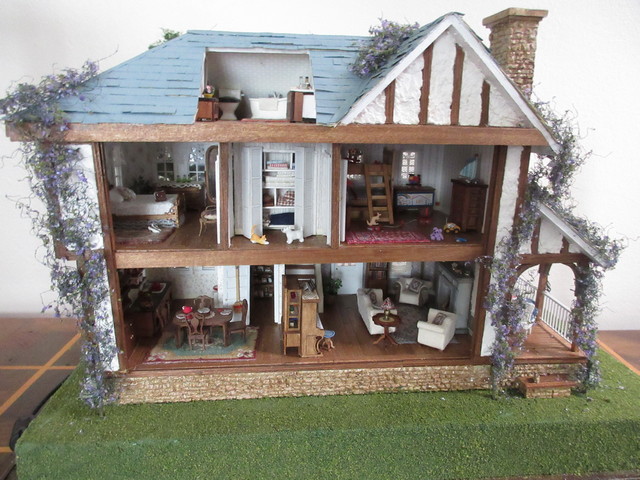 I landscaped the house using a friend's (Linda Groesch-Bobb) hosta pattern.  I was pretty sick of making all these hostas, but I'm pleased with how they turned out.  Can you see the littel chipmunk on the porch?  It was made by Barbara Meyer.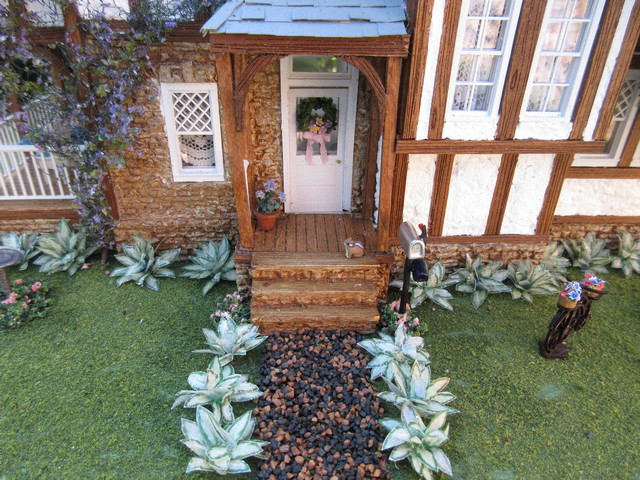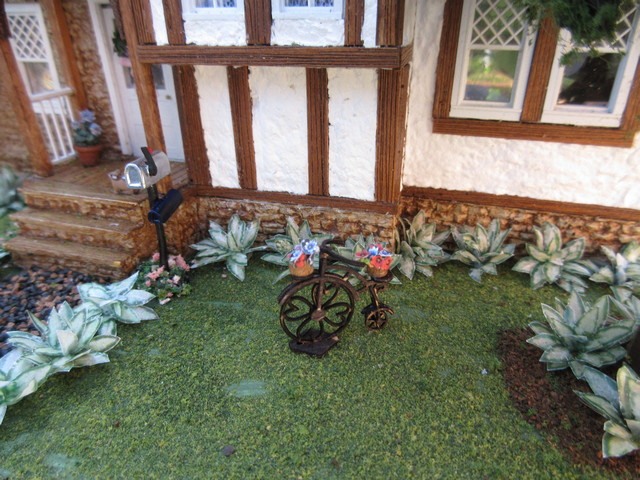 The bicycle planter was a kit by BJ Miniatures.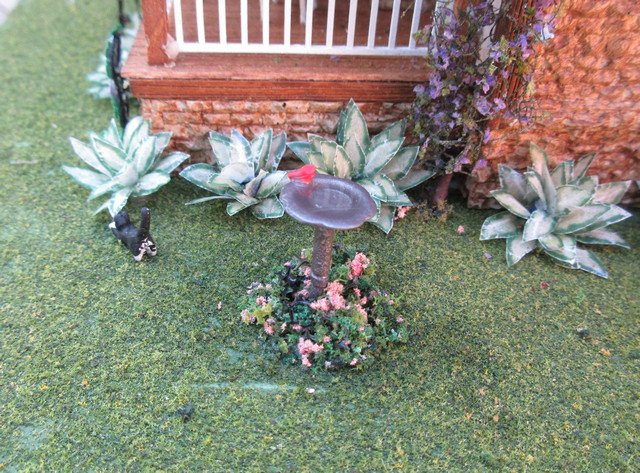 The black cat peeking under the hosta is by Barbara Meyer.  I had the birdbath in my "stash."

The porch.has Quicker Wicker table, chairs, and flower holder. 

They are having a snack of cake.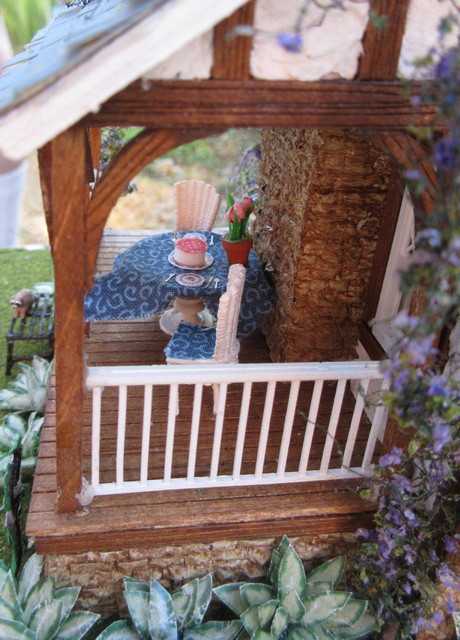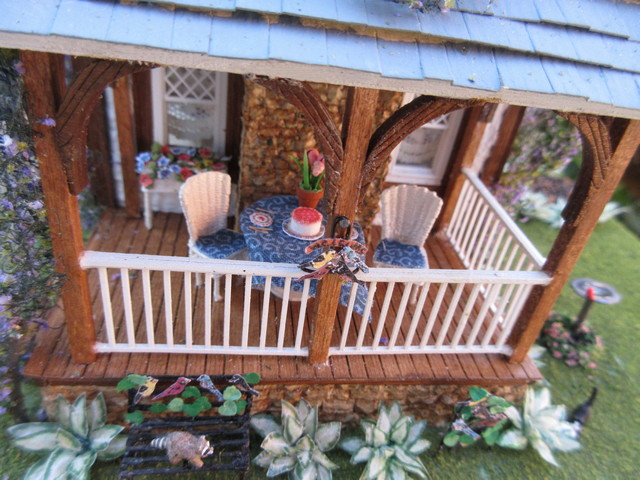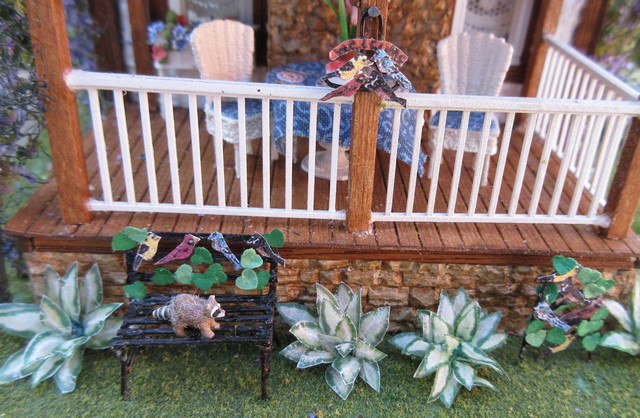 The bench with the birds, the sign hanging on the porch railing with the birds, and the bird stand in the right side of the lawn are all kits from Tammy Witthaus designed from a real-live set her grandmother had.  The raccoon is from Barbara Meyer.

Here is the finished back portion of the house.

We'll start in the kitchen.  The refrigerator and stove are on the right side of the kitchen.  You can see the pantry closet with the broom hanging on the door.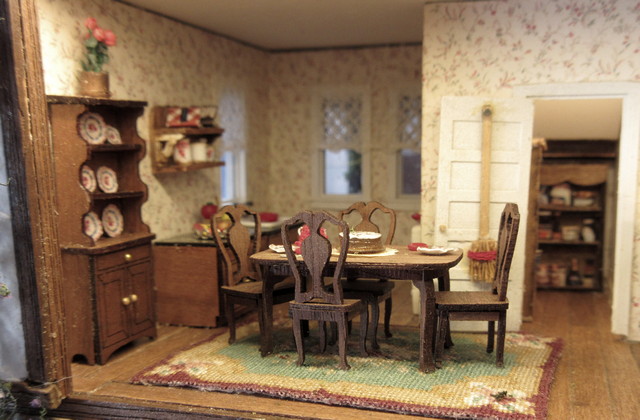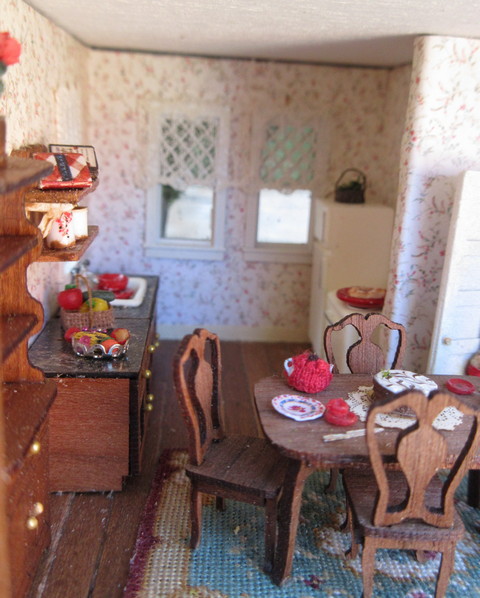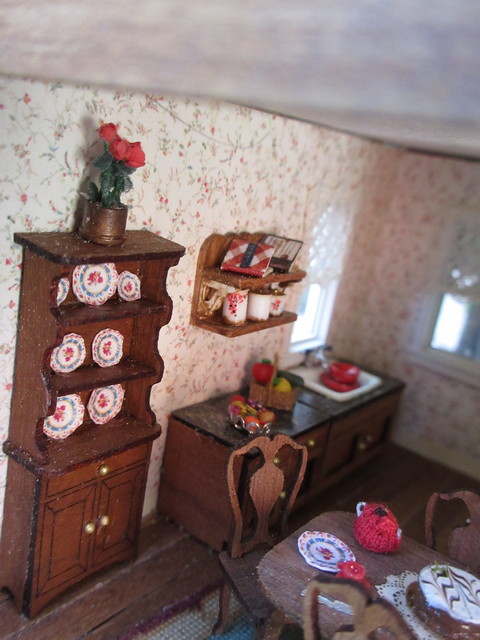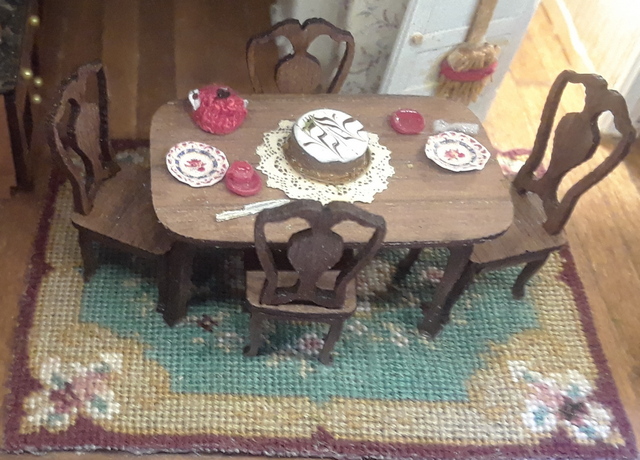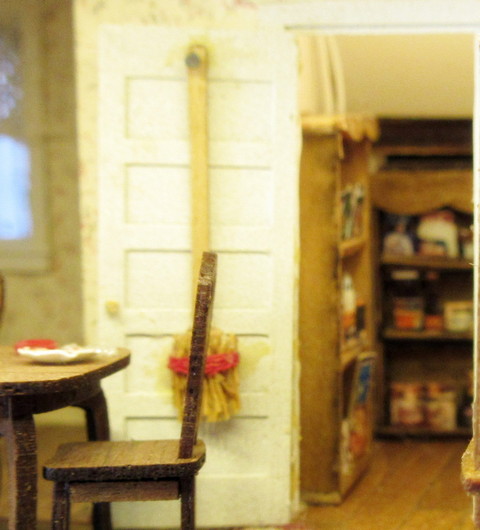 I stitched all the rugs in this house using patterns from Anna Carin-Betzen.  The picture on the right shows the pantry.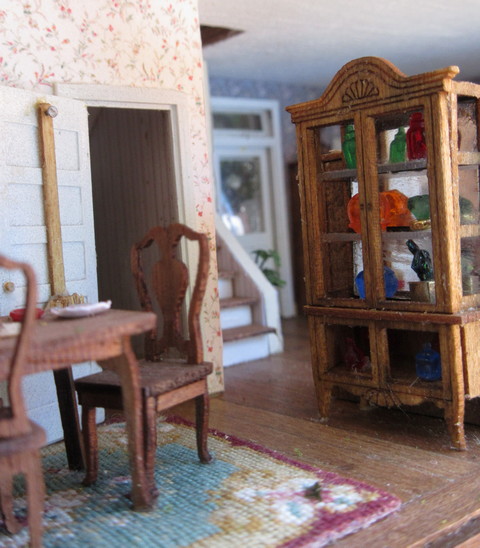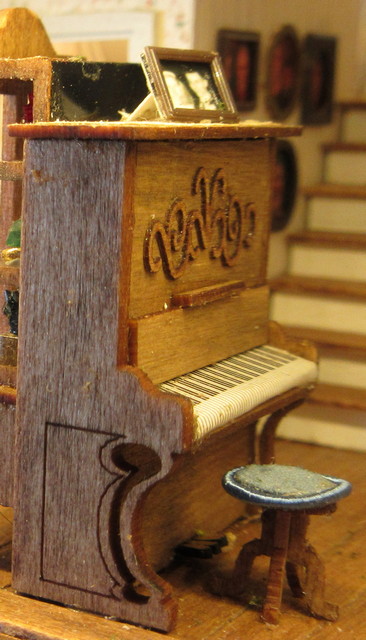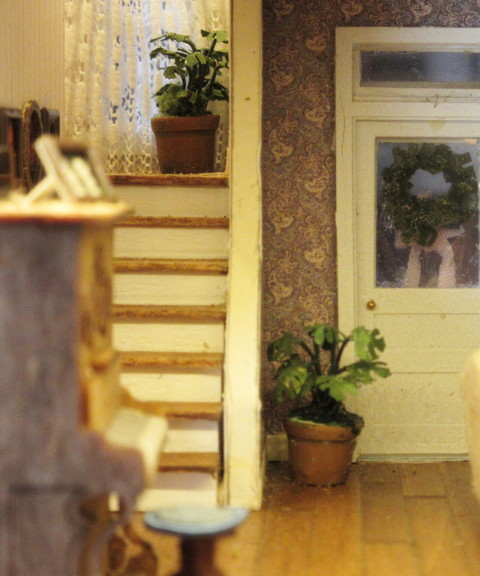 The hutch and the piano in the living room are back to back to divide the space.  The picture on the piano is a wedding picture of me and my husband.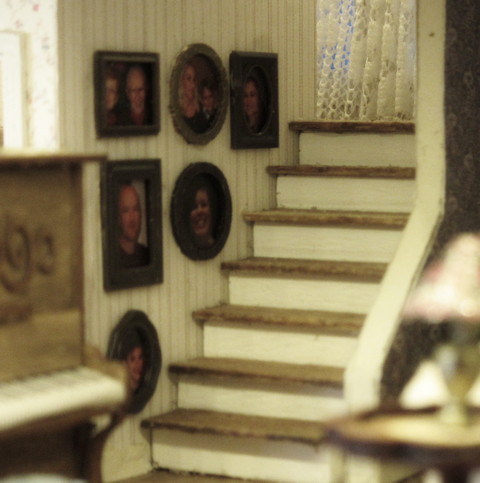 The below pictures show the stairway, stairway landing, and the family pictures on the wall.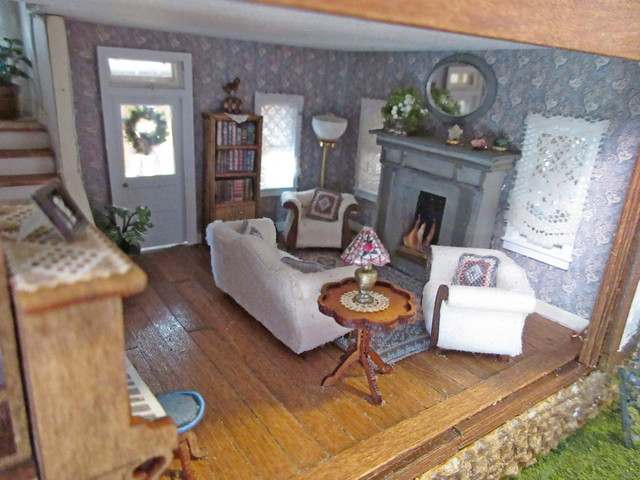 This picture shows the living room.  I stitched the rug and the pillows on the sofa and chairs. 

The lamp is from BJ Miniatures, as the bookcase kit by the door.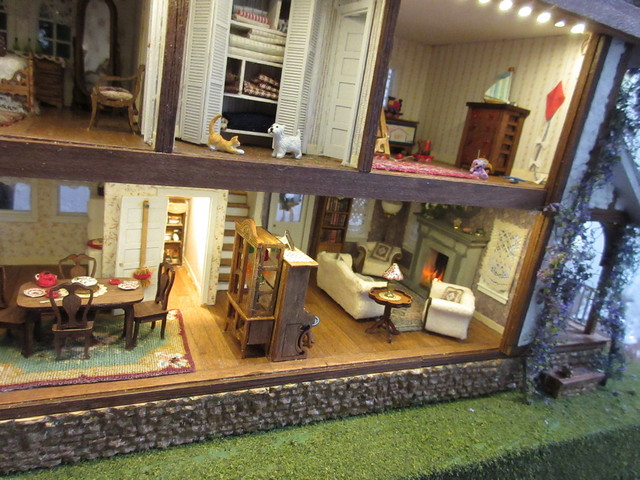 My husband lit this wee house using edge lighting .  The fireplace has a flickering light which is shown in the below picture.

Below is a picture show the rug, sofa and chairs and pillows.

The sofa and chairs are kits from BJ Miniatures.