I won the Christmas dinnerware at a raffle and didn't have anywhere to put it, so I decided to use a container that I already had to make a Christmas dining room.  I had nearly everything sitting around in my supply of stuff (except the wallpaper).  My husband built the 3-sided room for me since the container is similar to an aquarium and lit it with LEDs using the strip across the top to hide the lights.  The fireplace is lit, the lamp next to the chair, and the Christmas tree is lit.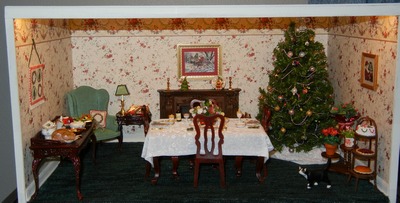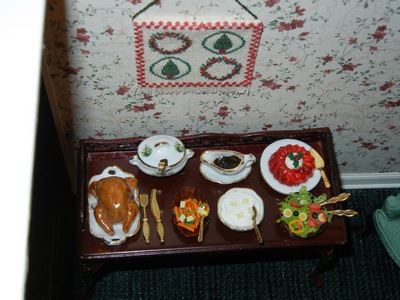 I made the food for the table.  There is a turkey, peas and carrots, mashed potatoes & gravy, a gelatin salad, and a green salad.  I had already made the wallhanging and the pillow in the chair.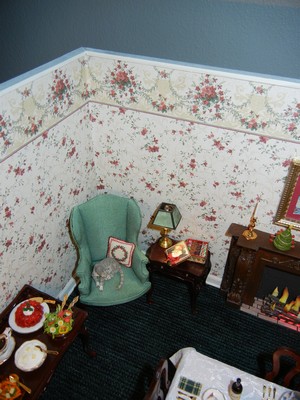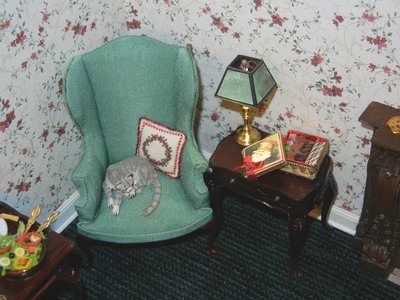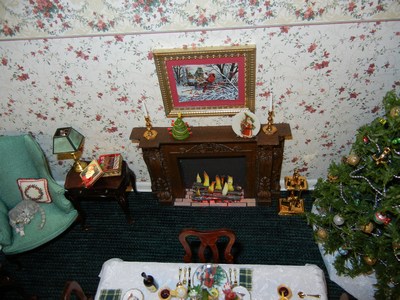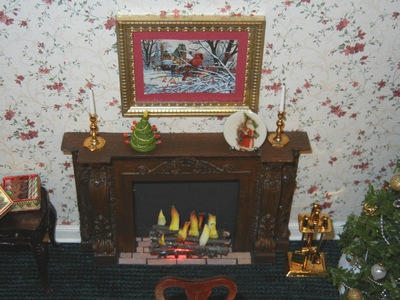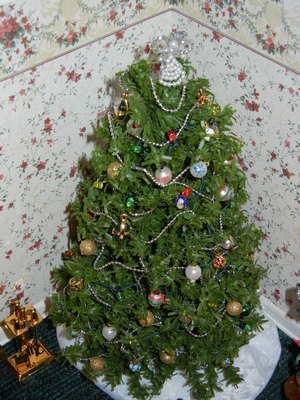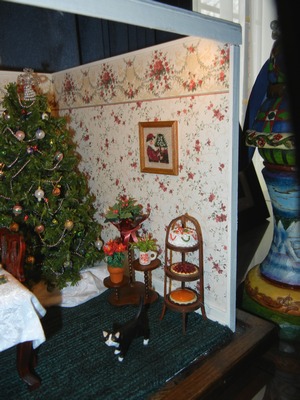 I already had the Christmas tree decorated, the plants and the pies in the pie holder.  I bought the Christmas cake from the museum gift shop.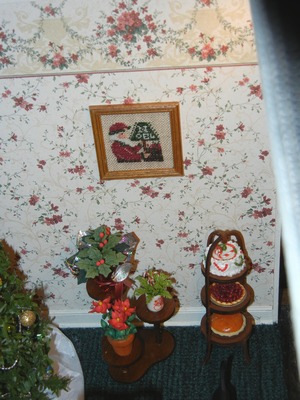 The wallhanging I had already made and in my "stash."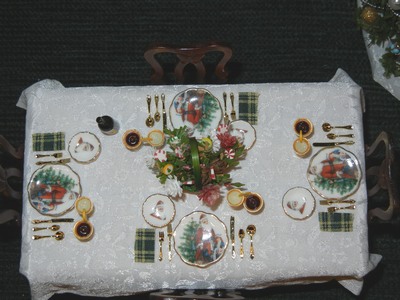 And, here is the dining room table with the dinnerware set that started the whole thing.