1/2" Cottage B&B

"Two's Company"

This cottage was a class taught at the Gateway Miniature Show in St. Louis, MO.  I was stumped as to what it was to become until I found lots of 1/2" scale resin furniture at the National in Kansas City.  When I found the furniture complete with accessories, it became a Bed & Breakfast for a romantic week-end getaway, called "Two's Company."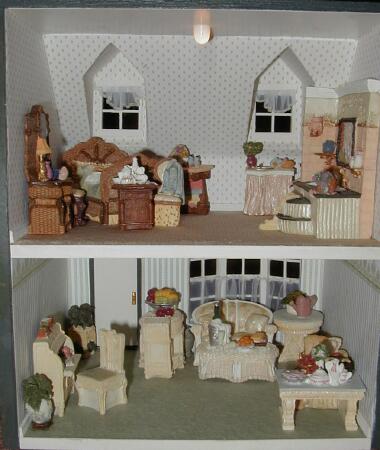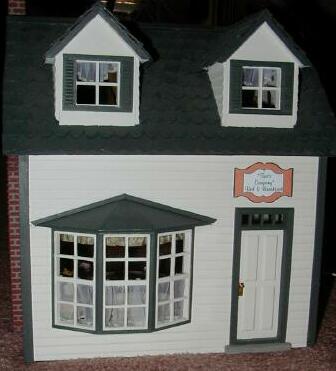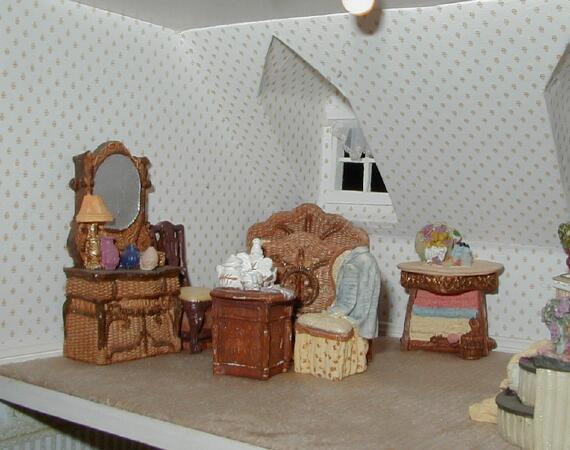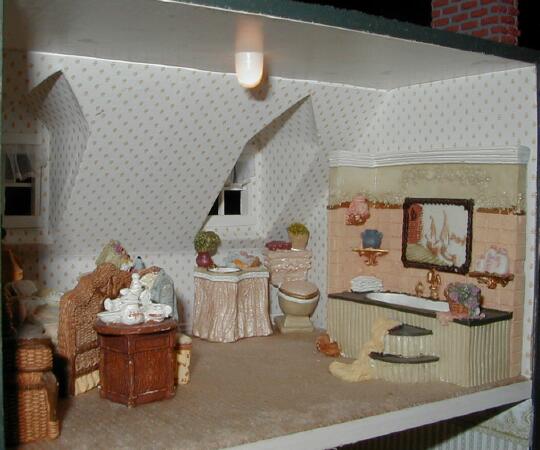 Since this is only a 2-room cottage, the bed and bath were combined into one room, after all it is for a romantic getaway.  I loved the jacket thrown on the chair and the table set for tea.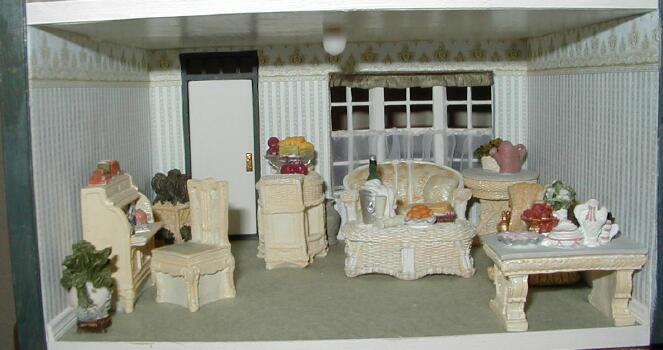 The champagne is on ice and there is lots of food awaiting our guests.  Some of the furniture was dark brown and I repainted to match the couch and the wicker tables.