I made this as a gift to my son and his wife on their first Christmas together in 1999.  The wedding invitation hangs on the back wall behind the table.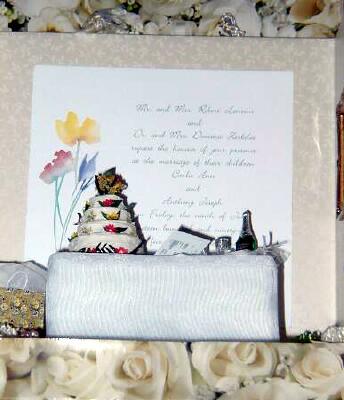 Click here to add your text.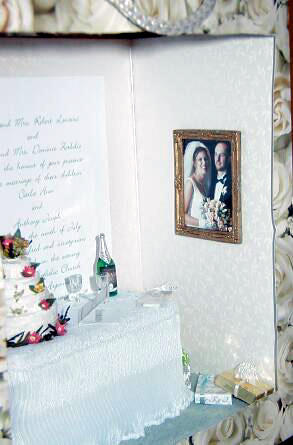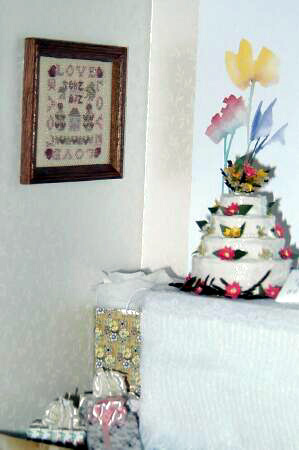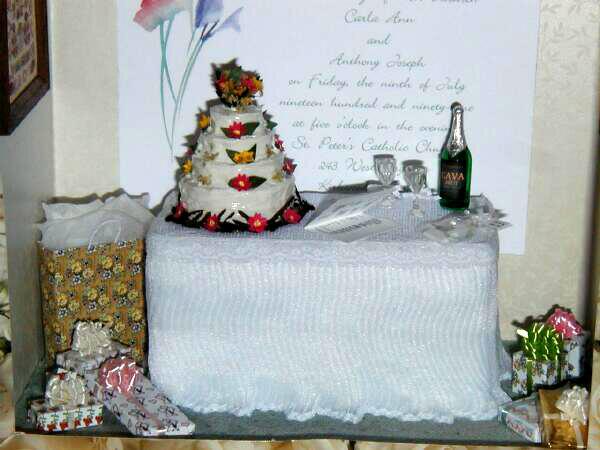 Their wedding cake was decorated with real flowers and I tried to duplicate the look of their cake.  The sampler on the left wall is a miniature of a "real size" sampler I made them as a Christmas gift, also.

Their wedding picture hangs on the right wall.  The table holds a bottle of champagne and two glasses. There is also a miniaturized wedding program.  On the right front corner of the table is a miniature wedding favor (a decorated wedding cake cookie) in a cellophane bag tied with ribbon.