3rd Floor Hall & Bathroom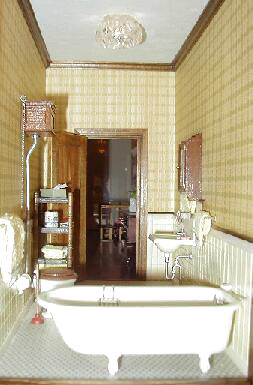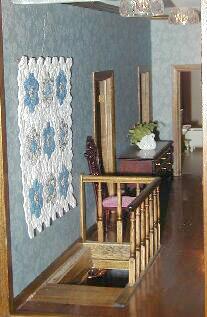 The quilt hanging on the wall of the 3rd floor hallway was a class taught by Sylvia Hansen at the National in Kansas City.  The fern in the swan planter was a gift from a friend, Mary Ellis.

The pictures are of a lifelong friend and her daughters, Julie & Laura.  They spent lots of time at our house and are as close as siblings to our children.  There are also  pictures of her grandchildren, Rebecca, Jessica, Kathryn and Olivia.

The 3rd floor bathroom has a wooden shelving unit holding bathroom necessities.




The double etched glass doors lead into the solarium.   The next door on the right leads to the attic and the last door on the right to the study.