2002 Pictures - January - May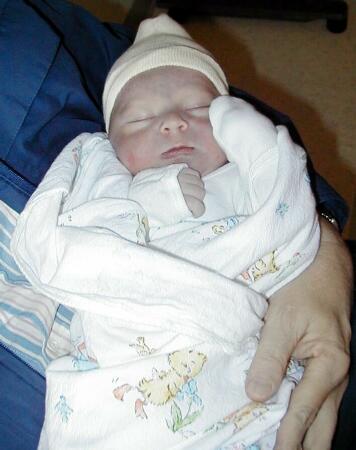 Our first grandson (Kira's brother), Jaden Anthony was born April 28, at 1:07 p.m.  These pictures were taken about 3 hours later.  His little faced was bruised from the effort of being born.  Poor baby!

Jaden Anthony Born April 28, 2002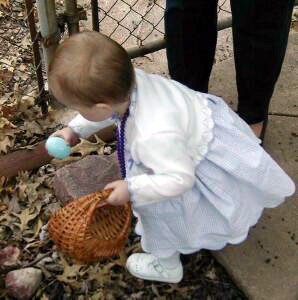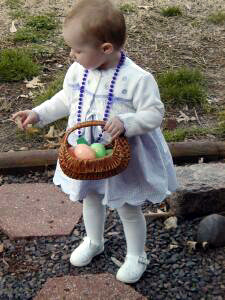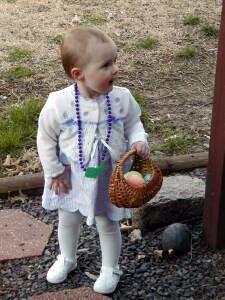 Easter 2002 -- Finding the Easter Eggs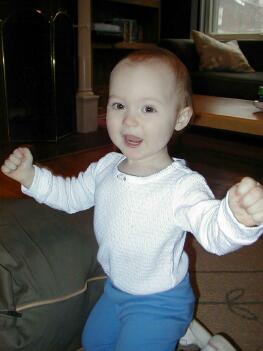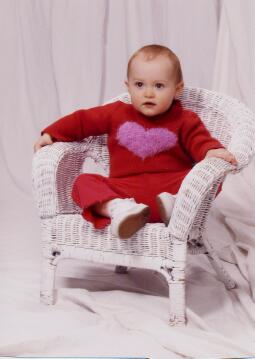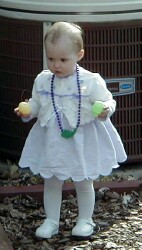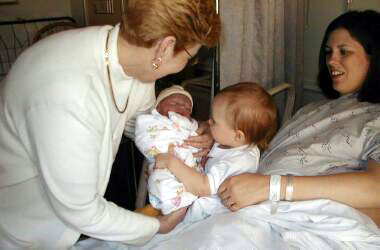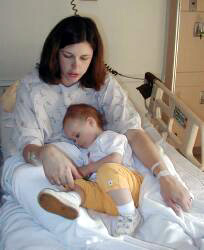 Mommy, Daddy & Kira share some time together at the hospital.  She is wearing her "I'm the Big Sister" shirt.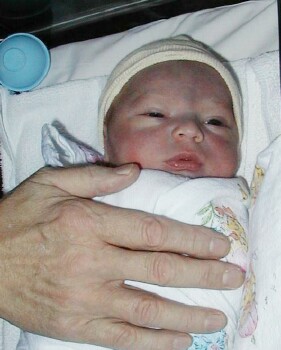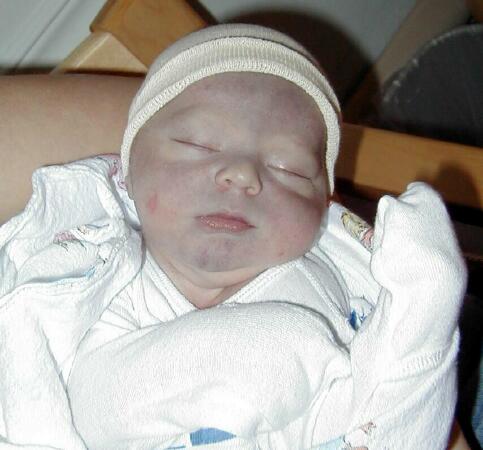 While the other relatives share some time with the new arrival.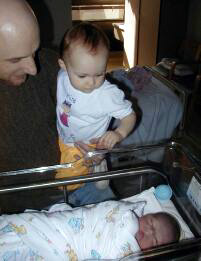 Kira gets her first look at her brother.

Kira gets up close and personal with Jaden.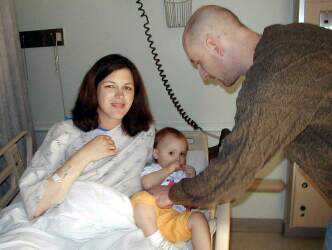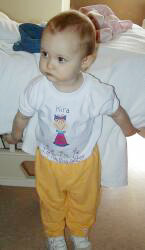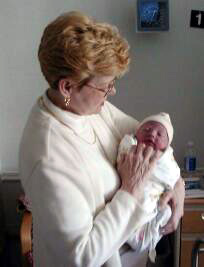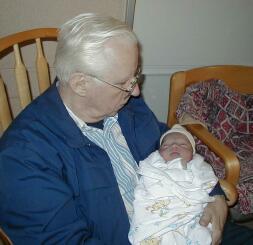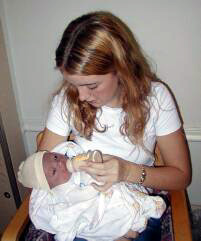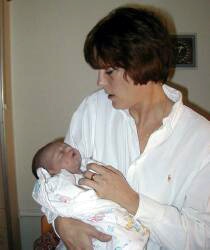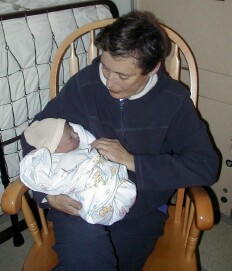 Kathleen gets to feed her new cousin.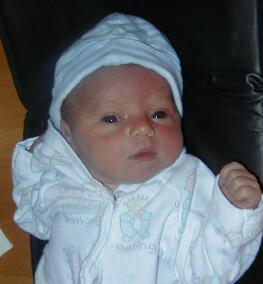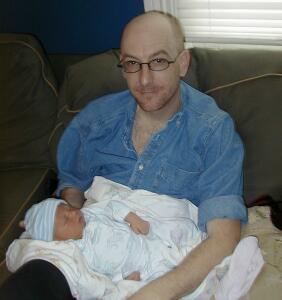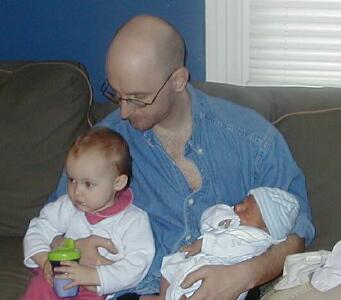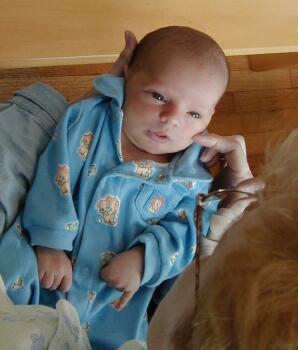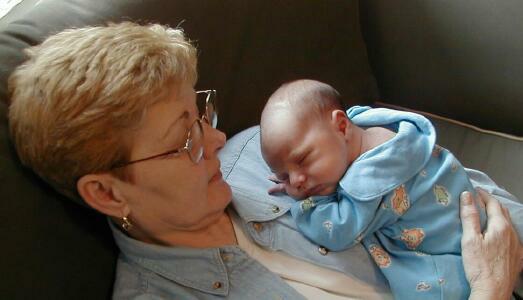 There are several pages of 2002 pictures.  It was a very eventful year, with two babies being born, two Christenings and parties, Kira's 2nd birthday party and holidays spent with family and friends.