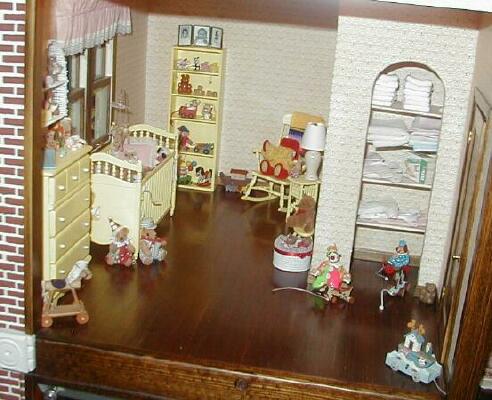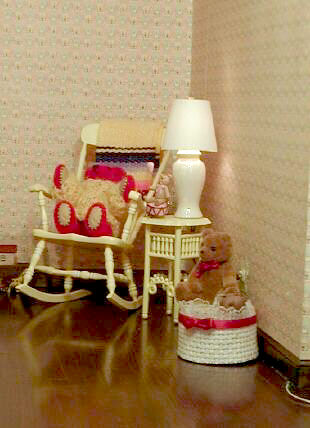 Even though in "real life" we didn't have a 3rd child, this house had to have a nursery.  The room has a bear theme and bears abound.  There is even a bear mobile on the crib. (see closeups below).  The crib was dressed in a class taught by (you guessed it, Linda Weber).  

The two bears sitting on the floor by the crib were made by a friend, Dorothy Wood.  One is dressed in a train conductor's outfit, complete with cap, and the other as a clown.  I made the diapers and the clothing stacked in the open closet.  The red bear in the rocker was a gift from Stephanic Stith--she crocheted the sweater.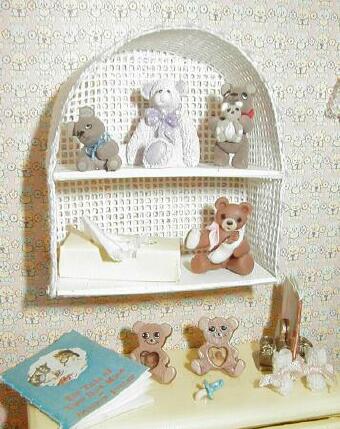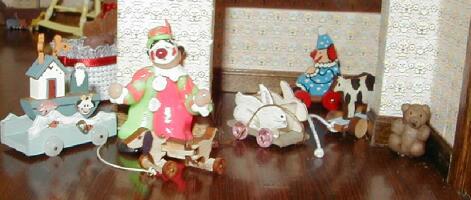 The top of the chest holds crocheted baby booties by Amy Doucette (Handworks), bronze baby shoes, a pacifer, a readable book, and baby pictures of both my son and daughter in the tiny teddy bear frames.  Some of the toys on the floor are from AOL swaps; the dog pulltoy was a roundtable from National in Kansas City and the Noah's Ark was a NAME gift.  The the tiny bear in the corner was made by Patti Stith when she was about 9 or 10.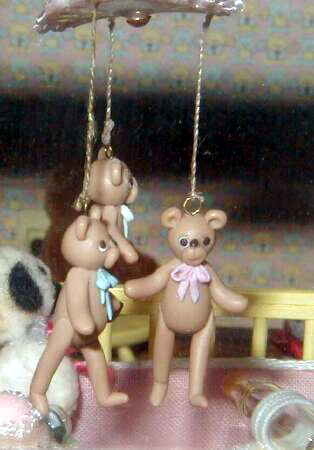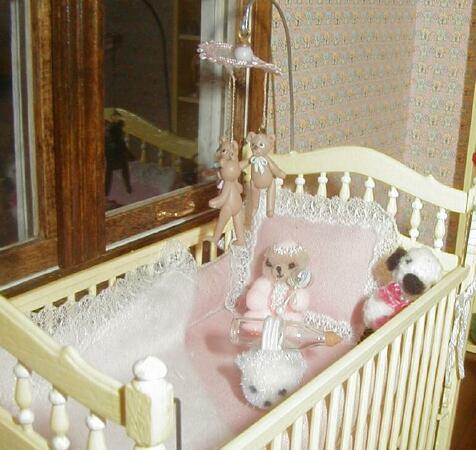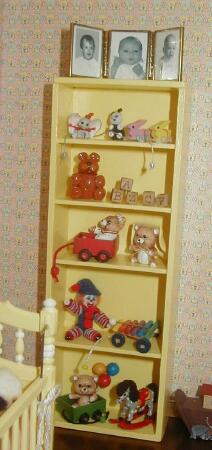 The little girl bear in the crib was a gift from Pat Snowden.  The little kitten holding the glass bottle with a rubber nipple was purchased many years ago at a local show.   The baby pictures on the toy shelf are of my daughter-in-law, my new granddaughter, and my son.  The toys on the shelves were things I purchased, made or were gifts.